Seventy-three percent of the lesbian, gay, bisexual and transgender (LGBT) population has experienced some form of discrimination or prejudice, predominantly in the academic environment, according to a new Italian study.
Part of the "Niso" project against discrimination against lesbian, gay, bisexual and transgender (LGBT) people, the poll's findings were released Wednesday in Rome. Two of these studies focused on the province of Rome: one among the members of the homosexual community (391 interviewees who identified themselves as LGBT individuals) and one among students (741 participants) from Belgium, Estonia, Italy and Holland, along with three academic institutions in Rome.
The discriminatory environment most frequently mentioned by participants (49 percent) interviewed were schools, followed by family (42 percent), bars and clubs (33 percent) and media and Internet (30 percent.) Interestingly, while 43 percent of the gay men surveyed cited school as the most common place they encountered discrimination, a greater number of lesbian women (37 percent) said they were more likely to encounter homophobia in their family. But as a whole, gay and bisexual men as well as transgender people cited more instances of discrimination than lesbian or bisexual women. Furthermore, students seemed acutely aware of the difficulties encountered by LGBT people: 55 percent of students interviewed believe that gay and lesbians are discriminated against in Italy.
As for the portion of the study which focused on stereotypes, 40 percent of the students interviewed believe that gay men have certain characteristics that distinguish them from the rest of society, compared to just 22 percent for lesbian women. Regarding gay men, students mostly identified effeminate manners (32.4 percent) and characteristics tied to appearance (clothing style, amount of attention given to appearance and voice). Instead, LGBT individuals referred to more negative stereotypes, aside from the effeminate demeanor, that tied more to their character (promiscuity, disease, passivity.) Meanwhile, when it came to women, a presumed "masculinity" is cited by both students and those belonging to the LGBT community.
"If I accepted that a human being can be hit, raped or insulted for his sexual orientation or for the color of his skin I can expect that one day someone, because I wear a white shirt, feels the right to offend me," Nicola Zingaretti, president of the province of Rome and a leader in the Niso project, said. "Therefore discrimination should never be accepted because, truly, that would be the beginning of the end. Crimes may be punished but the public administration can't limit itself to just condemning, it's too easy."
He went on to note, "The task is to prevent, not just limiting itself to crocodile tears and press releases, which is becoming a way of cleansing your conscience, but preventing crimes from being committed and to educate based on a model of civil coexistence, of respect for others that at times seems lost."
Fabrizio Marrazzo, spokesperson for the Gay Center, underlined that "school is a very important place for the growth of people and of youth. We have decided to concentrate our efforts in creating a school for all, where even gay boys and girls can live and grow serenely. The findings of the study that we carried out demonstrate that there is still very much to do to fight homophobia and how an ever stronger effort is necessary from the institutions."
CORRECTION: The original version of this article referred to Nicola Zingaretti as "she."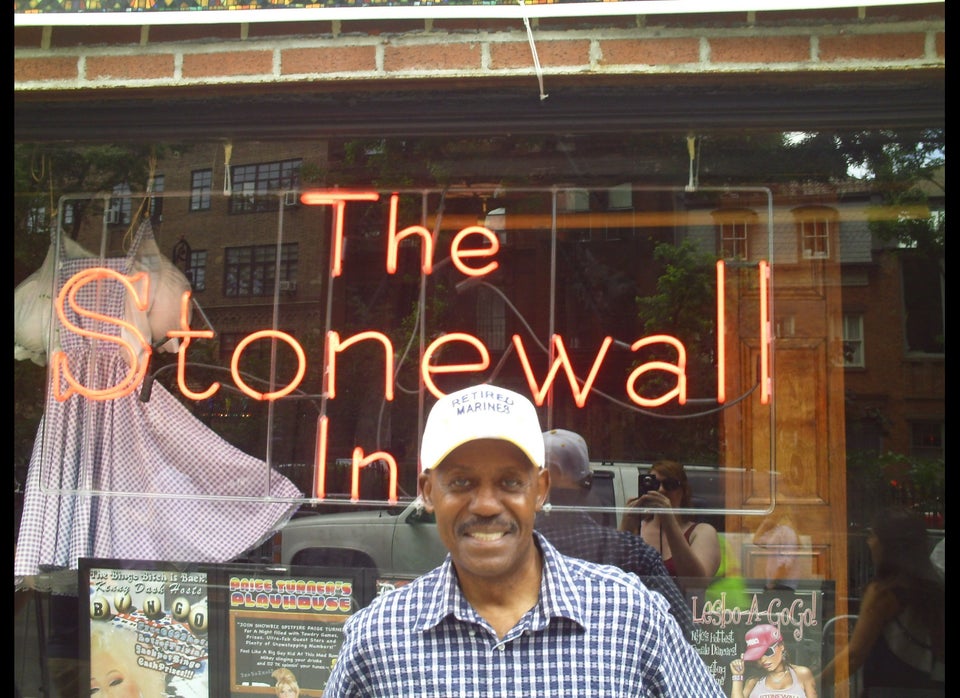 Gay Pride Around The World
Popular in the Community