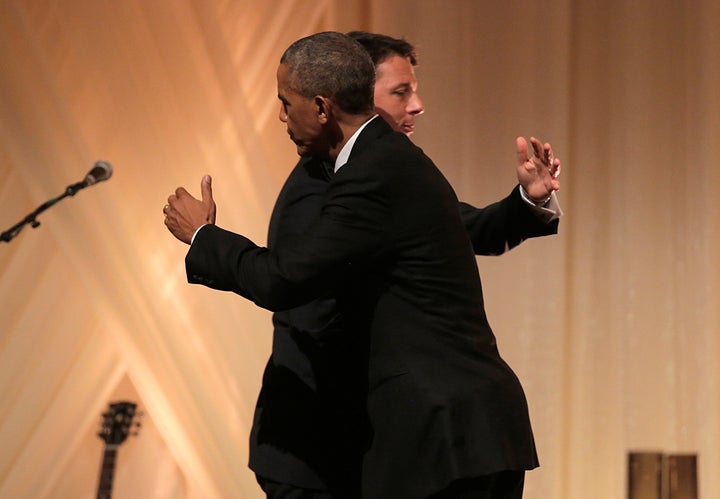 Alongside a collection of photographs capturing Renzi and Obama at official functions, the Italian prime minister called Obama an "inspiration" and expressed his respect for the American leader's vision.
"Of course, it will be historians who define the high and low points of his presidency. But in my view, history will be kind to Obama," Renzi wrote. 
Renzi referred to Obama as "the man who has invested in hope over cynicism, who has raised a generation to try (Yes, we can)," and praised his investment in energy, innovation and health care. He acknowledged that Obama's foreign policy has not been without controversy, but hailed his policies in Cuba and Iran, and his contribution to the global economy.
The Washington Post's style section recently named Renzi the "Justin Trudeau of Italy" — but he seems to share more than a fashion sense with his Canadian counterpart. Both leaders have developed something of a "bromance" with Obama.
Italy enjoys close relations with the U.S., and Obama invited Renzi to a state dinner on Oct. 18 — the last formal dinner of Obama's presidency. At the event, the Italian prime minister declared that he was a "huge fan" of Obama and invited the first family to dine with him in Florence.
As populist conservative voices grow louder in Europe, Obama hosting a liberal leader who expresses support for nurturing U.S.-European ties indicates the legacy Obama hopes to leave behind. In his post, Renzi affirms that he shares Obama's vision on "Europe's general role and potential," particularly with regard to austerity and immigration policies.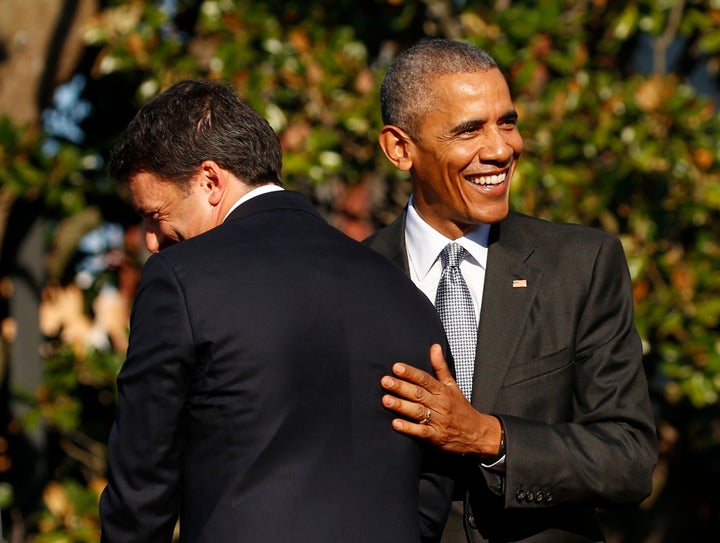 "For me it was a great privilege to have had the opportunity to work together and consult with each other on many occasions, from important geopolitical matters, to the relationship between faith and politics to the use of social networks," he continued. 
The Italian prime minister is clearly sad to see Obama go, but maintains that he will "stay in history and the hearts of many of us."
He also expressed his apprehension over this week's election: "Soon, we will know the name of the 45th U.S. president. It is obvious that this choice will tremendously impact the world over the next four years."
Renzi backed Clinton's bid for the presidency early on in the race. In Monday's post, he shared his hope for the next U.S. president: "Let's hope it's a girl, to quote the title of an old movie."
Calling all HuffPost superfans!
Sign up for membership to become a founding member and help shape HuffPost's next chapter