American men's fashion ranges from the moderately stylish (shout out to all the classy J.Crew-clad men out there) to the pathetically slobby (we cannot forgive basketball shorts or sarcastic T-shirts). But the men in Italy give us hope.
Pitti Uomo, a week of men's fashion shows and events thrown twice a year in Florence, is a veritable sartorial parade of the best Italian men have to offer. The most recent Pitti Uomo, which took place last week, brought out more dapper coats, hats, suits, cardigans, brogues and "man-cessories" than we ever see in America.*
We wish more men stateside would dare to wear green pants or test out velvet smoking slippers or toss on a maxi coat or... well, really just wear anything that's not khakis and a button-down shirt.
Hey, girls can dream. Check out the style eye candy from Florence and forward on to the savvy guys in your lives.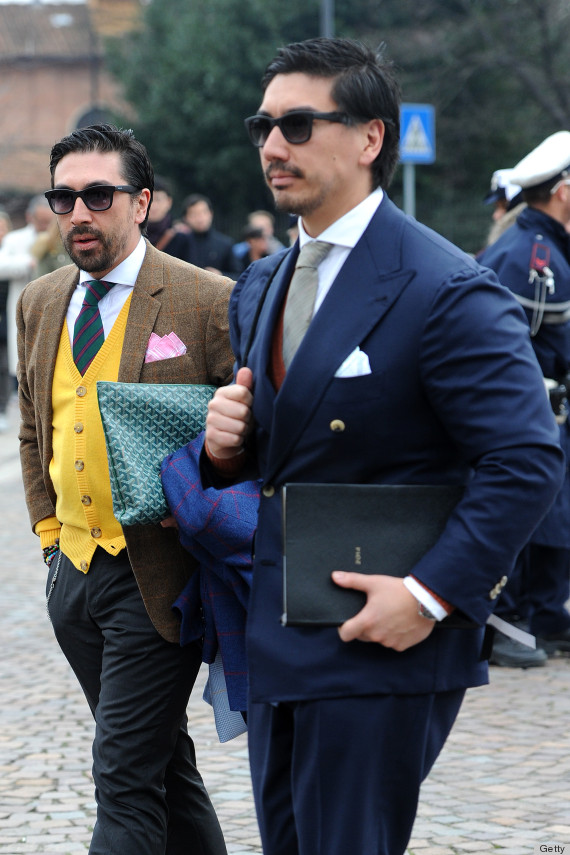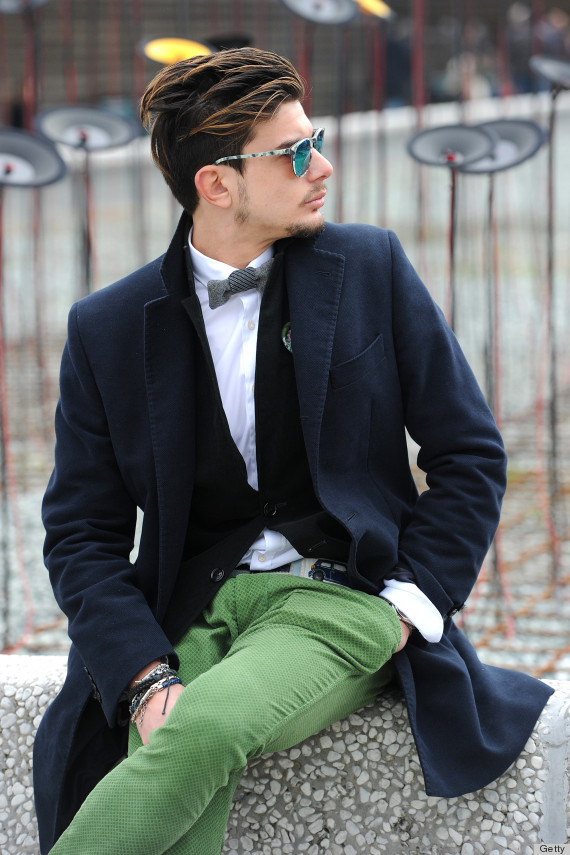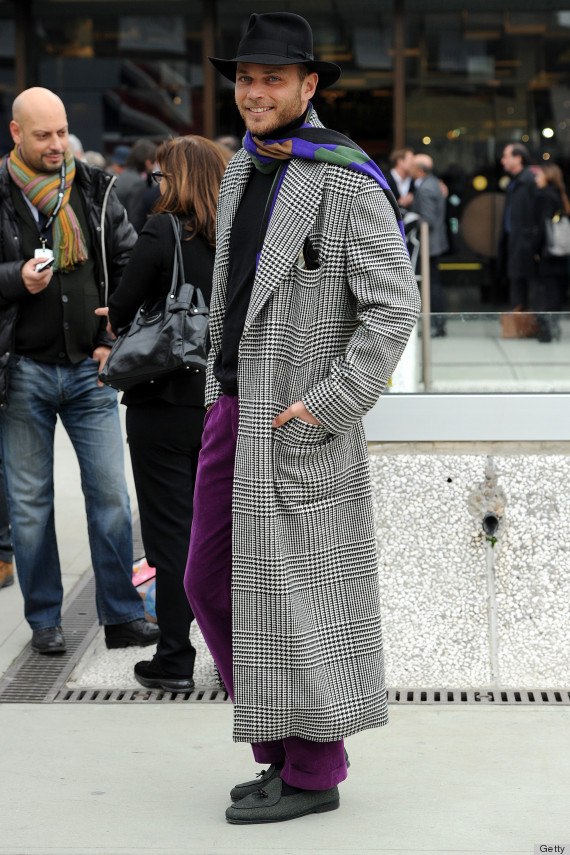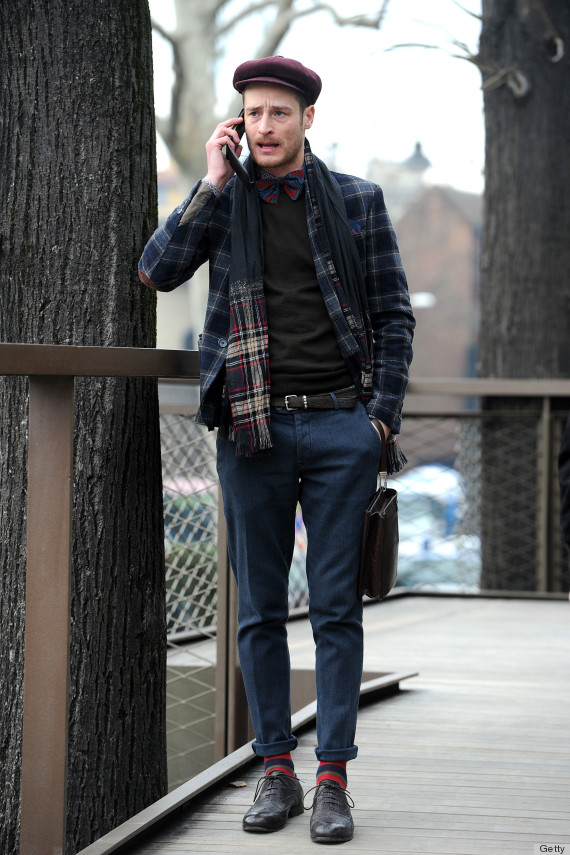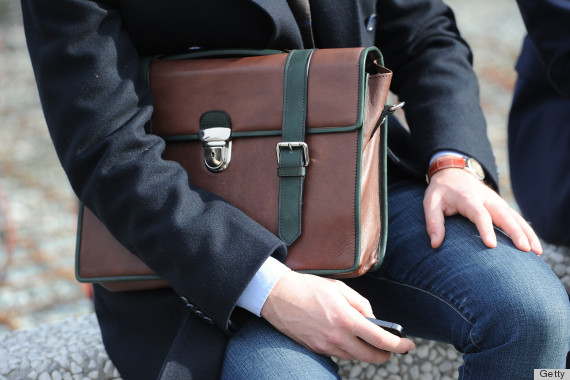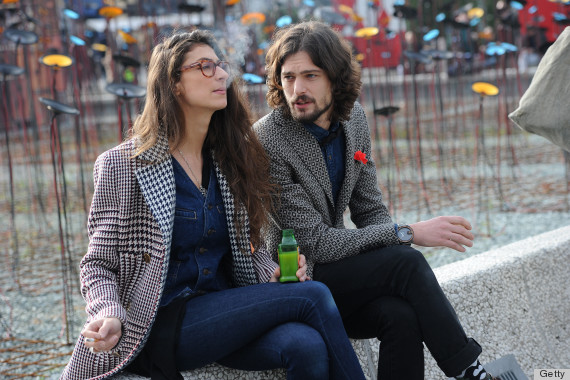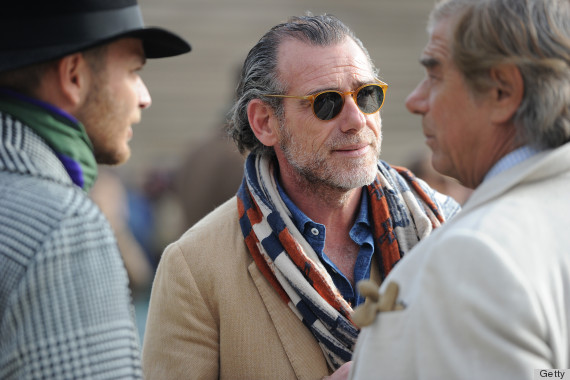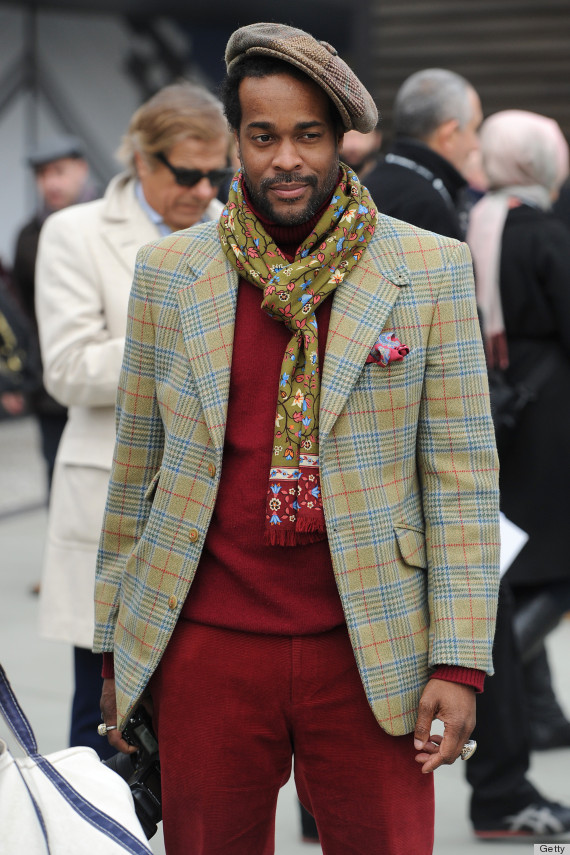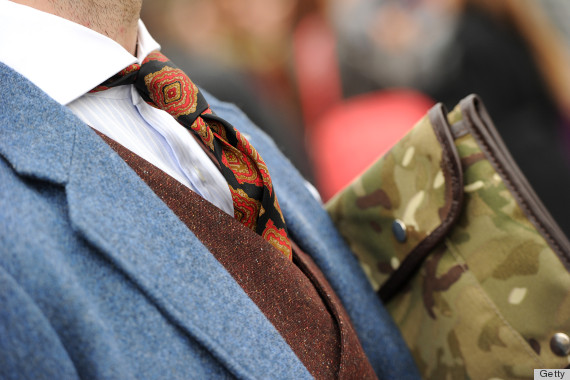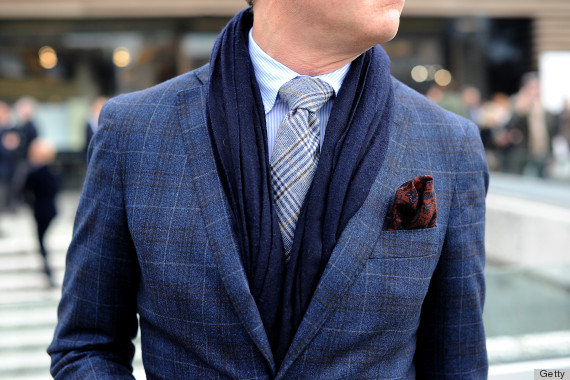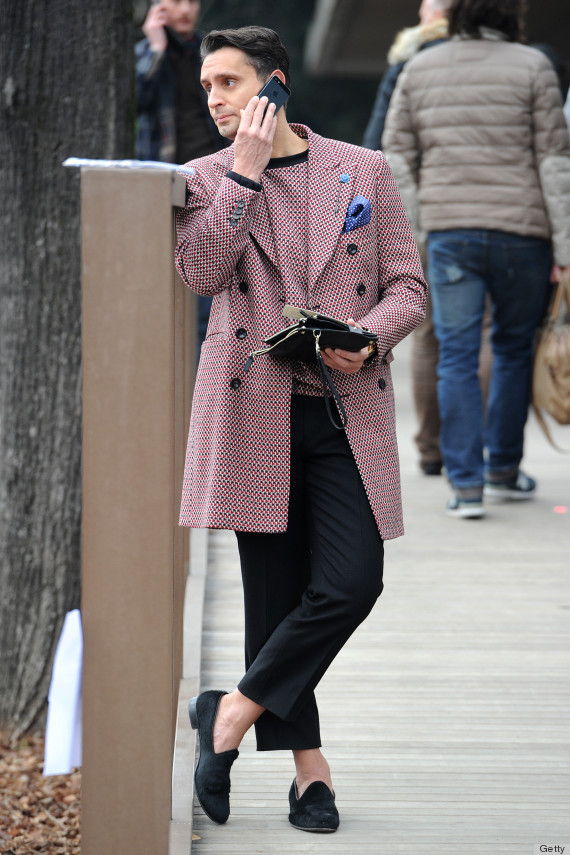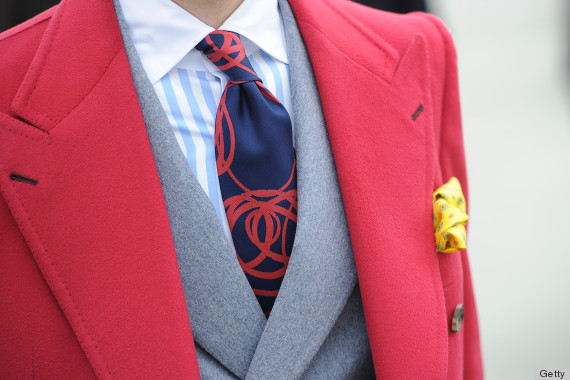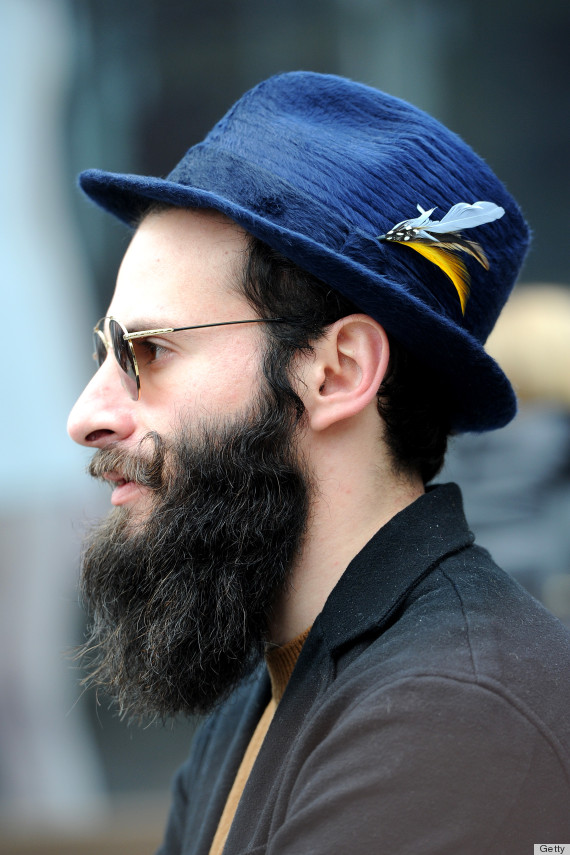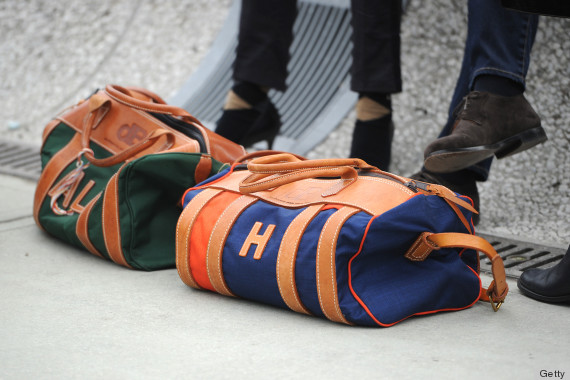 *Some of the men pictures, we realize, aren't actually Italian but just in town for Pitti Uomo. But still -- when in Florence...
Some American guys who are getting it right: