CIMINNA, Italy ― On any given summer day in Palermo, Sicily, hundreds of weary migrants and refugees can be seen disembarking large ships in the city's port, having been rescued somewhere off the coast of Libya.
The number of people arriving on the quiet island from the Middle East and Sub-Saharan Africa is staggering. But it's not deterring certain locals from welcoming the newcomers and thinking creatively about how their presence in Italy can be value added. 
In the town of Ciminna, about 40 minutes outside of Palermo's center, one priest, Father Sergio Mattaliano, from nonprofit Caritas International runs a program that aims to offer agricultural job skills to migrants and refugees, providing a model for long-term integration.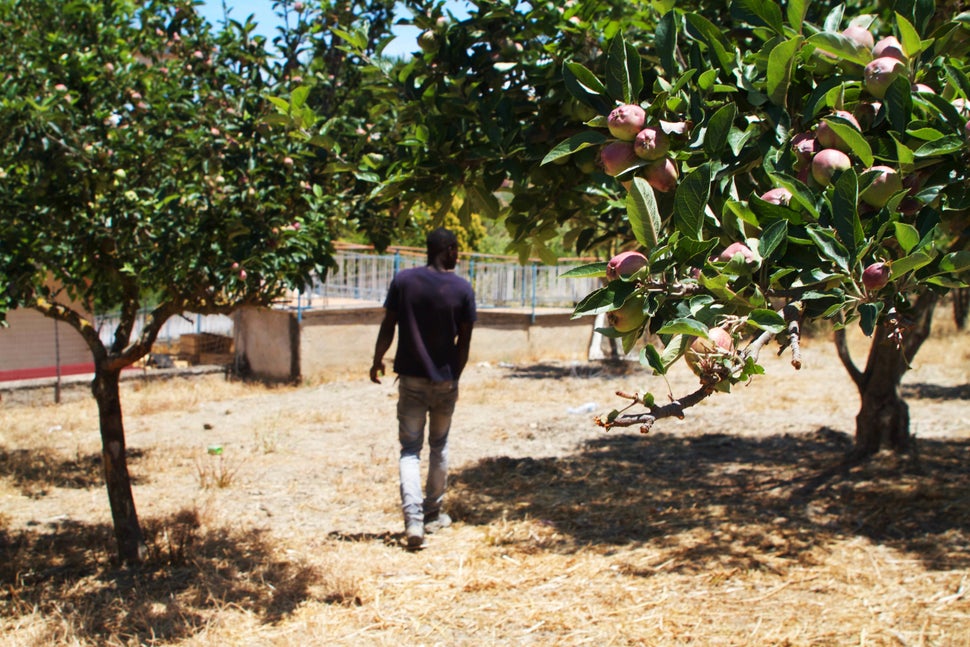 A gravel road winds up Ciminna's hills covered in olive trees towards a large white house with a barn, stables and fields in the backyard.
It's a property that Caritas rents from a group of nuns. The organization puts migrants and refugees to work who in the not-so-distant past had risked their lives to escape home, traveling from the shores of northern Africa to the Italian island in search of safety and economic opportunity.
The project's objectives fit in nicely with the ethos of the island. Sicily is used to receiving and integrating foreigners ― it's been invaded and conquered time and again throughout its history. It's also served as one of the gateways into Italy, and further into Europe, for many migrants since the 1980s.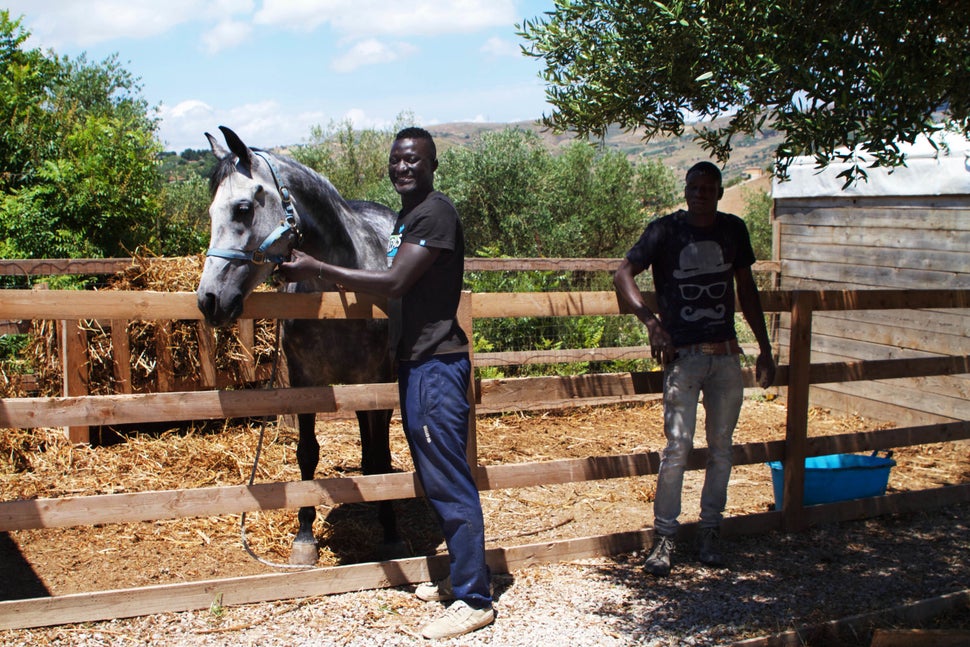 Nine people from Gambia, Senegal, Mali and Liberia ― who arrived in Europe two years ago and all now speak fluent Italian ― currently work on the farm. Three of them live in the house and the rest come and go daily.
They produce olive oil, fruits and vegetables, and tend to chickens, rabbit and sheep. They set up a stall in the Palermo market every day.
Mattaliano, who runs Palermo's Caritas branch, came up with the idea about two years ago.
"Here, they can learn to farm," he told The Huffington Post during a visit to the property in June. Although he lives in Palermo, he said he's on the farm every day to teach the young men and serve as a sort of father figure.
He patiently walked the group through the proper way to skin sheep, handing over the electric razor to one young man at a time. They adore him, said Caritas Palermo's coordinator Anna Cullotta.
"After initial assistance, after temporarily housing people and getting them settled, Caritas wants to integrate these people in our society," she added. "So we set up this farm in order to have a place to work."
Mattaliano was most proud of their olive oil. "We produce 5,000 litres per year," he said, and he's looking for ways to increase exports. He marveled at the fact that the product comes from such a good place, was made from hands that have suffered tremendously and yet are working toward a new beginning.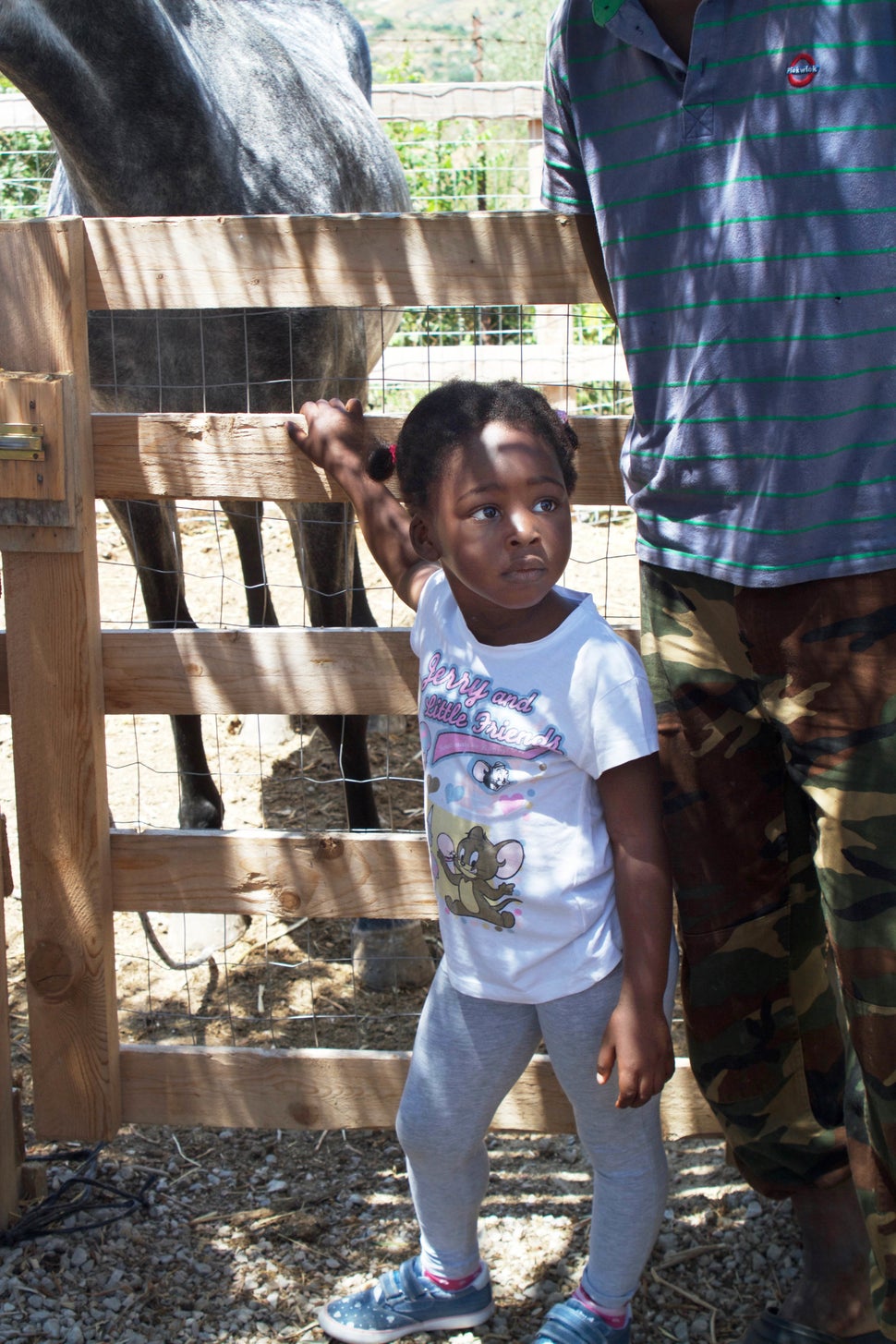 Mattaliano and the other young men also doted upon a three-year-old Sierra Leonean girl, Prospery Sesay, as she marveled at the chickens. Her mother died during the crossing from Africa two years ago.
When not in school, Prospery spends her days playing with the farm's animals, surrounded by the farmhands while her father, Alpha, sells produce in the Palermo market.
"These guys are a new family here, new brothers and new sisters," Cullotta said.
Caritas Italy was created in 1971. The organization currently assists 6,000 people across the island, primarily in the first few months following their arrival.
Most of the farmhands said they're still waiting for their asylum applications to be processed after two years.
"No papers yet," one young man from Mali said, "but I'm hopeful."
The things that these young men likely experienced in reaching Sicily are unspeakably tragic.
Kolly Cooulibaly, who lives on the property and is in charge of tomato and livestock cultivation, said he traveled to Italy with his cousin, who did not survive the journey.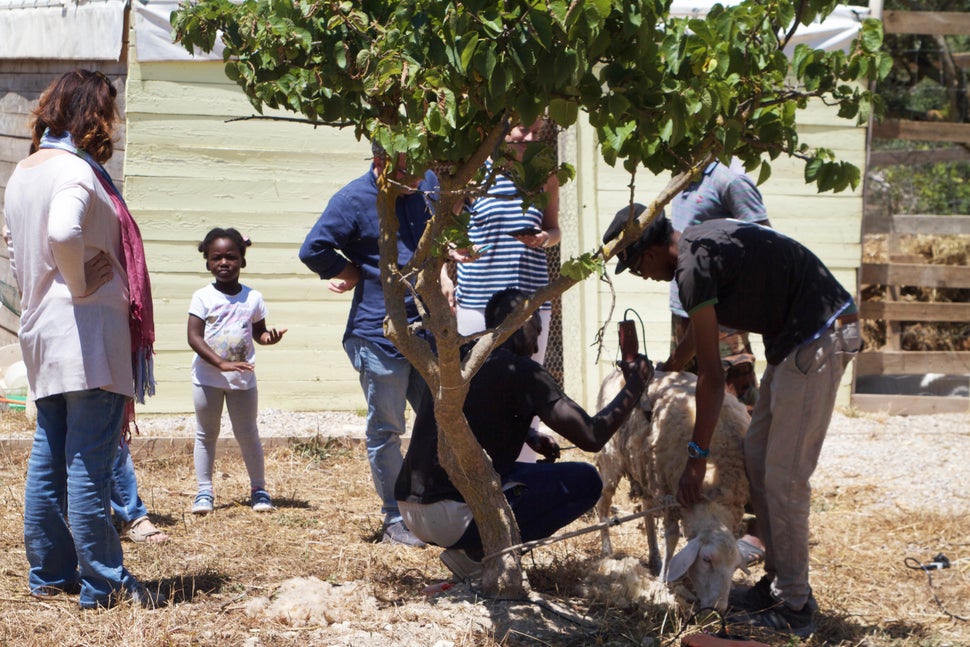 More than 100,000 migrants and refugees have arrived in Italy so far this year, according to the U.N. Refugee Agency. They all come through North Africa using elaborate smuggling networks.
With the road into Europe via Greece cut off for the most part, people are increasingly attempting to make their way in via the North Africa-Italy route. It's a longer and more dangerous journey than the Turkey-Greece passageway and the boats normally contain hundreds of people, instead of just a handful traveling in a rubber dinghy. Thousands have already drowned.
"These boats are so overcrowded that they can capsize within seconds and there is terrible violence on board these vessels," said Izabella Cooper, spokeswoman for EU border agency Frontex. 
She told the story of a group of men who grew so fed up with a crying baby on a boat headed to Sicily that "they threw her overboard. You think the ordeal of people ends the moment of the sea crossing, but there are horrible stories."
In other words, the men living or working in Ciminna are some of the lucky ones. Some 200,000 new arrivals still are expected to make landfall in Sicily this year, according to UNHCR. For the most part, people are funneled into overcrowded refugee camps on the island or in northern Italy.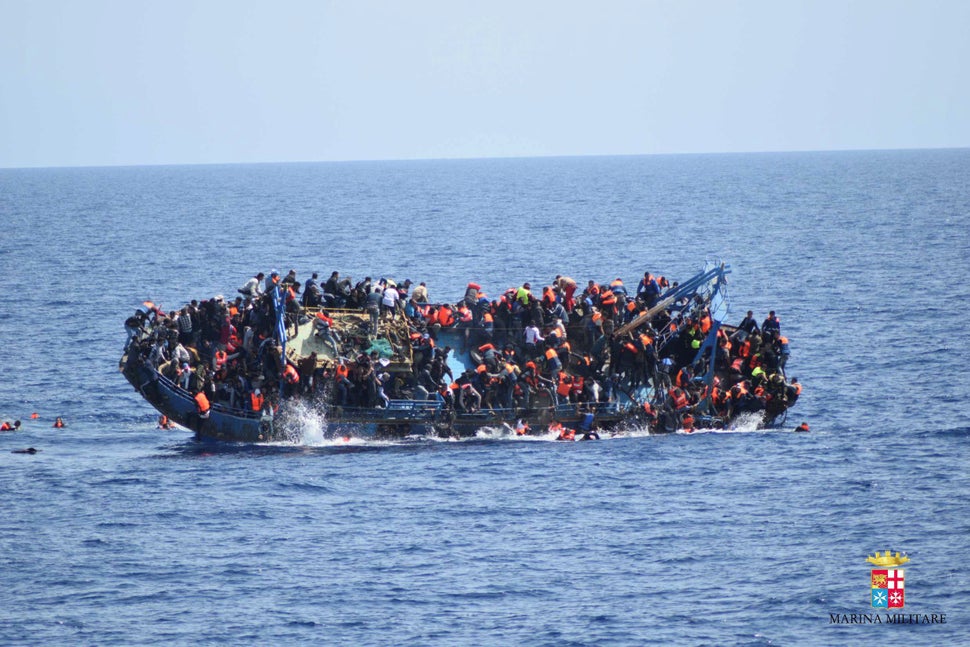 As for the future, the young ones dream of completing their studies in Italy, like 17-year-old Alpha Ba from Guinea, who came from Libya in a boat filled with 600 to 700 people and said he wants to pursue an international relations degree.
Many wistfully harbor fantasies of becoming professional soccer players.
But more concretely, they all said that they hope their current opportunity in Ciminna will allow them to find steady work so they can send money to their families back home. It's a model that Caritas aims to replicate far and wide.
Calling all HuffPost superfans!
Sign up for membership to become a founding member and help shape HuffPost's next chapter
BEFORE YOU GO
PHOTO GALLERY
An Abandoned Airport Becomes A Refugee Camp