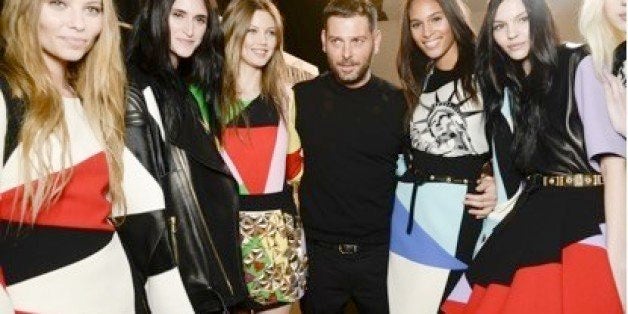 Yesterday's emerging talent, today's visionary designers. An update on Made in Italy with 16 dreamers-entrepreneurs.
Don't call them young, don't call them new: the designers in this article are the already-recognized evolution of Italian fashion. They did their best, challenging a market dominated by luxury brands, deciding to work for themselves in an uncertain historical period. And they've done it. It can be seen in their sales and their followers.
Despite their differences, there is a fine red thread that links them together: the humility with which they started up: in silence, taking samples around in the trunks of their cars, looking for a break abroad, working day and night in the offices of a fashion house. But it's also the determination in wanting to do it their way, looking for investors, suppliers, small workshops for production, going to the basics of materials and hand craftsmanship, taking on the role of entrepreneur. Few of them have an established business behind them. This has made them freer, more curious, cultured travelers. With a calculator in their hands, sure, but with visionary talent.
Fausto Puglisi managed to first convince the stars and then the critics. His journey began in 1999, when the designer from Messina flew to LA, looking for America. Today he shows in Milan (and his catwalk, with its lights, music and atmosphere, is one of the most eagerly anticipated and spectacular) and is represented in 160 boutiques worldwide. Strong vibrant colors, pop prints, leather and studs are his signature looks. But behind his friendship with celebrities, there is his cultured and mature attention to every detail: rigorously hand-embroidered by a top secret Lombard workshop.
A-Lab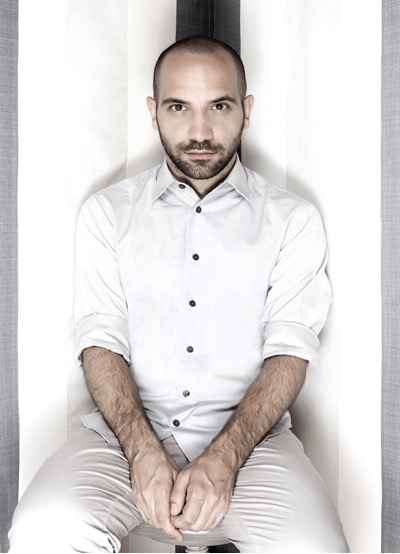 Alessandro Biasi
It should have been a collective project between art and fashion: it became an international clothing brand. Created by Alessandro Biasi and produced exclusively in Milan, A-Lab has become famous by looking forwards, with the shape of its armour-clothes (some, from their debut, still numbered like pieces of art) and by using digital communication: "A parallel reality, which doesn't always correspond to the truth."
Andrea Pompilio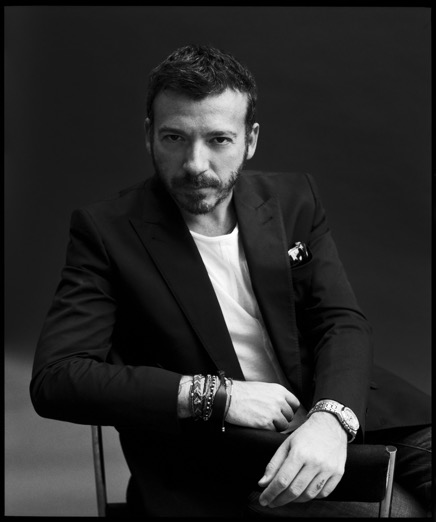 Andrea Pompilio. ©Alessandro Furchino
There are three fundamental moments in the story of Andrea Pompilio: the shock on his grandmother's face when, age eight, he revealed he wanted to work in fashion; the move from Pesaro to Milano and the decision to go it alone (his brand debuted in 2010 with the first women's collection in 2013). There's just been one emotional crisis in NYC, after arriving in Calvin Klein's style office, because he didn't know anyone in the city. Everything else has been work, intuition and solid experience for his cv (also with Prada). His garments are now in 37 points of sale, and focus on the idea of masculine sartorial style. "I define myself as classic: duffle coats and double-breasted designs are never missing from my collections."
Andrea Incontri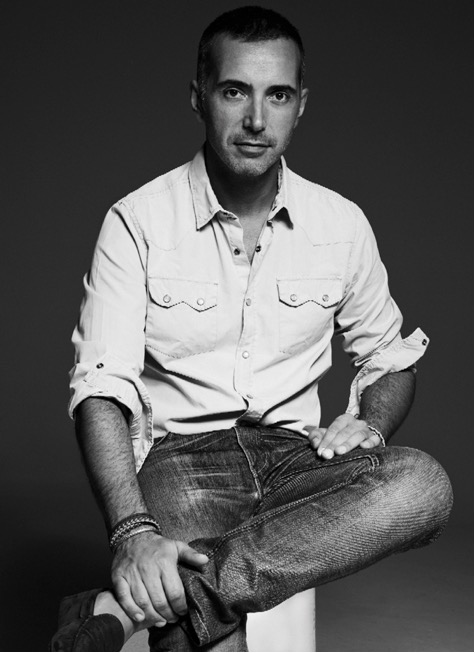 Andrea Incontri. © Giovanni Gastel
From Mantua, he's gentle in his actions, with a poetic but functional approach to fashion, and never mainstream. After starting off with a strong design focus and a passion for tactile experiences (he was working as a consultant for a fabrics firm), he debuted with his own brand in 2009. He loves silence, the elegance of days gone by and the ability of the Japanese to remain in equilibrium between sobriety and madness. These inspirations emerge between the lines of his men and women's collections, in which he puts together clean lines and special materials (also hitech). Recognition of his talent for accessories has led him to become, from two seasons, the creative director of Tod's men's collection.
Marco De Vincenzo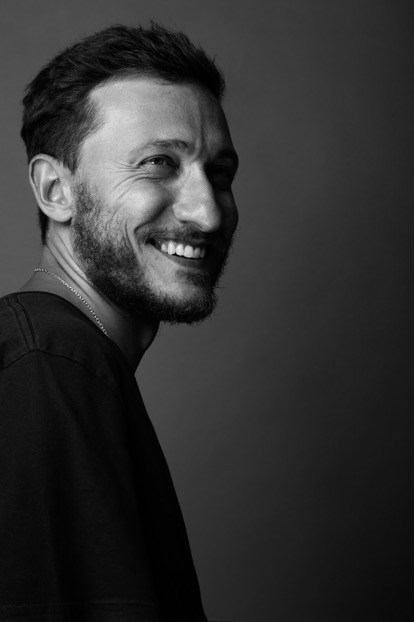 Marco De Vincenzo. ©Letorres
After graduating from IED, Marco De Vincenzo (1978, Aries) found out that there would be interviews at Fendi the following day. He introduced himself, literally, and was taken on. From then on he grew in the design office of the fashion house, working side by side with Silvia Venturini. Above all he learned "to not trust the obvious and to not be afraid of making brave decisions." So much so that he launched his own line, with a first show in Paris in 2009. Today the boy from Messina is, for creativity and preciousness, among the most respected of the new Made in Italy fashion. His signature piece? "The skirt, symbol of femininity and movement."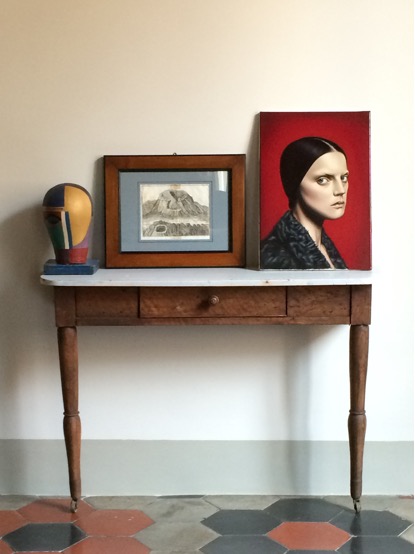 De Vincenzo: "Futuristic head, old print of Vulcano Island, a contemporary portrait of a woman: my ideal mix."
Daniele Carlotta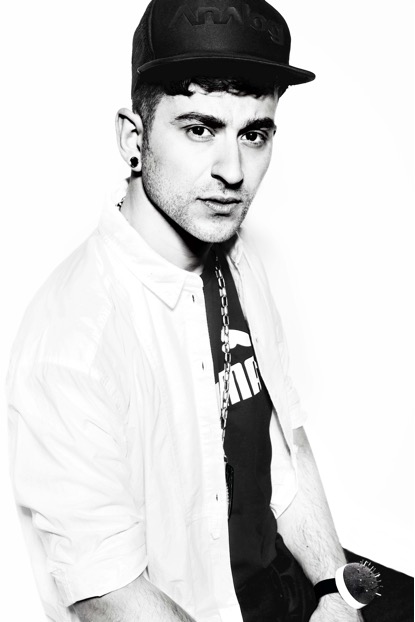 Daniele Carlotta. ©Marco Falcetta
Brought up in Modica (Ragusa) among the precious materials of his mother's shop, known as "The Lady of Silk," Daniele Carlotta (born in 1985) has a sense for materials, a taste for contrasts and a sexy aesthetic which goes beyond European borders. In fact, only two years after the launch of his first collection he is already present in one hundred boutiques around the world. Meanwhile, given his passion for the atelier dimension and a direct relationship with clients, the Sicilian designer is thinking of a made-to-measure project.
Au Jour Le Jour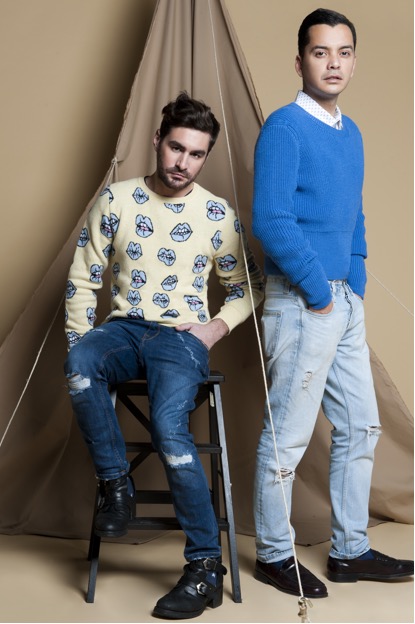 Au Jour Le Jour. ©Ryan Jerome
A meeting at a Milanese party: they talked about fashion. Thinking about it, Mirko Fontana and Diego Marquez (35 and 40 years old respectively) were right. They agreed on the fact that something was missing from the Italian panorama: a brand which would be strong and funny (at an affordable price). So they created it in 2010. Notoriety came straight away through social media, where they became the favored designers of bloggers and friends. The digital word-of-mouth was so intense as to get to Giorgio Armani himself, who then wanted to endorse them, having them as guests in his theatre for their first official show. A men's collection followed and global visibility. Their best sellers? For her, t-shirt dresses, a piece which is now in continuous production. For him, patterned sweatshirts and t-shirts.
Greta Boldini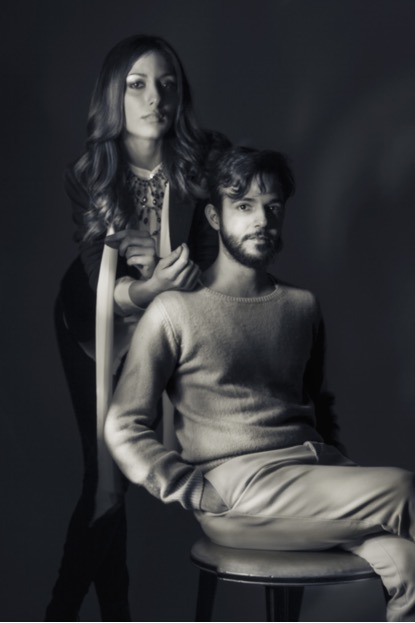 Alex Flagella and Michela Musco. ©Carlotta Bertelli
They fell in love, but after Polimoda they couldn't find satisfying work for both of them in the same city. So Alex Flagella (31) and Michela Musco (28) founded, in 2011, the Roman atelier Greta Boldini. In a short time it transformed into a label looking for a fresh sartorial approach, a new generation. Today the design duo are on their sixth collection. "With the last collections we started from scratch, turning to a more minimalist taste, which still focuses on hand-embroidered details, but in a more wearable version. Also for daywear, with straight tunics and flat sandals."
MSGM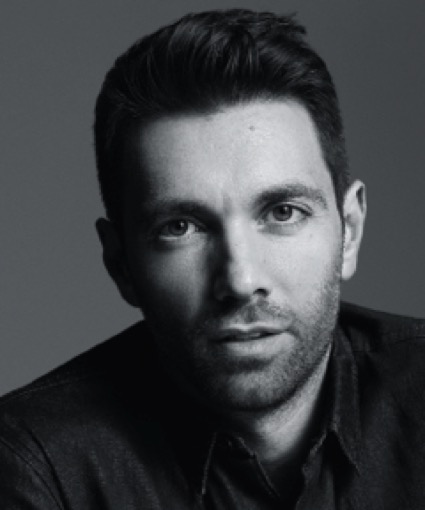 Massimo Giorgetti. ©Emilio Tini
He began with streetwear, and has excelled both at using colors and marketing. The result: more than 600 shops in six years with his brand MSGM and the appointment as Creative Director at Emilio Pucci. Massimo Giorgetti, from Rimini, had a genial intuition: to enter into a slice of the middle market with an instantly recognizable, energetic and day-to-day product. A determining factor in the extraordinary success he's had has been his partnership with the manufacturer (the Paoloni Group) and the distributor (the showroom of Riccardo Grassi), solid Italian realities.
Marco Grisolia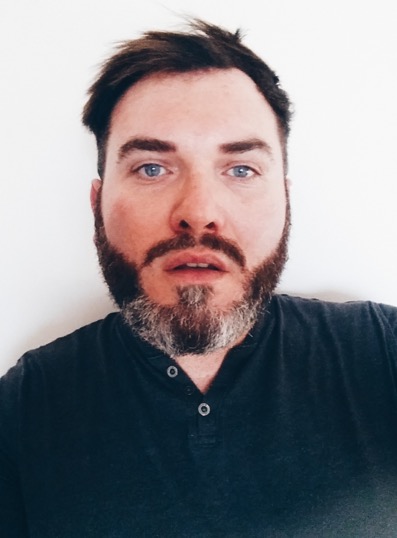 Marco Grisolia.
As well as being a designer, Marco Grisolia (37 years old) is also a teacher and a stylist. This versatility has made him independent; allowing him to dedicate himself to fashion like a personal project, free from market logic. His niche product anticipates (or follows) contemporary trends. His shapes? Oversize. "I believe in mental and physical comfort, far away from the obsession of showing off the body at all costs."
Gabriele Colangelo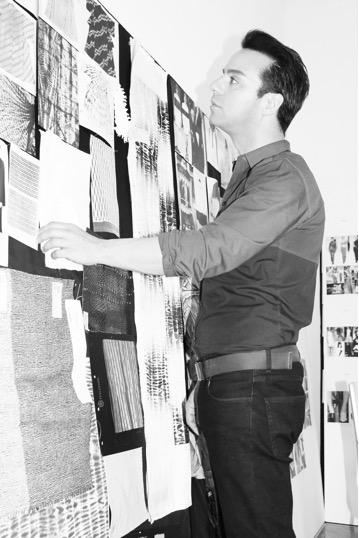 Gabriele Colangelo.
When he works on a collection, he begins with a theme, translating it into new tactile experiences. After all, the passion for experimenting with materials is in his DNA. Born in 1975, Gabriele Colangelo is, in fact, the son of a family of Milanese furriers. His career is punctuated with institutional awards. Distributed globally, his clean and geometric collections are much appreciated in Asia (in particular Korea, Japan and Hong Kong). From this season he is also Creative Director of Giada, a Chinese luxury brand totally manufactured in Italy.
ComeforBreakfast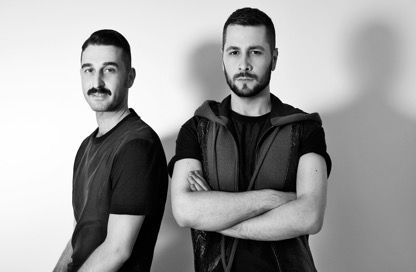 Antonio Romano e Francesco Alagna.
For their label (created in September 2010) they chose an original phrase: a breakfast invitation: "It's the moment of the day that we both prefer, the one we like to share." Antonio Romano and Francesco Alagna love to be direct, no filters, and they place themselves out of the pack: "Comeforbreakfast? An independent, experimental, intimate brand." Among their best-selling pieces, tailored jackets and, surprisingly, sandals, a well-liked limited edition. They are among the selection for the Woolmark Prize 2015, which will be assigned in the next months.
Alberto Zambelli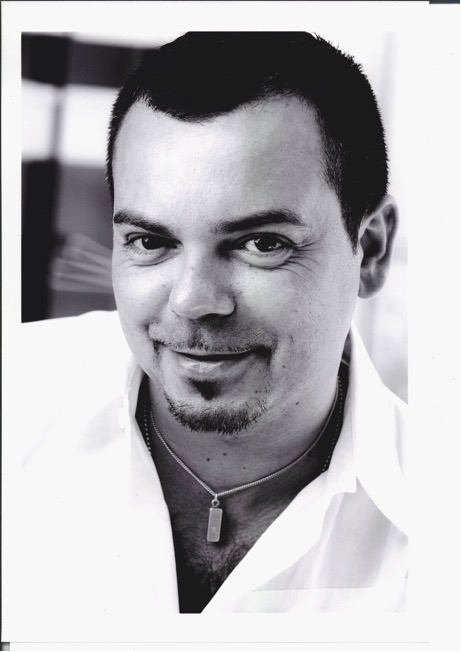 Alberto Zambelli.
Cultured in his citations and in the use of materials, Alberto Zambelli has worked in fashion for many years and, for the last two seasons, has started to follow a personal route: "I preferred to get the right experience in order to be able to tackle the creation of a high brand of prêt à porter." Meanwhile he shares his time between China, where he is the creative director of a contemporary colored collection with capillary distribution, and Japan, where he is developing a Made in Italy line, with a definite essential feel for a third party. His passion for Asia can be seen in his pieces, which he defines as minimal decorative (at the moment only available in China, Korea and Japan): wild but with PVC embroidery and Swarovski crystals.
Main image: Fausto Puglisi after the défilé A/W 2015. ©Luca Cannonieri