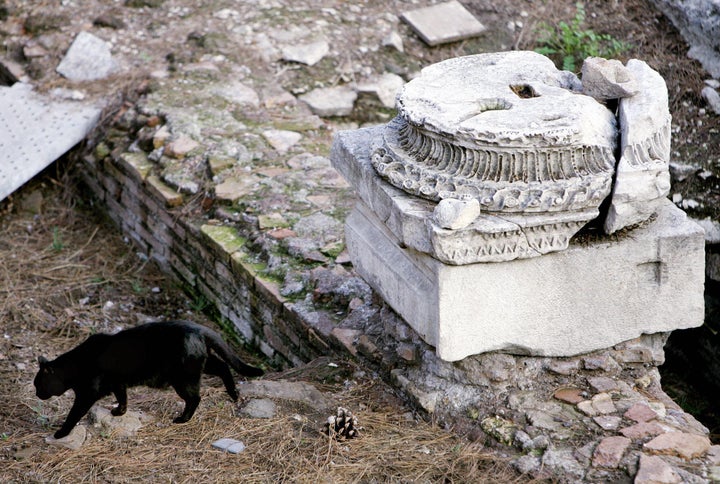 It's a veritable rags-to-riches story for Tommaso, one of Rome's many stray cats, who found a home with an heiress.
The Italian feline prowled away with a whopping 10 million euro after his wealthy owner passed away last month.
The Guardian reports that the owner, a 94-year-old woman identified as Maria Assunta, left her fortune and properties -- worth over $13 million -- to Tommaso the cat. According to The Telegraph, Maria Assunta left her "entire estate" to the cat under the care of a trusted nurse (Italian law, perhaps unsurprisingly, does not allow animals to inherit directly).
Despite Tommaso's new fortune, ABC News notes that his riches only put him at number 3 on the list of the world's richest pets. Even so, this feline's fortune puts him leaps ahead of the estimated 180,000 stray cats that reportedly roam the streets of Rome.
Popular in the Community