 I recently returned from Italy and was amazed by how "gluten free" friendly Italy is. It was my first trip to Italy since I'd gone gluten free several months earlier. I'm not celiac, that is, I don't have a severe allergy to gluten, which is found in wheat, barley and rye, but I recently learned I was gluten intolerant. That means no more bread, beer or, perhaps hardest of all to give up, pasta.
Here in the States when I even mention gluten free most waiters and restaurant owners have absolutely no idea what I'm talking about. It's actually rather alarming. When it comes to gluten awareness, the U.S. food industry has some serious catching up to do. I found it much easier to eat in well in Italy than in the States. In fact, Italy is a culinary haven for gluten-free travelers!
I had nothing but great dining experiences in Italy, starting with my first meal. My wife and I went to a little lunch spot with friends in the Brera district of Milan. I simply told the waitress that I has a food allergy to gluten. She knew exactly how to handle the situation. She told the cook and offered me several fantastic options -- including a prosciutto tasting plate, which is what I ordered -- and even brought a gluten free alternative to bread. I ate very well and was off to a great start.
The next evening in Milano on Saturday night, we went for an "aperitivo" with friends. An "aperitivo" is when you go to a bar and buy a drink (for about €10, or $13) but also have access to an all-you-can-eat buffet. Even that had many great options because Italians don't mix all the ingredients. They simply lay all the food out and allow you to create your own dish. So there were no prosciutto sandwiches but rather a plate of prosciutto. That made it easy for me to chose specifically what I wanted to eat. It was another great gluten free meal.
Our next stop was Venice. Our first night, we went out to a typical restaurant near the Rialto Bridge. After telling the waiter about my food allergy, he came back with some great options, including gluten-free pasta. I have yet to find a gluten-free pasta I like in the States so I was hesitant. But I went with it and the pasta was amazing, by far the best gluten-free pasta I ever ate. I'm still dreaming about this delicious pasta dish.
It didn't take long for me to realize that Italians really get the gluten-free dilemma. The people known around the world for pasta, which traditionally is made with wheat flour and semolina, know exactly what a gluten allergy or celiac disease is. Italians, it turns out, have a high rate of celiac and gluten intolerance.
There is so much awareness of gluten-related issues, Italy tests children for gluten disorders before they start kindergarten. When you order, they don't seem to make the distinction between gluten intolerance (what I have) and celiac disease, but that's fine. From a dining perspective it really doesn't matter. All you have to say is "Sono celiaci e non mangio glutine" and they will know exactly how to handle the situation -- and you'll enjoy a great gluten free meal.
My next stop was Rimini on the Adriatic. I had another great dining experience, but with a twist. Before they brought out an outstanding grilled fish dish, the waiter served our table piadini. A piadina is an Italian flatbread, and it's always been my favorite. As I pushed it away telling the waiter again that I was "celiaci," he told me that the owner's wife made them with corn flour for people that can't eat gluten. Wow! To boot, it was the best piadina I'd ever eaten. In fact, my wife stopped eating her "normal" piadini and started to feast on mine because it tasted better.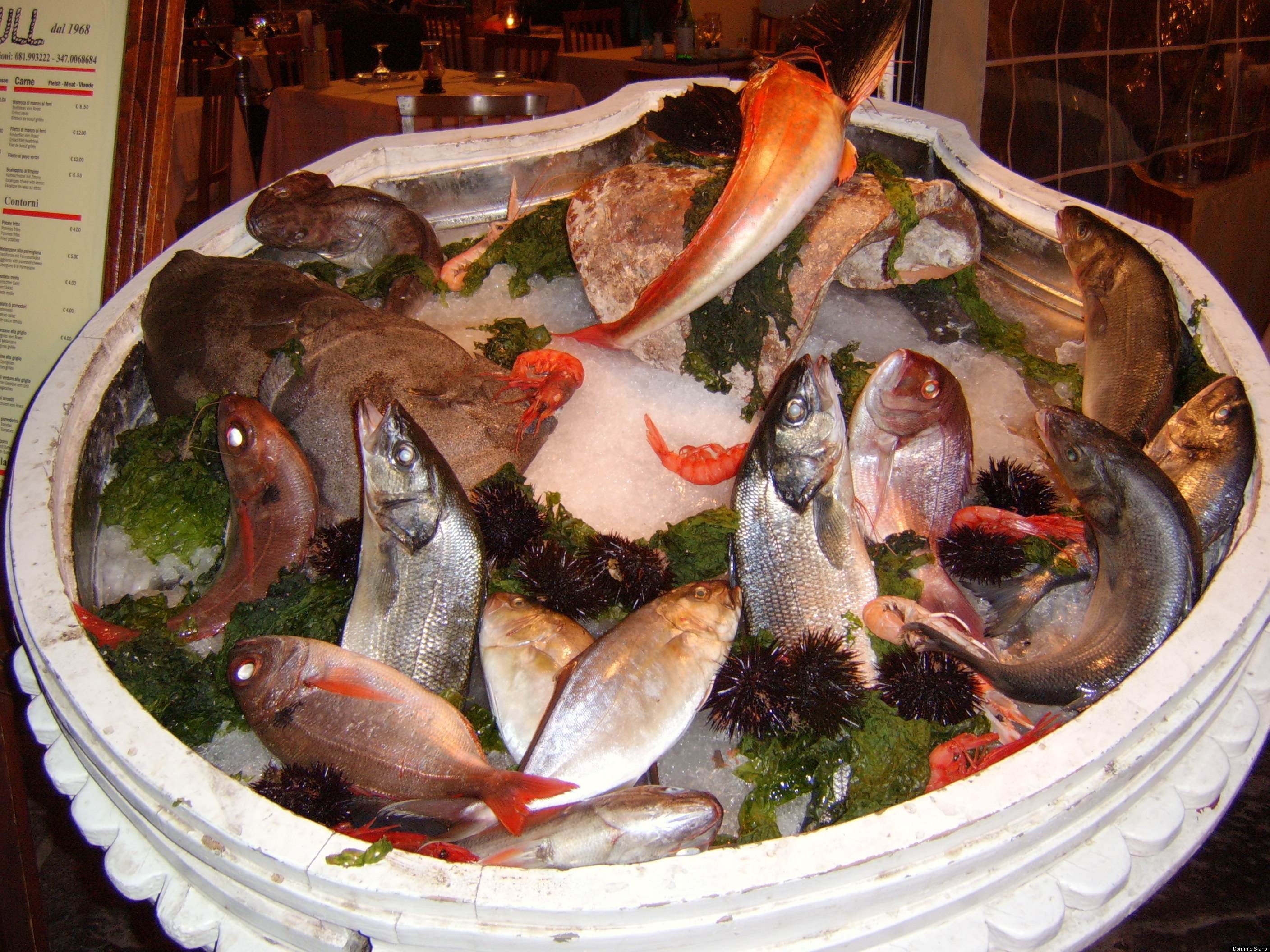 After dinner we went for gelato, and much to my surprise gluten and dairy free gelato were available. Apparently normal gelato may have small traces of gluten from the mixures used. However, since I'm intolerant and not out-and-out allergic, I can cheat with the real stuff a bit. This round I had the gluten- and dairy-free gelato and it was very good. I must admit, it was a notch below the real McCoy, but it's certainly a solid alternative.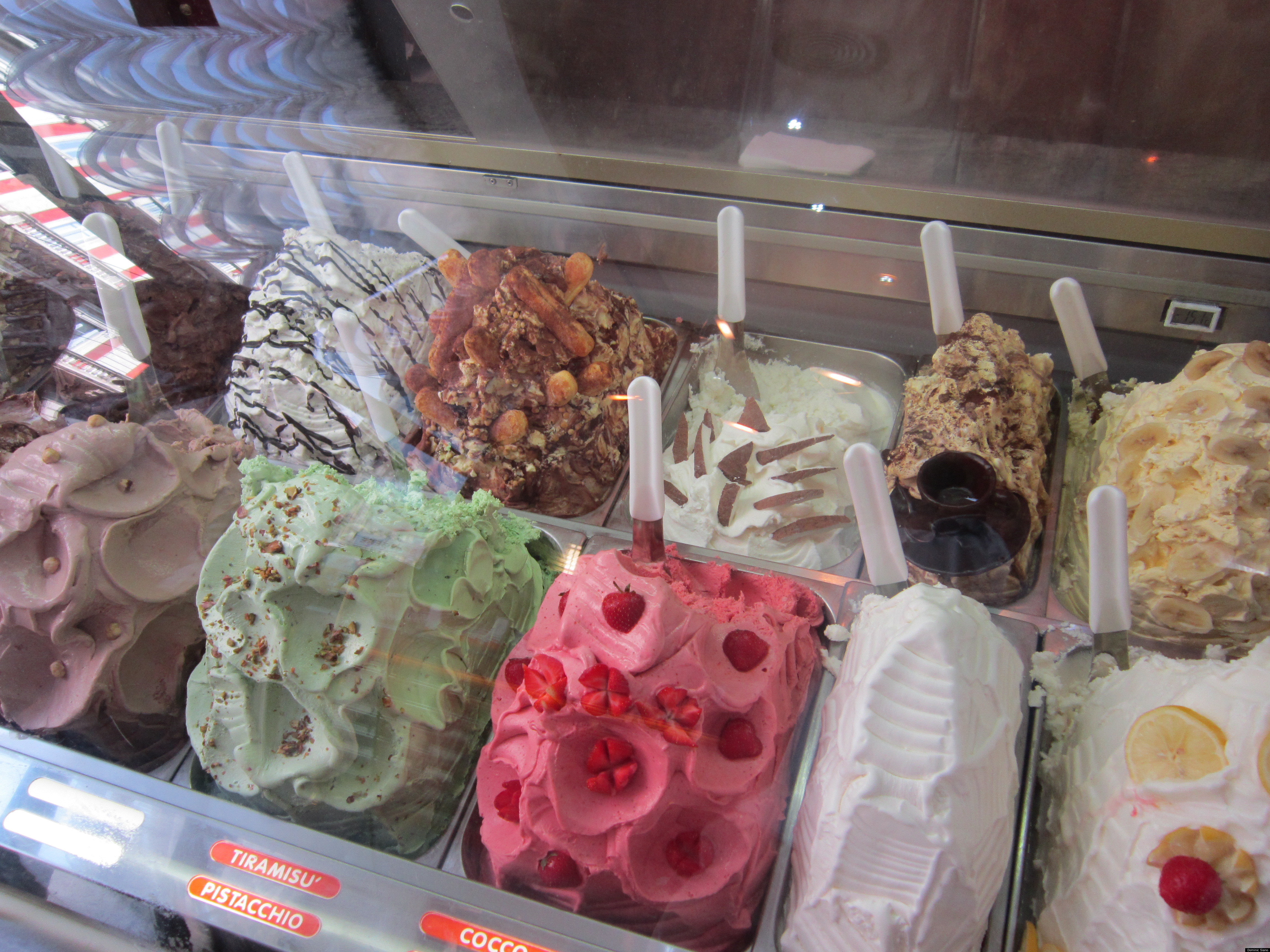 Our final stop was Sicily. Sicily was just as good if not better in regards to gluten free dining. The regional diet is very natural and many of the dishes are by default gluten free. I was able to find gluten-free pasta and there were even places that had gluten-free pizza. I also discovered an amazing bread alternative made from chickpea flour. I was so impressed and asked the chef so many questions they gave me a package of chickpea flour to take home. Breakfast at the hotel offered gluten-free cookies and crackers as well as options for people who are lactose intolerant. Sicily ended up being stellar in regards to gluten-free options and awareness as well.
Keep in mind, I was staying at four-star accommodations and eating at better restaurants. I'm not sure the "simpler" hotels or restaurants are as well prepared. That said, gluten free has become a huge movement in Italy. I believe that is because there are many Italians who suffer from celiac disease and it is a growing problem, similar to how it is here in the States and other countries.
The difference is that Italians are much more aware of the condition and also, because of their deep-rooted love and respect for food, have created great-tasting alternatives. Back home, I've stopped eating pasta completely because I have yet to find a gluten-free pasta that I like. (Perhaps I'm missing a gluten-free pasta product imported from Italy!) In the meantime, I'm looking forward to my next trip to Italy, when I can enjoy more delicious gluten-free dining.