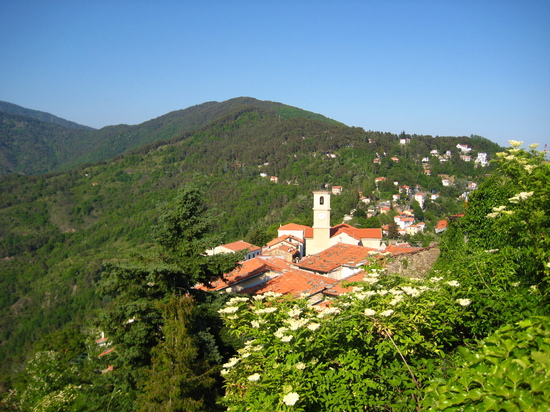 Rome, Florence, Venice, and Naples -- these are the destinations where a first-time visitor to Italy dreams of traveling, and rightly so. You could spend your entire vacation in any one of these magnificent cultural hubs. But the lesser-known places; the towns and villages you'd likely pass by -- those are my favorite. The beauty of Italy is that every town -- even the tiniest village -- has its own individual identity; its own specialty products, dialects and customs, which makes roaming off the Italian tourist map even more addictive. Here are some of my favorites places to roam:

1. Genzano di Roma, Italy: Perched on a hill about a forty-minute drive from Rome is Genzano di Roma, one of the Castelli Romani villages. Despite its close proximity to Rome, you won't find restaurants with "tourist menus," or Internet points or American bars. You will find the most delicious wood-fired bread, a Genzano specialty, and some of the sweetest fragole (strawberries) in the region. Stop by in May for the Festa delle Fragole. Another summer delight? Swimming in nearby Lago di Nemi (Lake Nemi) where ancient Roman goddesses once basked.
2. Treviso, Italy : Just a thirty-minute train ride from Venice, Treviso is an affluent and ancient walled city on the Sile River in the region of Veneto. While Treviso is known for its annual wine crawl, the Ombralonga, as well as its famous Benetton rugby team, the city has managed to stay relatively off the tourist radar, for now. Be sure to drink a spritz in the Piazza dei Signori and stop by for a mozzarella in carrozza at Osteria dalla Gigia. Explore beyond the walls and you'll discover picture-perfect villas, local osterie and prosecco wine country.
3. Piano di Sorrento, Italy : Just one town over from Sorrento, the major cruise and tourist hub of the Amalfi Coast, is the town of Piano di Sorrento. This is where many Sorrentine Peninsula locals live, and it's a wonderful place to feel like you're one of them. The vibe is laid-back and beachy. The preferred mode of transport is a Vespa. Scoot up into the hills and you'll find the landscapes are exquisite -- lush green mountains full of lemon trees, bougainvillea and palms, overlooking fantastic sunsets. Be sure to hit the open markets for peaches the size of grapefruits and a bottle of homemade Limoncello.

4. Baiardo, Italy: The statistics are not exact, but the latest estimates indicate that Baiardo is home to a few hundred residents. Yes, I said hundred. To get there you'll need to a strong stomach. From San Remo, it's a slaloming uphill climb of about 45 minutes until you reach Baiardo. Once you arrive, it's hilltop perfection -- a place to reflect, write or wander. The air is fresh, the panoramas are stunning and if you can understand Italian, you will enjoy stories from 100-year-old locals who have never gone down the mountain, and why should they?
5. Procida, Italy: Most tourists who visit Naples also hop on a ferry to the islands of Capri or Ischia, but less stop over on Procida, making it a paradise for the travelers who do! The pastel-colored fishermen's villages invite you to relax and enjoy the art of doing nothing. Life is slow and seemingly satisfying to everyone who lives there. For photographers, Procida is a dream subject, an entire island washed in color and charm.
6. Entracque, Italy : Close to the French border is the Italian mountain village of Entracque. In the winter, locals from the Piedmont region escape to this Maritime Alps hideaway for some fantastic alpine skiing. In summer, it's just as inviting. Stop in town to fill up your picnic basket with fresh-cut meat, bread and wine, and then spend the weekend hiking or camping through the beautiful Natural Park of the Maritime Alps.
7. Nettuno, Italy: Italians love their futball. Residents of Nettuno, however, love their baseball. In fact, Nettuno is the capital of Italian baseball and home to the most famous baseball club in Italy. So how did baseball land on the shores of Nettuno? During the Second World War, American soldiers taught the game to locals and it stuck. But Nettuno isn't just the birthplace of Italian baseball. It's named after Neptune, the God of the Sea, and its beaches and seaside charm stand up to its prominent title.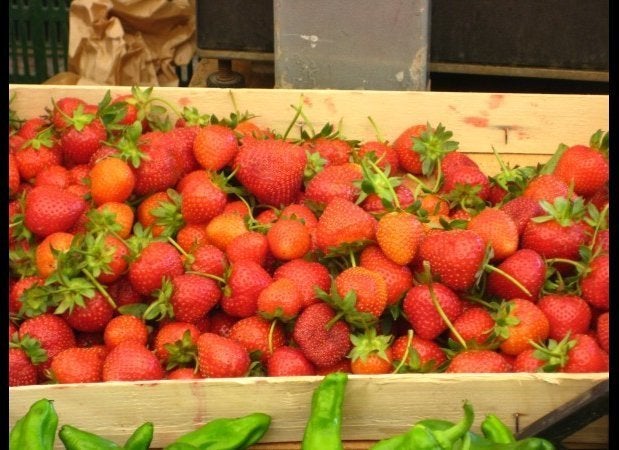 PHOTOS: Seven Italian Places Not on the Tourist Map
Related