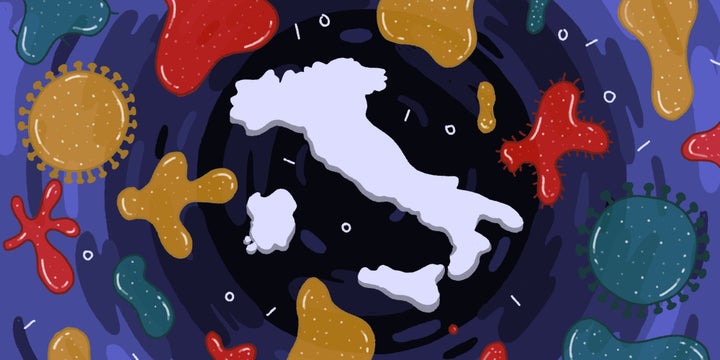 Italy's Five Star movement, which was founded by a man who once called HIV a hoax, campaigned against mandatory vaccinations ahead of the country's elections in March — and won. Last month, party leaders pushed through a law that ended compulsory immunizations for children attending public school.
The new law has made Italy the darling of the global anti-vaxxer movement. But now the country is struggling to stop a measles outbreak that has already infected thousands of people, and Europe is recording its highest number of cases in a decade — an inevitable and foreseeable result of anti-vaccine policies and rhetoric, experts say.
"Europe now is a good example of what happens when coverage of vaccinations is in decline," said Vytenis Andriukaitis, the European Commissioner for Health and Food Safety.
The efforts of Five Star and its far-right coalition partner, the League, have particularly complicated the global campaign to combat measles, an extremely contagious virus that often spreads among children and can result in severe complications, including pneumonia and encephalitis. The World Health Organization in 2012 set the goal for Europe to eliminate the disease by 2015. Instead, an estimated 41,000 people across the continent have been infected in the first six months of this year.
Even a slight dip in a population's vaccination rate can have disastrous effects: Countries need at least a 95 percent coverage rate to be measles-free. So when fewer people get vaccinated, kids get sick.
"We've got this terrible self-inflicted wound where you're reversing public health gains in Europe and the U.S.," said Peter Hotez, dean for the National School of Tropical Medicine at Baylor College of Medicine.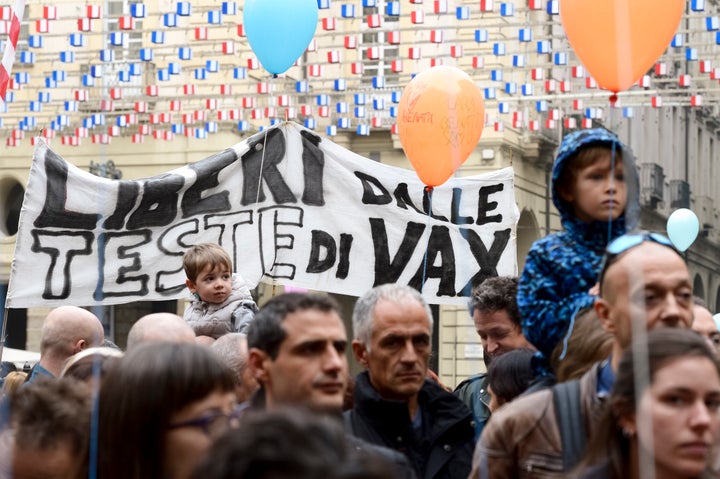 Five Star and the League have sometimes framed their efforts to do away with compulsory immunizations as a way for parents to make their own health decisions, rather than limiting vaccinations in the country. And Luigi Di Maio, Five Star's current party leader, has recently tried to tamp down on outright anti-vaccine conspiracies.
But the rhetoric and proposals of other prominent party figures and their allies are much more radical. One top Five Star official, Paola Taverna, last month backed hazardous "measles parties" where children gather to infect each other and build up immunity. League party leader Matteo Salvini described mandatory vaccinations as "useless and in many cases dangerous" in June. Some party candidates and top officials went further, falsely claiming vaccines cause autism and referring to state-funded vaccination as "free genocide."
These politicians' rhetoric is in line with anti-vaccine groups that couch conspiracies and opposition to vaccinations in appeals to personal choice and pseudoscience. "They use these phony terms that really have no meaning … like medical freedom and vaccine choice," Hotez said. "What these [anti-vaccine] groups are really doing is depriving children of fundamental rights."
In a little over three months in office, Five Star and the League have furthered the goals of a small but vocal anti-vaccine community.
Just a year ago, Italy looked like it was on a path to solving its measles outbreak. The country's previous government passed a law that required children to receive 10 vaccinations in order to attend state-run schools.
The law received the backing from infectious disease experts from the World Health Organization and Italian doctors, but was fiercely opposed by Europe's well-organized anti-vaccine movement.
"It's quantitatively a very small group, but qualitatively they are noisy and very, very aggressive," said Walter Ricciardi, president of the Italian National Institute of Health.
Anti-vaccine protesters attacked government deputies outside of the Italian parliament. They held rallies in the streets of Rome. A group of 130 families wrote to Italy's president claiming they would seek asylum in Austria to avoid the vaccinations. At one of Health Minister Beatrice Lorenzin's events promoting her book, activists screamed accusations that she was killing children.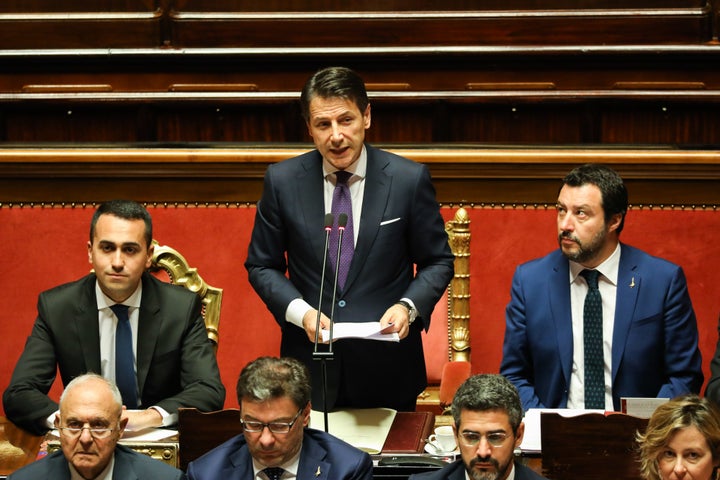 Prominent international anti-vaxxer organizations, a network made up of activists and even some disgraced doctors, latched on to Italy as a symbol of resistance, and posts on anti-vaxx forums lauded the demonstrations. The League and Five Star parties capitalized on the unrest and criticized the law as government overreach.
"The law was good and it was working, then the major leaders of the two parties made unscientific comments on vaccines," Ricciardi said.
Stopping the outbreak became less important to Five Star and the League than appealing to the anti-establishment sentiment that ushered the parties into power, critics allege.
"They wanted the votes of anti-vaxxers and people that consider the law of compulsory vaccination a violation of personal freedom," said Stefano Zona, a doctor of infectious diseases and member of IoVaccino, an Italian nonprofit that seeks to correct misinformation around vaccines.
"They are feeding the anti-vaxxer movement," he said.
The U.S. has also had several major measles outbreaks in recent years, in part driven by anti-vaccine activists and linked to lower vaccination rates in some communities. And American politicians aren't much more restrained than their Italian counterparts in fueling vaccine skepticism. President Donald Trump questioned the safety of vaccines during a 2015 Republican presidential debate and spent years promoting anti-vaxxer conspiracies.
Related
Popular in the Community