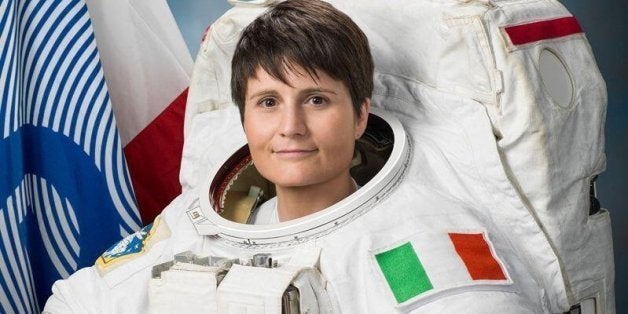 No Italian woman had ever flown in space until last Sunday, when ESA astronaut Samantha Cristoforetti, a 37-year-old captain in the Italian Air Force, rocketed to the International Space Station last week, where she will remain until May 2015.
"It's even better than what I had dreamed," she said.
Smooth probably isn't the best word to describe a pre-launch press conference, during which Cristoforetti had to deflect a reporter's silly question about whether she planned to use cosmetics in space.
"Maybe you should ask Terry," she said at the time, referring to fellow astronaut Terry Virts. "Maybe he wants to take some makeup with him."
Cristoforetti joined fellow female astronaut Elena Serova of Russia on the space station, marking the second time the ISS has had two women aboard on long-term missions. Serova fielded similar hair and makeup questions before her launch in September.
Plans call for Cristoforetti to conduct a series of experiments on the effects of microgravity on sleep and to brew up the first honest-to-goodness cup of espresso in space, using a coffee machine specially designed for spaceflight. And it seems clear that she also plans to maintain a high profile on social media. Already she's sent out a series of tweets about her experiences in orbit, including some gorgeous photos:

She finds it amusing that sleep has to be scheduled in, given the atypical nature of days and nights on the International Space Station:
And she's shown the world the occasionally goofy side of science in space:
This article is based on one that appeared on The Huffington Post Italy and was translated from Italian. Talia Lavin contributed reporting from New York.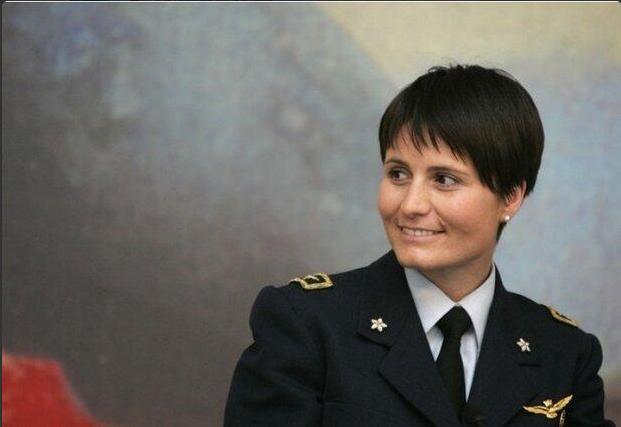 L'astronauta Samantha Cristoforetti
Support HuffPost
The Stakes Have Never Been Higher
Related
Before You Go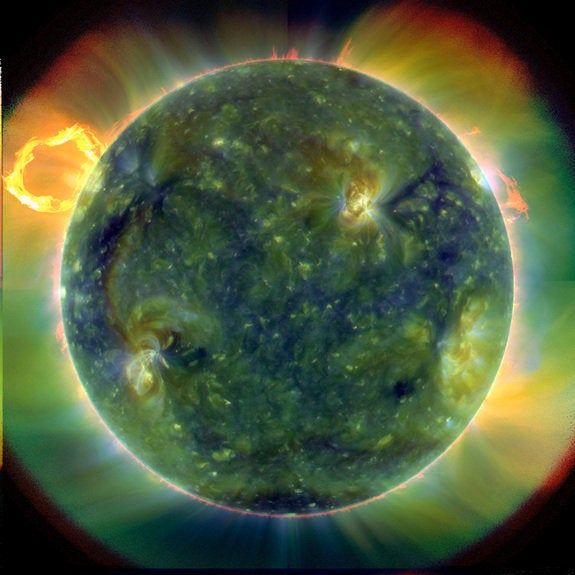 Best Space Photos Ever Taken
Popular in the Community