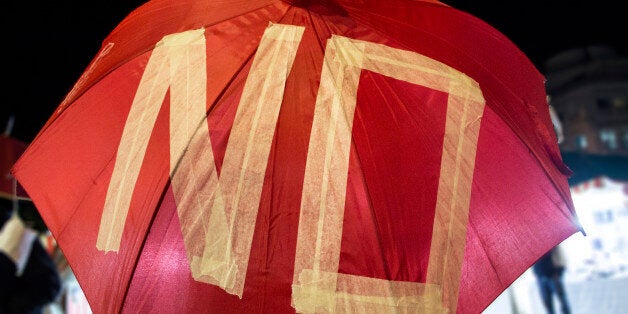 After the referendum, Europe looks to Italy with grave concern. Many fear that the country will fall into an even deeper economic crisis, plunging the continent into another euro crisis. Or, even worse, some observers worry that Italy may follow the example of Great Britain and leave the EU.
First of all, Italy lost a great opportunity to reform the country with the referendum that took place on Sunday, December 4. Renzi's proposed reforms would have reduced our hellish bureaucracy and helped uplift the economy. It is more likely that the economy will weaken after the recent results. But it seems that most Italians did not consider all the repercussions of their vote.
The most important message of this referendum is that Italians are angry with their politicians. As we saw during the U.S. elections and the Brexit referendum, citizens have just uttered a loud scream.
Italians have just expressed their dissatisfaction with Renzi and the entire political class. After an economic crisis that lasted 10 years, they are anxious about the future. Politicians in Brussels have done little to appease citizens.
For Italians, the EU seems like a zoo of bureaucrats. For them, the Union does not provide hope: It is but a monster of rules and regulations with nothing to offer.
 

As we saw during the U.S. elections and the Brexit referendum, citizens have just uttered a loud scream.
This is something that Brussels must take to heart, more than ever so after the referendum. The EU needs to learn not only about deficits and figures, but about the young generation, about workers, and about the poor. These people need the EU more urgently than ever. Give them hope so they do not have to fear the future!
For this to happen, we need a strong Europe.
Germany -- and this is the message of the referendum to Berlin -- must assume a leadership role in the EU. Germany is the only country that is both economically and politically stable and powerful enough to fill this role. Otherwise, Europe will fall apart. And we must not allow that.
But I am optimistic about the future. In difficult times, Italians are always ready to give their best.
We are Europeans. Most Italians would like to stay in the EU. We are not nationalists, we are not a right-leaning country. And we certainly do not want to leave the EU.
This post originally appeared on HuffPost Germany and has been translated into English.
Calling all HuffPost superfans!
Sign up for membership to become a founding member and help shape HuffPost's next chapter