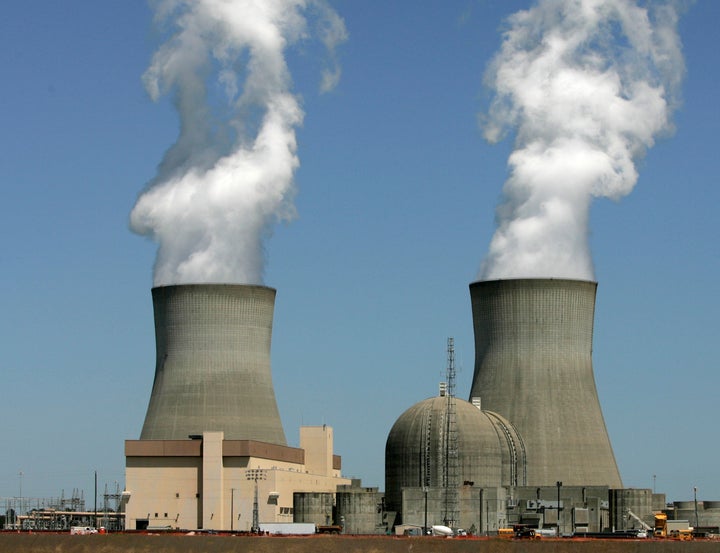 Berlin, Germany -- As polls closed today in Italy, voters had turned out in droves to scrap nuclear energy and water privatization.
Thus far, the 50% hurdle required for the voter turnout to count had been cleared. The latest count put the quorum at 57%.
Polling stations closed at Monday at 3:00 p.m. and elections results are anticipated by the end of the day.
Nuclear energy was one of four items on the ballot: the others include water privatization (two questions); and whether or not government officials must appear in court when they face criminal trials.
Following the Chernobyl disaster in 1987, Italy decided to shut down its four nuclear power plants. The last operating plant closed in 1990. Prime Minister Silvio Berlusconi reversed this decision in 2008.
After the Fukushima disaster, Berlusconi announced a one-year moratorium on his plans for new nuclear power plants. Yet he intended to rekindle Italy's nuclear energy program in 2014.
The outcome of this weekend's referendum sends a further crushing message to Berlusconi, who most recently lost heavily in regional elections in late May.
It also sends a strong signal to the nuclear energy industry as Italy joins Switzerland and Germany in shelving plans for nuclear energy. The role of the people -- either in voting as in Italy or in demonstrating as in Switzerland and Germany -- was in each country critical to bring pressure on their governments.
After anti-nuclear demonstrations in May, Switzerland decided to shelve plans to continue nuclear energy.
Switzerland's five existing reactors will remain in operation until the end of their lifespan with the last one being decommissioned in 2034. Nuclear energy provides about 40% of Switzerland's current energy, which Switzerland states will be met by increased renewable energy.
Switzerland is not alone in its decision to phase out nuclear energy. On May 30, German Chancellor Angela Merkel announced that Germany would phase out all nuclear energy by the end of 2022, after more than 100,000 had protested nuclear energy in over 20 cities across Germany.
Germany will achieve this goal by increasing efficiency of buildings (for example, by renovating buildings with insulation in walls and double glazing windows); and by ramping up renewable energy.
In order to ramp up this low carbon grid, the EU identified three key factors: improving energy efficiency; investing in the energy market to create a zero carbon infrastructure (for example, by investing in the development of renewable energy, such wind and solar); and by ensuring continent-wide electricity grid interconnections.
The EU added, "We also call attention to the IPCC's recent report on Renewable Energy. Renewable is available and it is affordable, so we need to implement and use it, because it reduces greenhouse gas emissions."
Last month, the UN's scientific body, the Intergovernmental Panel on Climate Change (IPCC), released a study finding that 80% of the world's energy needs could be met through renewable energy sources by 2050.
Later this month, June 28-29, the first European regulatory conference will take place to discuss safety regulations and also the challenges the nuclear industry in Europe will face over the next 10 years.
Tina Gerhardt is an independent journalist who covers climate change, international negotiations and energy policy. Her work has appeared in Alternet, Earth Island Journal, Environment News Service, Grist, In These Times, The Nation and The Progressive. She has also appeared on The Laura Flanders Show, the National Radio Project and WBAI.

Calling all HuffPost superfans!
Sign up for membership to become a founding member and help shape HuffPost's next chapter