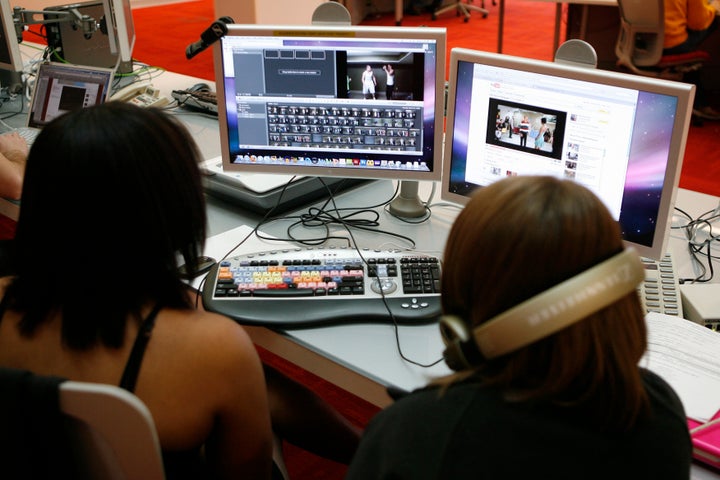 Never mind video games getting in the way of homework or learning time. At one Florida school, video games are homework.
A new magnet program at Miami-Dade County Public Schools will launch this fall that focuses on digital design and coding, drawing on recent nationwide calls for emphasis on education in science, technology, engineering and math (STEM). Named the iTech Academy at Miami Springs Senior High, the program becomes the first video game-themed magnet in the country's fourth largest school district.
The iTech Academy focuses on technical skill proficiency, through competency-based applied learning that contributes to the academic knowledge, higher-order reasoning and problem-solving skills, work attitudes, general employability skills, technical skills and occupation-specific skills. It encompasses all aspects of the Information Technology career cluster.
A focus on science and math education comes as the U.S. is becoming increasingly concerned over learning among the country's youth in STEM. International testing has shown that American students fall behind foreign counterparts in math and science performance, and a 2009 study showed that U.S. students ranked 25th among 34 countries in those areas -- behind nations like China, Singapore, South Korea, Hong Kong and Finland.
But even as there's growing demand for those who possess technological skills like animation, programming and computer design to support a growing mobile gaming industry, parents may still struggle to wrap their heads around a video game-themed high school.
"When students say, 'I've decided where I want to go to high school and it's a computer-game design program,' parents look at them like, 'Yeah, right. I'm going to let you go to high school for gaming,'" Kathy Freriks, lead teacher for a struggling Florida school for computer game design and animation, told The Miami Herald. "The parents don't understand the high-tech level the kids get into. They hear the word 'game' and they get turned off."
Experts say, however, that more immersive, participatory and fun learning methods like video games in education can make learning more effective. Some schools that have embraced those learning tools have found effective new ways to approach problem solving through open-ended and problem-based learning, according to a 2010 report by The New York Times. Teachers can also gather data from games that students play -- sometimes instantaneously -- to better understand their students and tailor lessons to meet individual learning needs.
While the iTech Academy's focus will be on creating games, the learning principles are similar. Among its goals is also to more directly build technical skills to prepare students for the increasing number of jobs that require technological proficiency.
"The Perkins program must be transformed if it is to live up to its potential to prepare every youth and adult to participate in the knowledge-based global marketplace of the 21st century," Duncan told an audience at the Des Moines Area Community College in Iowa.

Calling all HuffPost superfans!
Sign up for membership to become a founding member and help shape HuffPost's next chapter
BEFORE YOU GO