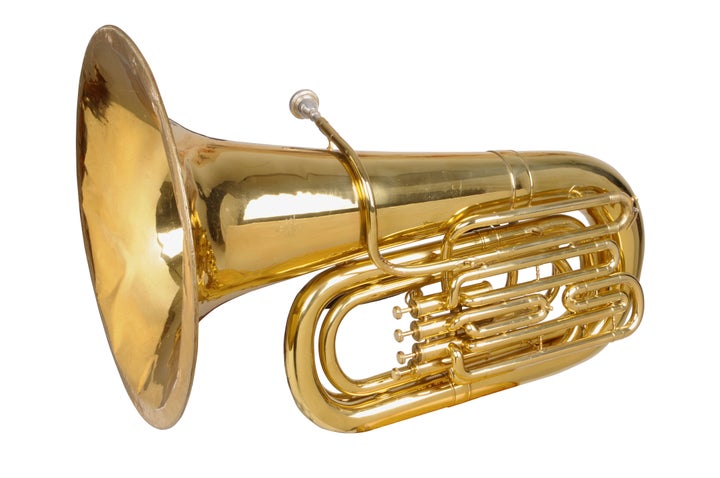 Just when we women brass players thought we were making good progress in the classical music world, this happens. And only a week or so after my good friend, Abbie Conant had sent out a post on Facebook congratulating Ms. Mayumi Shimizu for winning the Solo-trombone position with the Suedwestfunk Symphony Orchestra Freiburg, one of Germany's top symphonies.
However, Abbie recently sent out a FB message questioning the logic of Jacques Mauger, the host of the ITF (International Trombone Festival) posting on his FB page: "ITF PARIS 2012 -- the best trombonists in the world will be there, why not you???" Abbie responded: "Why not? Because there are 42 men invited as soloists and 0 women. And all 7 composers are also men. Total: 49 to 0! This is insulting to all women trombonists, all women musicians, and all enlightened men." Monsieur Mauger has yet to write back to her.
Trombonist extraordinaire and an inspiration to young women brass artists the world over, Ms. Conant, professor of trombone at the State Conservatory of Music in Trossingen, Germany, is probably the most qualified person in the world to address this issue. In 1980, she had won the position of solo-trombone for the Munich (Germany) Philharmonic. After performing as Principal for the first probationary year, her orchestra colleagues voted to give her tenure. However, the conductor, Sergiu Celibidache, who was opposed to her hiring from the beginning (the orchestra voted her in and he was still new and in negotiations with the city at the time) wanted to demote her to second trombone saying outright: "You know the problem. We need a man for solo trombone."
Abbie fought this discrimination through a lawsuit which she won after having to undergo medical tests to measure the capacity of her lungs, an audition with a "trombone specialist" who praised her playing to the court, and 43 testimonials of her musicianship from guest conductors and fellow musicians. She won her position back and then she had to fight to receive the back pay that was due her. Her determination and backbone serve as a great example to all embattled women musicians everywhere.
Eventually, Ms. Conant left the orchestra to teach at the State Conservatory in Trossingen and began soloing and performing works that her husband, composer William Osborne wrote for her. She has also been a featured artist at many festivals including the International Women's Brass Conference where she was warmly embraced not just for her artistry but for her courage and leadership.
I have the honor of not only knowing Abbie personally, (having been a classmate of hers at Temple University in Philadelphia, PA) but playing with her in "The Liberty Brass Trio," a chamber group started by me on French horn, my sister Nancy on trumpet and Abbie on trombone in 1975. I have great memories of that group. Some of my best musical experiences are of performing with Nancy and Abbie. We had such a blend, resonance and perfect intonation that we sounded like a full brass choir instead of three players. I guess at the time we did not realize the unusualness of an all-woman brass group, but we sure did gain attention from some of the most prestigious male brass players of the time at the New College Music Festival in Sarasota, Florida in the summer of 1976.
I was hoping that by the year 2012, women brass players would be widely accepted and respected by the classical music world. Apparently not in the ITF. According to Abbie, it was not a case where women were asked and they were not available or declined, they just were not invited.
This is disappointing but it is also an opportunity for women brass players of the world to unite. The days of out-of-touch, misogynist conductors such as Celibidache are over. Expert women brass artists such as Abbie Conant in Munich, Susan Slaughter in St. Louis (Symphony), Rebecca Bower of the Pittsburgh Symphony, and Heather Buckman in San Diego paved the way for the Philadelphia Orchestra's Principal hornist Jennifer Montone and Carol Jantsch, a tuba player. These and countless others have shown that women do have the lung capacity and can excel at expressing beautiful and powerful music through brass instruments.
Now if only someone could convey that message to Jacques Mauger and the International Trombone Festival.
CORRECTION: A previous version of this article lumped the International Trombone Festival in with the International Trombone Association. In fact, they are separate organizations that are incorporated independently.
Popular in the Community