Students at Ithaca College in upstate New York are demanding that the school's president, Tom Rochon, resign over a series of racist incidents at the school, and gathered Wednesday for a major protest on campus.
According to the Ithaca Journal, about a thousand students participated in what they called a "Solidarity Walk Out," inspired by recent student protests over racism at the University of Missouri, as well as at Yale University and Smith College.
"We stand here in solidarity," Brittany Gardner, a protest leader, told the group of students gathered. "Our hearts are heavy with the pain of Mizzou and Yale and Smith and every person of color on a college campus simply because of the color of their skin, the texture of their hair or their ancestry. This is a problem of the nation. However, how can a campus dedicated to preparing us for the real world not actively foster growth to our consciousness of oppression and privilege?"
This week, students at the University of Missouri protested how system president Tim Wolfe and the flagship campus' chancellor R. Bowen Loftin had handled racist incidents at the school in recent months, ultimately forcing them to resign.
At Ithaca College, students have protested a series of race-related incidents this semester, including alleged racial profiling by campus police officers, a frat party with a theme that invoked offensive racial stereotypes, and a panel discussion during which a black panelist was referred to as a "savage." Students say Rochon and other school administrators have not done enough to address the incidents, as well as what they see as pervasive racism on campus.
"With University of Missouri's president stepping down, we demand Rochon to do the same as it is vital to fight against both covert and overt racism in all places of education and empowerment," the protesters wrote on the event's Facebook page.
During the protest, students shouted "Tom Rochon, no confidence," demanding that students and faculty vote "no confidence" in an election later this month. According to the Ithaca Journal, voting "no confidence" would not immediately force Rochon to resign, but it would put more pressure on the school's board of trustees, which has the power to remove Rochon from office but so far has stood by him.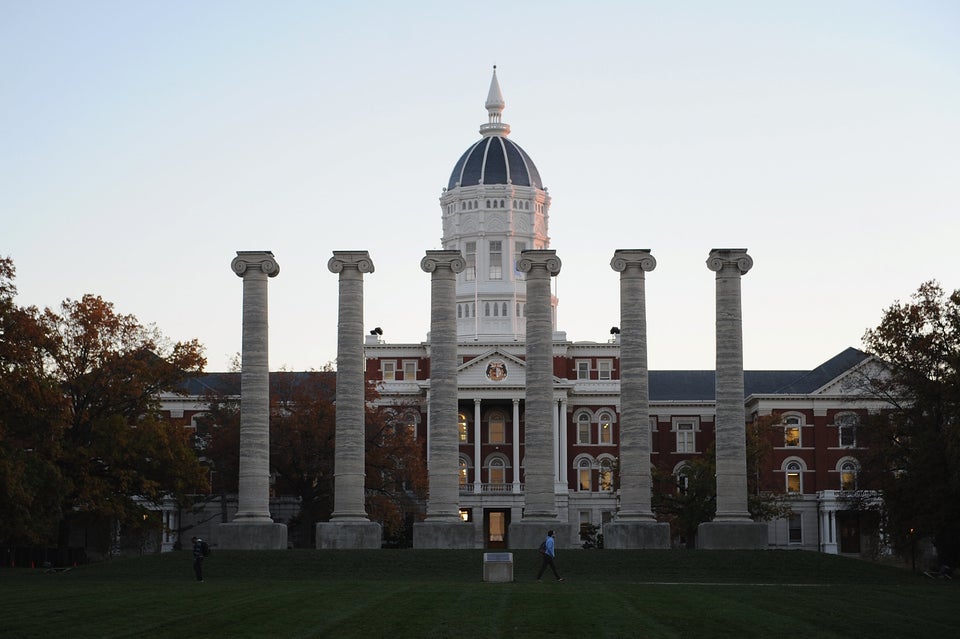 The Deeper Issues At Mizzou
Related
Popular in the Community