I begin all my talks with a simple question:
Are there more males or females in the world?
No audience has ever answered correctly. Renowned universities, government agencies, and global organizations - all tackling today's most urgent issues - believe there are more females.
This myth has been outdated for more than half a century. There are in fact more males. Yes, MALES... and the gender gap is growing. When I first brought this alarming fact to attention, there were 62 million more males than females on the planet. Today, 66 million males - or nearly the population of France - do not have female counterparts.
What is the impact of a male-majority world?
55 years ago was the last time our planet was gender balanced. This interactive map shows the decline of females since 1961.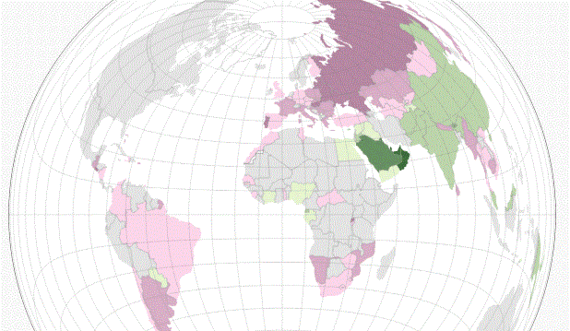 What's profound is that if left to mother nature, we can balance ourselves. But sadly, this gross imbalance and dominance is man-made. Beginning before birth, males are valued, and more than 100 million baby girls have been killed, aborted and neglected to die. This isn't simply a birth problem. Throughout life, males are systematically given preferential treatment and power.
So what is the result - when there are so many males without females?
For one, human trafficking is the fastest growing crime and a lucrative business generating $150 billion in annual profit. This is 3x Apple's revenue, the world's most profitable company. Human trafficking, or modern day slavery, includes sex slavery of which 98% are girls and women. Here, a new business is burgeoning - one enterprised by ISIS. Using technology and social media like Facebook and WhatsApp, ISIS pimps a girl for $8000. Furthermore, strategically using contraception so that the girl doesn't get pregnant, the terrorist group sells and rapes her, over and over again.
Another global crisis is violence. According to the Institute for Economics and Peace, the world is indeed becoming more violent. Terrorism is at the highest level with terrorism-related deaths increased by 286% over the last eight years. Battle deaths are also high, the highest in the last 25 years.
Our knee-jerk reaction to violence has been more violence. This costed us $13.6 trillion, just in 2015, which is like giving every single person on the planet $2000 each!
What if there's a better way - a more cost-effective, sustainable, and empowering way?
The greatest contributor to the current global violence is all the of war and conflict in the Middle East and North Africa. Not surprisingly, this is also the most gender-imbalanced region in the world.
So, let's restore balance, beginning in the Middle East. This is about more than numbers. It's foremost about power, or more accurately empower - to restore dignity and the inherent power of girls and women, which has been denied and stripped away for generations.
Empowerment is exactly what today's young women want. Revealed in the first-ever global survey on women's empowerment, millennial women's greatest wish and deepest desire is empowerment - a process through which an individual gains agency. They seek skills and training to become agents of change in their own lives and their society. This was the overwhelming response from rich and poor countries alike - Afghanistan, China, Egypt, India, Iraq, Nigeria, Pakistan, USA, and many more.
Why are millennial women a unique and powerful group to empower?
Millennial women are not blaming, finger-pointing, or even asking for aid from others. Rather, they realize they are accountable for taking action for the change they wish to see in their world.
When asked, "Who do you think contributes most to change in your life?" 96% replied they themselves contribute the most.
But they need our help. When asked how easily they can make changes in their lives, most of the young women we polled had difficulties. And those who said they can make changes had support systems, helping them to find their voice and to take action.
Remarkably, it doesn't take much to help young women light their world. Even in truly dark Syria, where the worst migration and humanitarian crisis in modern times is impacting our global world, I'm training two sisters to bring about change.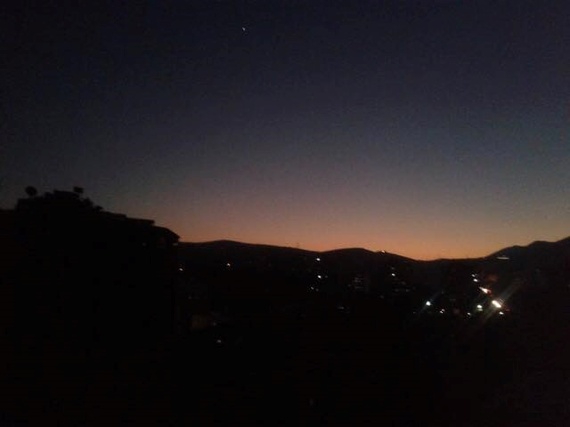 I am coaching Sawsan and Sidra to hear the voices of their fellow countrywomen, as well as their own, to bring about sustainable change in Syria. Together, we created another first-ever women's empowerment survey, What Syrian Young Women Want. On International Women's Day 2017, we will release the profound results on 4GGL.org.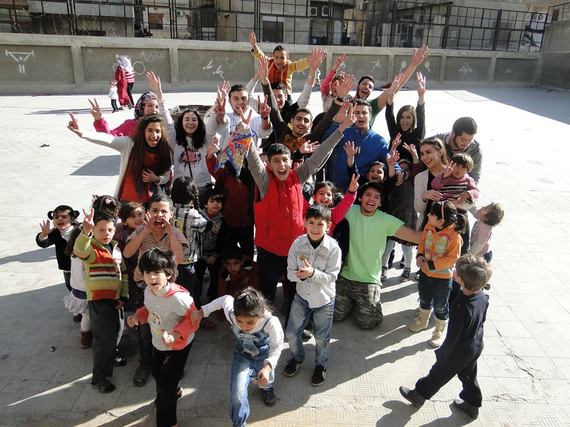 Nobel Peace Laureate Aung San Suu Kyi said, "Please use your liberty to promote ours."
It's 2017, the time to use our liberty to empower our most powerful force for change - the next generation of empowered women who will transform our world.
Related
Popular in the Community