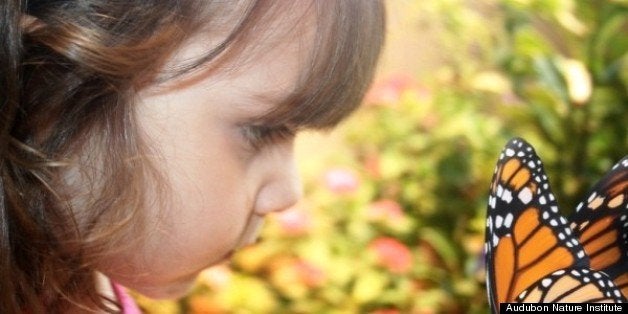 Would you bug out if a tarantula crawled up your arm? Could you eat a fried dragonfly or a cicada kabob? Have you ever watched a fist-sized butterfly take a bite of an orange? Kids have a natural fascination with creepy crawlies, and we should nurture that; after all, insects make up 97 percent of the animals on our planet and outnumber humans by 200 million to one. Step inside five of the nation's top insectariums, where spiders, roaches and beetles take center stage.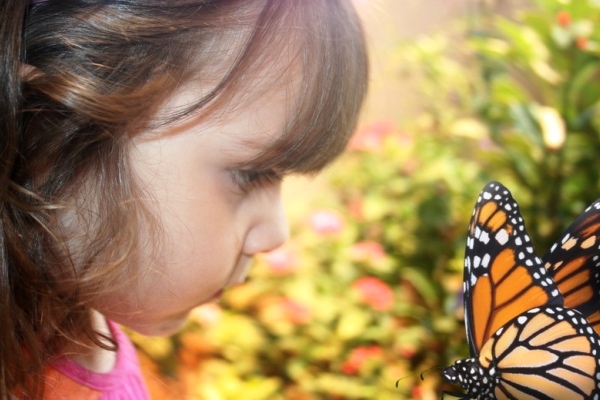 (photo: Audubon Nature Institute)
Audubon Nature Institute: New Orleans
America's largest insectarium takes up 23,000 square feet of New Orleans's 170-year-old U.S. Customs House building. Cutting-edge exhibits let you wander through a mysterious swamp, get a zoom-lens view of cockroaches and leafcutter ants, and experience the world from a bug's perspective. Adventurous eaters can head to Bug Appétit, where the menu includes "six-legged salsa," "chocolate chirp cookies," and other delicacies from cultures where insects are considered a viable source of protein. If that scares you, chill out in the Japanese-style butterfly garden that's home to more than 30 exotic species. Mood lighting and koi ponds are used to facilitate feeding, proving that butterflies are indeed as zen as you'd always imagined.
Insectarium: Philadelphia
Of course you'll want to visit Independence Hall and the Liberty Bell, but save time for Philly's insectarium--one of the country's largest and coolest--and its three floors of arthropods. Be sure to visit "Arachnid Alley" and its giant, man-made spider web, check out the water bug exhibit, and search for cool residents such as the gold metallic beetle and the 12-inch walking stick.
Butterfly Pavilion: Denver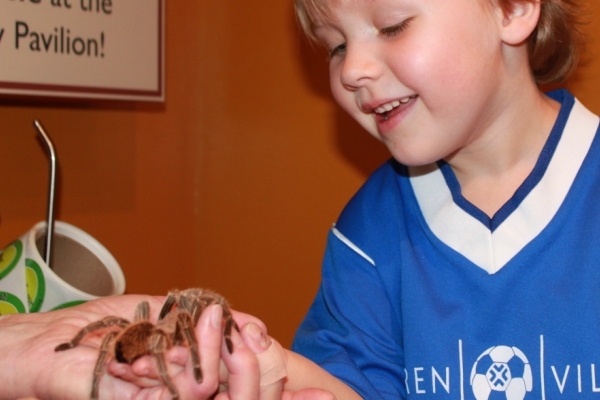 (photo: Ashley Garbin/Denver Butterfly Pavilion)
Inside the Crawl-A-See-Um at this Denver-area invertebrate zoo, you can join the 1.5 million visitors who have pet and held Rosie the Chilean rose tarantula, take peek into the cross-section of an active beehive, or watch the more than 1,600 butterflies in the "Wings of the Tropics" exhibit. Come for one of the frequent "Insectival Festivals," which include cockroach races and the ever-popular "Crawdad Catch and Release." In keeping with Colorado's outdoorsy vibe, there's an 11-acre garden and nature trail for bug safaris.
Smithsonian Butterfly Pavilion: Washington D.C.
Head to the second floor of the massive National Museum of Natural History, where you can attend tarantula feedings in the O. Orkin Insect Zoo or watch clippers, morphos, monarchs, and blue glassy tigers float around inside the Smithsonian Butterfly Pavilion. The new "Butterflies+Plants-Partners in Evolution" exhibit traces the co-evolution of butterflies and plants over millions of years through video and photographs.
Monsanto Insectarium: St. Louis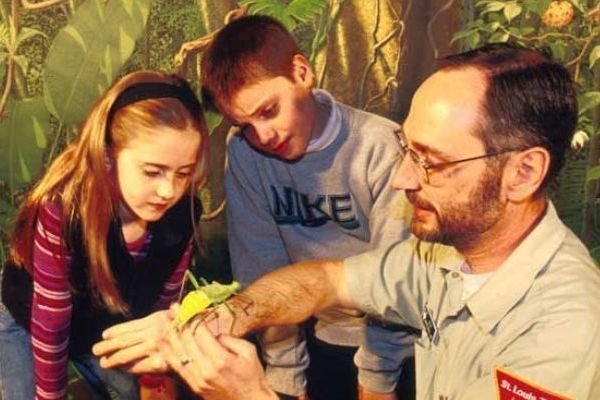 (photo: Saint Louis Zoo)
It's always free to visit the wonderful Saint Louis Zoo, where you'll find a bug house with over 20 exhibits and more than 100 species of insects from red-kneed tarantulas and giant hissing cockroaches to scorpions and exotic Peruvian fire sticks. Not for the faint of heart, the "Not Home Alone" exhibit: a typical kitchen, porch, front yard, and garden that deliver a shocking look at the everyday bugs that live inside our homes. The geodesic butterfly dome houses hundreds of butterflies, tropical flowers, rock outcroppings, a pool, and waterfall. Be sure to allow time to explore outside, where there's a Missouri meadow with native plants, local bees, and butterflies.
Related