History was made in Washington, D.C., one month ago today. Despite hurricane and flooding threats, tens of thousands of people from around the world joined to UNITE to Face Addiction in dramatic fashion for the first time in the "public eye."
Oct. 4, 2015 was the first time that major musicians, politicians, actresses, athletes, models, journalists, authors, and advocates joined their voices together on the National Mall to push for addiction solutions for the health crisis impacting 85 million Americans.
The "AIDS Quilt" unveiling on this same National Mall took many years to determine the cultural, political, and philanthropic significance of breaking new ground around that shamed and marginalized public health crisis. One theme rose above all others for participants and attendees at the UNITE to Face Addiction Rally: that systemic and bold solutions be added to the ongoing problem-laden addiction epidemic dialogue about the lives being lost.
While national news stories about the problem continue on 60 Minutes and on the front page of The New York Times in recent weeks, the people who stood on the hallowed ground beneath the Washington Monument on Oct. 4 all knew something that America will soon learn.
There is a better way. While we don't have the "cure" for addiction to alcohol or other drugs, there is so much that can be done -- and is being done.

What We Know
Problem: Our country's approach to addiction is not working, largely because it has not been viewed or treated like a health issue.
The Path Forward: We know we must educate all Americans that addiction is a public health issue, not a crime -- even President Obama and Congress agree on this one! It's time to open the hearts of the rest of the non-believers. If not their hearts, let's aim for their wallets by educating them with data about how this path will save them money.
Problem: We know that 9 out of 10 -- 90 percent -- of the more than 22 million people currently suffering from addiction today began using alcohol or other drugs during adolescence.
The Path Forward: Young people are not educated about the nature and risks of addiction and parents don't know how to talk to their kids about this issue. It's time to start educating young people and families about this pediatric health crisis, just like we have with childhood obesity and smoking.
Problem: We know that only about 10 percent of those needing addiction treatment actually get it.
The Path Forward: Continue to fill the halls of congress just as 670 individuals and families from around the country did on Oct. 5 -- the day after the UNITE to Face Addiction rally. If we do this we will create the ongoing political will to pass new legislation and fully implement existing bi-partisan supported federal legislation -- The Mental Health & Addiction Equity Act -- that can help end some of the discrimination for the largest current treatment gap for any major health problem. Action by our policymakers can save the health system, employers, and taxpayers scores of billions of dollars every year.
The Path Forward: Continue to shift the current cultural perception that people with addiction do not get well by celebrating publicly the truth that people do recover from addiction. Not only did those on the big stage at UNITE to Face Addiction -- Joe Walsh, Steven Tyler, Darryl Strawberry, Jason Isbell, John Rzeznik, and Jonathan Butler recover -- but so did the tens of thousands of people who celebrated in front of them.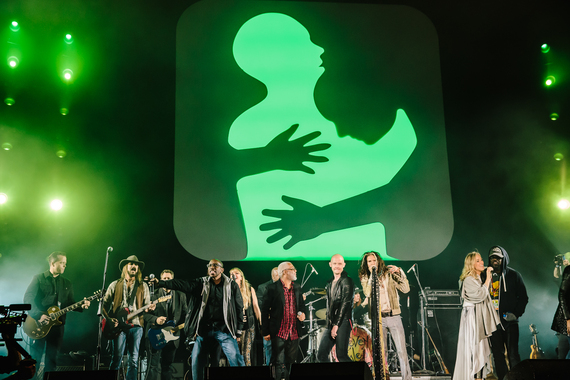 Together we must continue to face addiction because no one should ever have to overcome addiction alone. No longer can we sit on the sidelines and let others worry about changing the system. While system and cultural change is harder for the press to write about than focusing on the problem, it is the only path forward if we are going to save lives.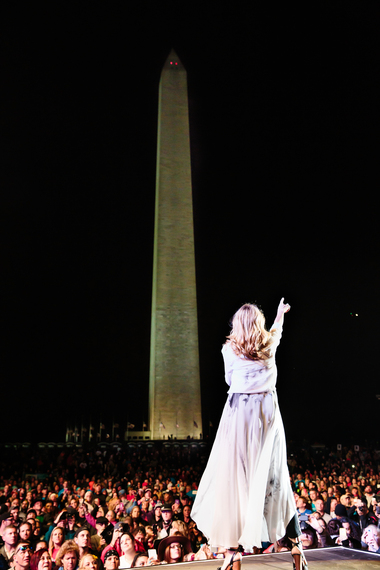 Greg Williams is the Co-Founder of Facing Addiction -- a national effort organizing people, communities, and organizations to face addiction and stand up for recovery together. He has been in long-term recovery from addiction to alcohol and other drugs since age seventeen. He is the director of the feature-length documentary "The Anonymous People," and has a Master's degree in addiction public policy from New York University.
This post is part of a series produced by facingaddiction.org, in conjunction with their event Unite to Face Addiction (Sunday, Oct. 4, National Mall, Washington, D.C.). The blogs are also part of The Huffington Post's "What's Working" solutions-oriented journalism initiative. For more information on facing addition, visit www.facingaddiction.org.