It's a tough time to be in marketing or I should say that it's a tough time to be marketing a brand. I've been in marketing for thirty years now (yikes) and my gosh how things have changed. Particularly in the last ten, five, three, yes even two years.
Back in the day when I started out in brand management at Johnson & Johnson, we would never dare comment on socio/political issues. Never. We wouldn't take the chance to alienate anyone. We stuck to our product messaging and that's about it. Our product marketing was our brand marketing, for the most part.
Times have changed, that's for sure, especially as our social/political/economic worlds all collide. Marketers can't avoid the collision anymore. More and more brands are jumping into the conversation of the moment, political or otherwise. And in fact many consumers are asking their brands to do just that. It's a tricky dynamic to navigate.
So how do you navigate it? I thought it would be interesting to check out three brands that have been in the news as of late...and how they're handling it at all.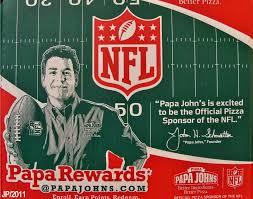 First up is Papa John's, a brand who's had a tough time of late, shall we say. Sales are down, evidently rather dramatically. The CEO blames it on the NFL controversies, saying that the brand's partnership with the League hasn't produced the kind of pizza sales it was expecting. This move sparked another group to proclaim Papa John's as "the official pizza of the alt-right," which then sparked the brand to denounce hatred of all kinds, leaving consumers feeling confused..."What exactly is this brand all about?" This is not where you want to be as a brand, having others control your messaging and seeing your branding start to falter as a result.
Another brand that has been frequently brought into the political fray is Ford. I would say, from my perspective, that the brand has done a good job navigating the commentary, through multiple tough situations. Then just recently the truck division changed the conversation entirely but not by talking about their trucks at all. The brand focused on its truck drivers, ever so smartly, by launching a SmartCap...a hat that keeps truck drivers alert on the road. The hat is a product of true technology, something I'm sure the brand wants to leverage although also something not so easy to keep on your side...the tech curve is steep and unforgiving! But by showing real care for its drivers, the brand is keeping the conversation exactly where it wants it to be. And celebrating its 60th year of selling trucks in Brazil at the same time.
Now onto our third brand example. Sometimes the tried and true can still work, and a recent marketing stunt by Wild Turkey proves my point. While there's nothing new here and the brand could get criticized for that alone, I still think there's a simple cleverness that works. Spokesperson Matthew McConaughey recently visited Wild Turkey's home town on his birthday and handed out 4,500 turkeys for Thanksgiving. By Monday, it was all over the news, proving that good will can still attract attention...the right kind of brand attention in this case. And staying out of any of the more controversial news cycles in the process...no small feat for any brand, particularly one in the spirits category.
Three brands — three approaches — three challenges — three very different outcomes.
REAL LIFE. REAL NEWS. REAL VOICES.
Help us tell more of the stories that matter from voices that too often remain unheard.
This post was published on the now-closed HuffPost Contributor platform. Contributors control their own work and posted freely to our site. If you need to flag this entry as abusive,
send us an email
.