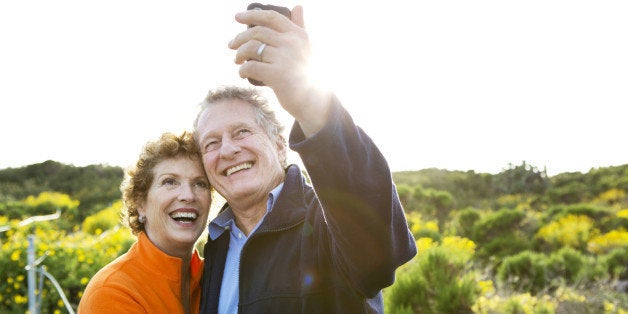 My husband and I recently returned from a two week trip to London, which included a three day/two night adventure to Paris. We are experienced international travelers. We have been traveling to Europe at least once each year since 2000. Before I retired, I often traveled to Europe for work-related projects twice yearly. So we consider ourselves seasoned travelers able to navigate airports, customs, baggage carousels and ground transportation.
We had a reality check this time, and it involved an exchange with a London Hotel Concierge. We decided to treat ourselves to a stay at a higher end (for us) London Hotel. And because we were staying two weeks, we packed with the intention of doing some laundry mid-trip.
When it came time to do the laundry, we sorted what we determined necessary to be washed, then reviewed the hotel laundry charges. Seven dollars to wash one pair of underwear! Holy smoke... we could find a laundromat and do our own washing for the price of one pair of boxers.
We proceeded to the Concierge desk, and asked for directions to the nearest laundromat. He pulled up an online map on his computer... then looked at us, and said: "It's a 12 minute walk. Is that ok?"
We looked at each other, then replied to the Concierge, "yes we can manage the walk. Where is it?" We got the directions, then set off to do our laundry.
During our walk to the laundromat, we tried to interpret the Concierge's comment. We are both in our late sixties, and surely we don't look so feeble that we are unable to walk for 12 minutes. In fact, retirees in our age group are encouraged to walk an hour daily. We were reminded of Scottish poet Robert Burns' quotation: O would some power the gift to give us to see ourselves as others see us.
We considered a second interpretation of the Concierge's remarks: as a representative of the hotel, he was obligated to encourage us to use their laundry services. As part of the disappearing middle class, seven dollars to launder one pair of undies was definitely outside our comfort zone.
But the experience did bring us to the topic of examining the new, complex realities we encounter when we travel internationally as retirees. These circumstances are complicated by recent world events lending to increased anxiety for travelers.
Here are some take-aways from our most recent experience which we are glad to share:
1) When purchasing tickets, make sure there is plenty of time for connections (domestic to international and vice versa). This is common sense but it bears repeating. Going on our trip, we had a slight delay due to weather on the first leg of our journey, and we had to scramble to the gate to make our international connection. Fortunately, we had used Internet resources to familiarize ourselves with the airport where we would make our connection; we made it to our international flight with just a few minutes to spare.
On the return, make sure you understand what is involved to transfer from international to domestic flights. When I returned from a conference in Berlin last summer, I was told incorrectly in Berlin my bags were checked straight through to Reno, Nevada. When we landed in Seattle for the connection, I learned I had to claim my baggage... clear customs... recheck my baggage... and go through a security checkpoint again at the domestic terminal. Expecting this situation will help your purchase tickets offering you plenty of time to re-enter the US.
Use Internet resources generously for preparation and even consider staying over in a city between the legs of your journey. At this stage of life, you have earned the luxury.
2) As we age, finding bathrooms is a top priority no matter where we are. We are encouraged on long flights to drink lots of water to stay hydrated, but our physiology gives a whole new meaning to the term "quick step." Just be remember the challenges adjusting to changes in food and water are a normal part of the aging process.
3) Adjusting to jet lag becomes more complicated as we age. When I was working and traveled internationally, I built in very little time to adjust to jet lag on either end of my journeys. Easing back in to the time zone at the completion of a trip is an absolute necessity for retirees. And hey, what is retirement for? By slowing down and experiencing every element of the process (including the jet lag), anticipation of the next trip will include reasonable expectations for the entire experience.
4) Be realistic in what you anticipate you can or will do each day. During our getaway to Paris, we arrived in the City of Lights on the Eurostar around noon then checked in to our hotel. We enjoyed a leisurely lunch (with wine of course), then hopped on the RER underground headed to the Louvre. None of the underground escalators were working (tough if you have knee issues), but we arrived at the Louvre around 2:30 p.m. -- about the time our lunch wine kicked in to slow us down. We stood outside the magnificent I. M. Pei Pyramid and made the very smart decision to return in the morning when we were fresh and rested. A smart decision.
We are all familiar with practical tips from travel experts and websites (ex: take some of your meds in your carry on). And although we don't claim to be travel experts, we believe acknowledging the realities of long-distance travel as one ages are important to consider. Hopefully we've shared some tips helpful to you on your next adventure. Bon voyage!
REAL LIFE. REAL NEWS. REAL VOICES.
Help us tell more of the stories that matter from voices that too often remain unheard.