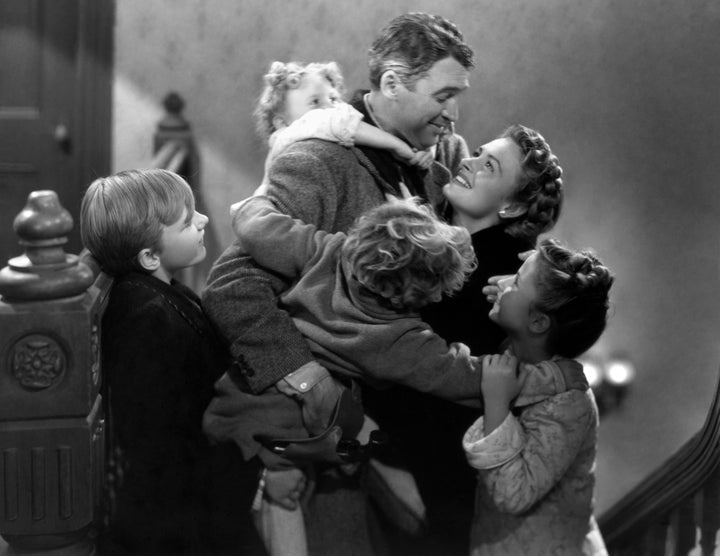 "It's a Wonderful Life" was the actor James Stewart's first movie after serving as a squadron commander and active bomber pilot in World War II, conducting missions in Nazi-occupied Germany. When he'd initially enlisted, the Army Air Corps wanted him to serve solely as a promotional figure to aid recruiting efforts, but Stewart insisted on having a combat role. He eventually rose from the rank of private to colonel by the time the the war ended.
The director of "It's a Wonderful Life," Frank Capra, also put his career on hold to join the war effort, enlisting at the age of 44 to make documentary educational movies about the war for the army.
Both had doubts they could return to Hollywood business as usual.
"Capra felt he hadn't looked through a lens of a movie camera in five years and he was worried," explained Jimmy Hawkins to The Huffington Post over the phone, talking about Capra's apprehension over doing the movie after the war ended.
Hawkins played a child in "It's a Wonderful Life" but later became lifelong friends with Stewart and has devoted much of his life to researching the movie. "[Capra] was worried if he still had it. Jimmy Stewart was worried if he still had it," he said.
According to Hawkins, who spoke to HuffPost to promote the 70th Anniversary Platinum Edition Blu-ray and DVD for "It's a Wonderful Life," Stewart was particularly torn by the potential return to acting. "He was in combat ― he saw guys dying for their country ― and he saw war, real war," said Hawkins.
Stewart confided in another "It's a Wonderful Life" actor, Lionel Barrymore, that he wasn't sure if he could be an actor anymore.
"He felt like, after coming out of a world war and now he's on the set of a movie, he thought it was frivolous," said Hawkins on his understanding of the situation. "He said, 'What is this? I've seen what life is really about and I don't think it's about this.' He was ready to just pack it up, go back to his hometown, run his father's hardware store."
Barrymore apparently told Stewart he couldn't quit and do all that, because despite how awful the war had been, Stewart had a gift to share. After this talk, Stewart decided to go forward with his acting career because he realized, "he was important and that's what he had to give in life."
Stewart's mental wrestling with his role in the film mirrors that of his character, George Bailey, who believes the world would be better without him.
The movie isn't just about the importance of believing one's life is important in both small and large ways, but that one's contributions matter.
In a world full of tragedy, art still needs to persist to make a life "wonderful," even if that dream can only be achieved in around two hours while watching a classic film.
Hawkins described what "It's a Wonderful Life" meant to him, saying, "Each man's life touches so many others. If they weren't around, they would leave an awful hole."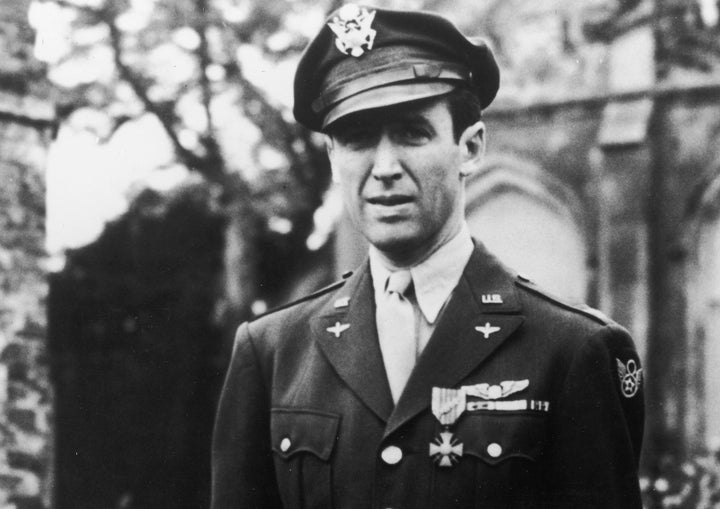 In 1988, Stewart gave a speech during a Congressional hearing to petition Ted Turner's decision to colorize previously black-and-white movies for profit. Hawkins spoke to Stewart about the colorization while the latter was still alive (he died in 1997). During another interview, Hawkins recalled that Stewart had felt the colorized movies looked "like Walt Disney threw up on it," a belief Hawkins agreed with at the time.
But the technology for colorizing movies has made great strides in the past few decades, so Hawkins said he is pleased with Paramount's decision to release the movie in both black-and-white and colorized for its 70th anniversary edition.
He was surprised that the colorization team figured out details such as the exact colors of his outfit and how to recreate the color of his hair.
"There's very few colored pictures of us from that era, but [the Paramount team] found them all and tried to match things knowing what colors were popular in the 40s," explained Hawkins. "And they just did an impeccable job, because today, a lot of the kids do not like to watch black-and-white. So to bring that message to another generation, [Paramount] had it colorized so that the message could live on."
"I always said to Jimmy Stewart, I think that the message of the movie is bigger than [anything]," Hawkins continued. "I don't care if they polka-dotted it to get somebody to watch it, [the message is] the important thing. That's more important than anything."
Before You Go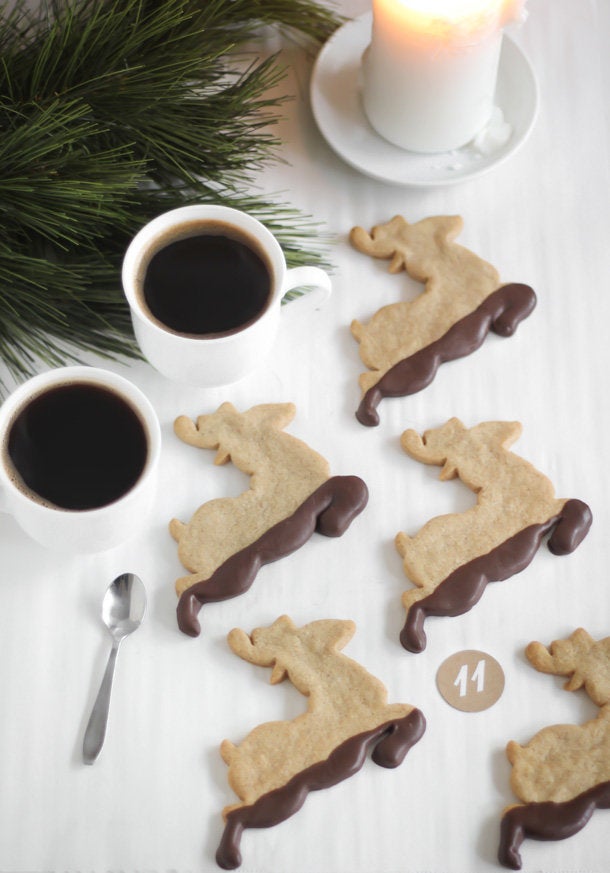 Cute Christmas Cookies
Popular in the Community