Paul Levin is a man who is in love with live music. He has successfully taken his passion for live music and turned it into a successful career as a music festival promoter. His events include the magical Suwannee Hulaween, Bear Creek Music & Art Festival and Purple Hatter's Ball, all at Spirit of the Suwannee Music Park. Even if you aren't obsessed with live music like I am you will find inspiration in Paul's words. Paul proves that you can do what you love and are passionate about AND make money doing it which is why I felt called to interview him. So I did!
Taraleigh: What's your big why for doing what you do?
Paul: I have always loved hospitality and bringing folks together for an unforgettable experience. Early on, while seeing many Grateful Dead concerts, I learned a lot about community, about being a part of a community and doing your part to contribute something worthwhile. I found along the way that my way and my why was to bring folks together for music, art, and food and hopefully give them a soul nurturing experience.
Taraleigh: I feel ya. The live music scene is about so much more than just the music. It changes lives. What role does music play in your life?
Paul: After my family and friends, music is pretty much at the top of the list of most important things in my life. I start my day listening to music, and I usually end my day listening to it. My vacations and work revolve around music. As I grew up, I never went to bars or dance clubs. I've always spent my money on live music. I can't imagine a life without it. I wake up every morning thinking about music and new events.


Taraleigh: Me too! I would have answered that question the exact same way. What's a big obstacle you've faced in your life and how did you overcome it?
Paul: I think my biggest obstacle in my life has been my ego and self-confidence. I would not necessarily suggest to anyone to take the path I chose. After working as a busboy and waiter for all of the three years, I was sure I was ready to open a restaurant in Aspen, Colorado called The Howling Wolf. I was arrogant enough to believe we could also promote live music, despite my only experience in that having been organizing a couple of concerts at college through the Greek system. I learned by trial and error, and my lack of experience led to some big, costly mistakes. I think one of my best qualities is persistence, and I was able to overcome mistakes by simply learning from them and staying the course. I never got down on myself, I have a loving supportive family and I've hopefully matured a little.
Taraleigh: I believe there are no mistakes. Everything is a learning experience. It sounds like you learned a lot and brought all of that knowledge into the magic you create today. I'm grateful for all of your "mistakes!" What are YOU grateful for in your life right now?
Paul: I lost my dad recently, so I am finding myself really thankful for my family and friends. I am grateful for good health. I am truly thankful for those that have helped make my dreams come true- my partners Michael Berg and Leif Moravy in Suwannee Hulaween, Lyle Williams, James Cornett, and everyone that supports our events.
Taraleigh: I'm sorry for your loss. Friends, family and music are where it's at! I'm grateful you have so much to be grateful for. What are you looking forward to next?
Paul: Fall season at Suwannee is magical. We have Suwannee Hulaween and Bear Creek coming up in the next three weeks. I get to see hundreds of friends in a dreamlike environment with the world's best music. Doesn't get much better than that for me. Then it is on to Jam Cruise, Purple Hatter's Ball, Suwannee Springfest and so much more. I think 2015 is going to be the best yet at The Spirit of the Suwannee Music Park. The future is incredibly bright, I think.
Taraleigh: Yes! Your future's so bright, you've gotta wear shades. Is there anything else you'd like to share with readers?
Paul: I'd just like folks to know that, as a promoter, I take my role very seriously. I understand that when a person drops $200 on a music festival ticket, that they are placing an enormous amount of trust in you with the purchase. The music fans expectation is to have a potentially life changing experience. Music festivals mean so much to people because they are a chance to get away from their everyday life and to experience love, community, and kindness in ways that you don't see everyday. It is a way to rediscover humanity in some ways and a chance to recharge your batteries. A good music festival can make someone's year better. Fans come with huge expectations and if we mess up their experience, the disappointment is far greater than if we over-cook someone's hamburger. I am incredibly thankful for my job and I work day and night to make the fans dreams come true.
Taraleigh: You are a part of something so much bigger than just the music. It's so obvious that you are living your soul's purpose. Keep on rockin' lives!
Check out the band Lettuce doing their thing at Paul's event Bear Creek.
The awesome in me sees and bows to the awesome in you,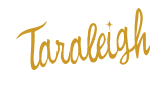 Taraleigh Weathers guides people who are in love with live music to merge their "festival-selves" with their "real life-selves" so they can stop feeling like they're living a double life. She is also a published best selling author and retreat and event producer. Basically she loves rocking people's lives!
How to Become a Joy Addict: The 12 Step Program is Taraleigh's next highly anticipated book and is slated for release early 2015. In the meantime you can enjoy reading Taraleigh's words right here in The Huffington Post, MindBodyGreen and on her blog taraleighlovesyou.com.
Want Taraleigh's guidance? You're in luck! Get your own FREE all-access pass to a fun & abundant life>>> here
REAL LIFE. REAL NEWS. REAL VOICES.
Help us tell more of the stories that matter from voices that too often remain unheard.