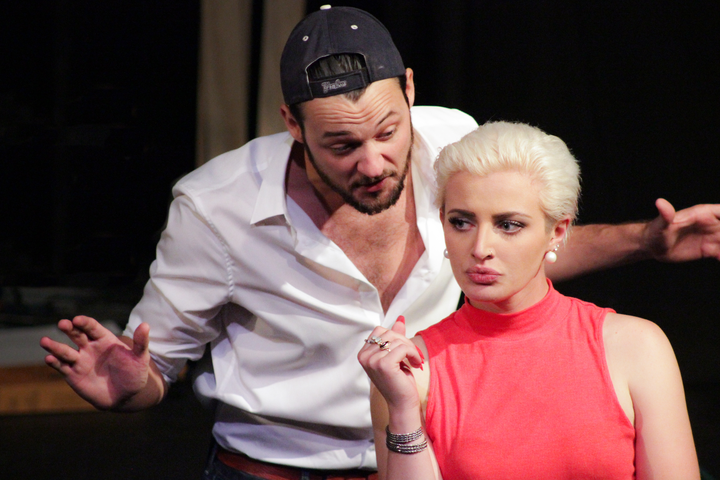 The "magic" of theatre can manifest itself in many ways. That's what makes the experience so exciting.
Sometimes a terrible dress rehearsal one night leads to the perfect opening night the next. Or perhaps an actor suddenly remembers his lines just as he goes onstage and magical forces are credited. Theatre folk are a superstitious lot. They love the unexplained, those moments that make the art of live performance an adventure night after night. They say things like "break a leg" instead of good luck and refuse to utter certain words (or a certain Shakespearean character's name, or whistle backstage because it is bad luck). Maybe that's why so many of the best and most successful playwrights are inspired by the oddities they encounter in the theatre world.
So what if you were working on a play and a character that is never actually seen, but referenced in passing, suddenly comes to life? That's the premise of "It's All About Lorrie," a new play by veteran playwright, Joe Krawczyk that recently swept 4 award categories at one of the fastest growing theatre festivals in the country, The Thespis Theater Festival in New York City.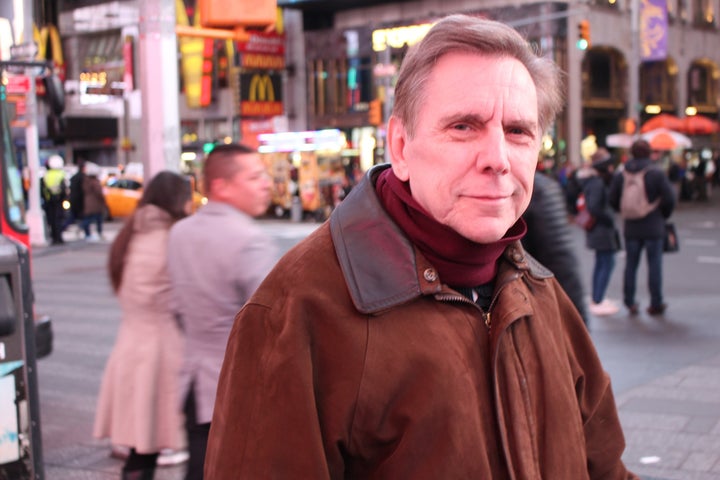 The story, which is seemingly about a magical event (but really more about the power of feminism and the beauty of confident women who insist on being seen and heard), knocks it out of the park as one of the funniest festival plays I've ever seen. Even more magical is how it got this far. Although the moment I reviewed this play I knew it was a winner.
So what exactly happened? The playwright, award-winning Joe Krawczyk, " describes it this way: "I wrote the first scene as an exercise (Say I love you without using the words) two years ago in a play development program with five other playwrights at the Horse Trade Group, an Off Off Broadway play group in the East Village. The exercise later evolved into a ten-minute play, which was produced at John Chatterton's Short Play Lab, where it won as the Best Ten-Minute play. Later, It was produced at Thespian Productions Fall Festival. Then, I said to myself what if this character, Lorrie, who is only referenced in the ten-minute play actually comes to life and wants to play the part of Lorrie. She imposes her will with a new draft of the script in hand, throwing everything into chaos. How do the other characters deal with her? So, there is a thin line between reality and fantasy, which Lorrie erases."
Hardly pure magic. But it was definitely evidence that sometimes things take the perfect track and that timing is everything!
Director Kimille Howard (Winner - Best Director) certainly was another fortunate and perfect piece of the puzzle for Mr. Krawczyk.
"I first encountered Lorrie by directing a short in a festival that turned out to be the first scene in the full length script," says Ms. Howard. "Joe, the playwright, happened to attend a performance, and I guess he must have liked what I did with the first scene." He told me it was actually from a full length and asked me to direct a staged reading of the whole script. That was quite an adventure! From then on, Joe has been working towards a full production of the play, and I was delighted to work with him again and help Lorrie come to life on stage."
The latest result was that in a field of 70-plus productions at the Thespis festival, "It's All About Lorrie" swept most of the categories ("Best Play," "Best Director," "Best Actress, and "Best Actor"). The secret behind the "magic" seems to be extreme preparation and tremendous hard work. And, of course, great talent.
Asked why he thinks they won so many awards, Mr. Krawczyk credits "A great director, a hard-working cast, and 100-hours of rehearsal time over the course of one month, six days a week, four hours a day and five hours on Sundays. The actors were all off book two weeks before opening. I never had that happen before in any of my productions. Usually, there's always one actor that isn't off book until the first performance. These actors were so thoroughly rehearsed that they could now work on developing more nuance to their characters. More than that, all of the actors were very, very supportive of each other. I couldn't have asked for a better cast of actors."
"It was amazing!" says Ms. Howard about her win as Best Director. "Very unexpected. I didn't care about myself so much, I just wanted my actors to be celebrated. They worked so hard, sacrificed a lot to rehearse, and gave so much to make this production happen. It was the biggest boon a director could be given to have such a dedicated ensemble, so I wanted them to be celebrated. I'm just truly honored to have worked with an amazing group of talented artists who are also good friends. That's when the best art happens (usually). So I was surprised and not surprised because they deserve all the awards in my mind. I'm gratified to have been awarded as well."
The cast included Logan Curran (nominated) as Tommy, Akira Fukui (Winner - Best Actor) as "Mark/Jeremy," Katherine Guanche as Heather/Kate, Khalilah Smith as Jessica, and Molly Esther Wilson (Best Actress) as Lorrie.
"I just hope the play continues to grow and be seen by more people, ideally with the original team in tow. I hope the awards open a lot more doors for myself, my actors, and Joe in terms of opportunities," says Ms. Howard.
And as if by magic (although we now know better), the production will enjoy a new run (with the original creative team and cast) in January at the American Theatre of Actors. After that, all eyes are set on an Off Broadway run in 2017, also with the full award-winning team in tow.
"It's All About Lorrie" proves that while theatre can indeed inspire the imagination in magical ways, at the end it's luck, dedication and hard work that still make for the greatest ingredients of success!
Dates at ATA are January 25th - February 5. American Theatre of Actors (ATA) at the John Cullum Theater, 314 West 54th Street, New York , New York 10019-3562 Between 8th & 9th Ave.
To purchase your tickets now, please visit Smartix by CLICKING HERE
To view or donate to the Indiegogo Campaign, please CLICK HERE
Support HuffPost
The Stakes Have Never Been Higher
Related
Popular in the Community