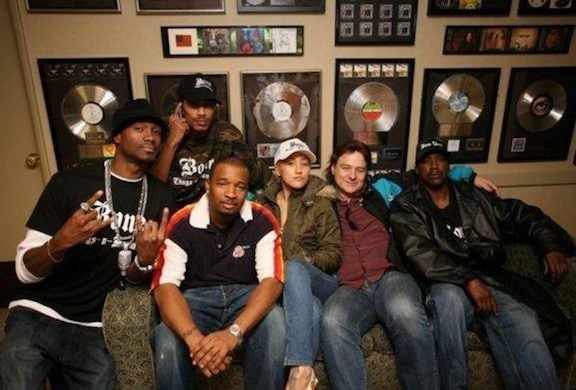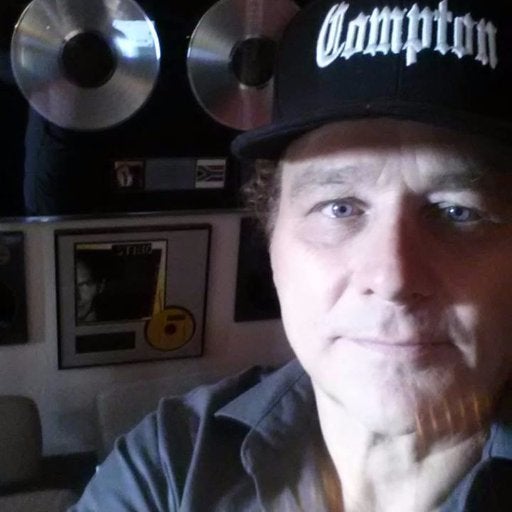 The most celebrated album release of the summer, the 50th anniversary of Sgt. Pepper's Lonely Hearts Club Band, featured a brand new stereo mix of the original album, superbly crafted by producer Giles Martin. It showcases the same iconic music but in the new mix, everything seems clearer — the legendary vocals are brighter, Lennon and Harrison's guitars and McCartney's bass feels more alive, and Starr's drums are more central.
David "Rain" Banta, a multi-platinum, Billboard #1 charting producer/mixer/pianist, suggests, "Put your headphones on, and you can feel the brilliance and clarity. On this release, it really is all in the mix."
A recording engineer/mixer is like the camera operator/lighting guy or editor on a movie. No one really sees them but they bring the writer/director/actors' story to life. In both music and film, they're an often-overlooked but key ingredient — the technician who actually adds to the creative process, and plays a vital role in the finished product.
The mix makes Sgt. Pepper's come alive again. And, even Jay-Z's most recent 4:44 album, which many call his most personal recording, is supported by a wonderful mix that makes it feel warm, like you're listening in on an innermost musical dialog.
When it comes to mixing and mastering in music or editing in film, getting proper credits is most essential to future business. So, all props to the backroom people, and give credit where credit is due, right?!
For over 20 years, Banta has been one of those backroom creative technicians who has mastered and mixed platinum and gold hits and worked with legendary artists like Bone Thugs-n-Harmony, members of N.W.A., Tupac and Coolio, Michael Jackson and Sting, and also for U.K.'s Take That.
So, imagine if you will this scenario — where you record, assemble, mix and edit a single ("Sure") that goes #1 all over the world, and you get no credit for it.
Take That, the U.K. pop band that was founded in 1990 have sold 45 million records worldwide. In the mid-90s, at the height of their success, they were prepping their third studio album and wanted a more American sounding single for the US release of Nobody Else. [Clive Davis eventually released the single and album on Arista Records in America.]
So they reached out to Coolio's producer Bryan "Wino" Dobbs, and sent him a "slowed down acapella stereo mix, a mix of vocals only," asking him to do a "street" mix for the single "Sure."
Wino remembered Banta from legendary Echo Sound Studios, nicknaming him "Bill" because he looked like actor Bill Murray. Banta was an expert at working on ADAT digital tape machines, so Wino hired him to engineer and mix the single.
Tupac once explained to me that a street mix is about making rappers sound like they're out in the street performing, paying their dues. Take That's management wanted our street sound. So, we took their stereo vocals and Bryan made all brand new music for it, using his MPC drum machine, his SP1200 and DX7 keyboards. We recorded all the music to tape tracked out separately, then I synced up the vocals. After the intro it's 100 percent original music. I was a young, broke engineer and happy to make $170 and help make a great street, 'dry R&B' mix version of 'Sure'.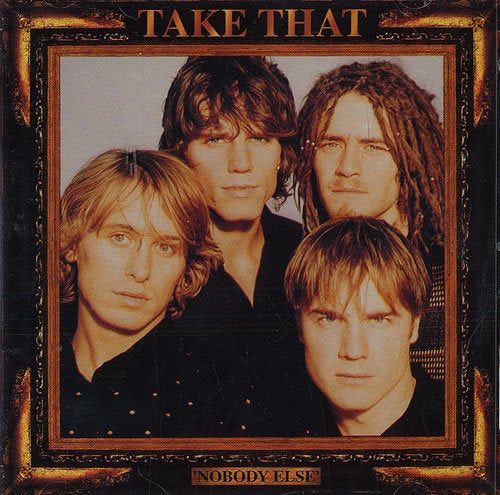 Take That's single "Sure" was released in late 1994 and entered the U.K radio charts at #1. Nobody Else was released in the UK in May 1995 and in North America in August 1995. Dobbs and Banta's version of "Sure" appeared on the US CD and although they weren't credited for it, because the overall record didn't go gold in America, they let it pass.
But in 2011, Banta recalls:
I was looking for music videos for some of the big records I worked on in the 90s to promote myself to big artists. I found 'Sure' and I was curious to hear the big hit, faster version. There was this long three-minute skit and I couldn't believe it when our single's music started playing. My first thought was 'I can't believe they made this elaborate video for our little mix.' Then, I discovered our mix was actually the lead track on the Nobody Else UK release and also on Take That's Greatest Hits and later on The Ultimate Collection. Also, our version charted #1 on the radio in four countries, and the albums were the number one selling albums in eight countries. Unfortunately, this isn't uncommon. My friends DJ DreGhost, who produced Bone Thugs-n-Harmony's biggest hit 'Crossroads,' never got credited and, Louis Metoyer played guitar on 33 million records sold, including Macy Gray's Grammy nominated hit 'I Try,' and didn't get credit for half of those.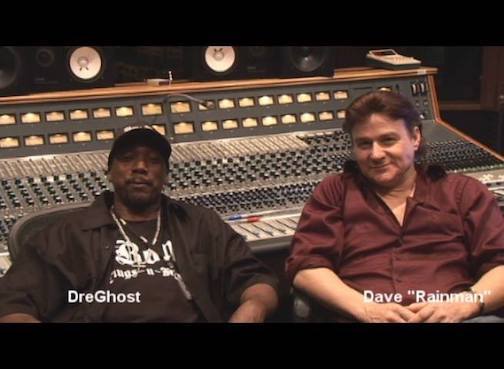 Banta reached out to the record's credited engineer Paul Wright and received a nice letter back saying unfortunately he had nothing to do with the credits, wishing David luck getting his awards. Banta also reached out to co-producers (Brothers in Rhythm), members of the group (Gary Barlow, Mark Owen, Howard Donald and Robbie Williams) and others involved in Nobody Else, but has been unsuccessful so far, adding:
I always thought the reason we didn't get credit was an oversight because they added our version last minute and the covers were already made. Not sure if that's true just because it happened so quickly. The fact that people did or didn't run with a credit that they didn't fully earn is on them not us. At this point, I'd be happy with Billboard Magazine giving us credit for our work and also getting our certified platinum plaques. That would make it right.
To which, Dobbs adds, "The credit and acknowledgement is always good."
So, we'll say it here: "Sure" — music produced by Bryan Dobbs, vocals produced by Gary Barlow and the Brothers in Rhythm, engineered and final mix by David "Rain" Banta.
Calling all HuffPost superfans!
Sign up for membership to become a founding member and help shape HuffPost's next chapter
This post was published on the now-closed HuffPost Contributor platform. Contributors control their own work and posted freely to our site. If you need to flag this entry as abusive,
send us an email
.