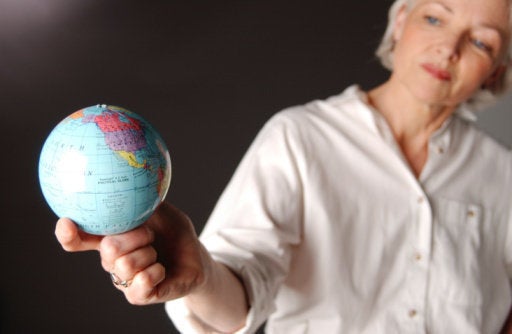 I told her I was furious.
All week long I've been telling everyone within earshot that I'm sick and tired of depressing, demoralizing stories about the baby boomers. First we were going to swamp the health care system. Then, set off the so-called pension bomb. Now we're going to be littering the streets as bag ladies.
The article is a narrow and sensationalized view of what's going on with my generation. Yes, some people over 50 are struggling, and I'll be writing about them in context. But that's not the whole picture, not by a long shot.
I've been tracking something that's just beginning to take shape. Millions of boomers are feeling at the top of their game -- more alive, more skilled and more resourceful than ever. We've faced challenges and met them. And now we're ready for something new.
Loyal readers will know I'm working on a new book about meaningful work after 50, due in January. I wasn't planning on writing about it yet, but this inflammatory New York Times article has forced my hand.
So, I've decided to start sharing stories of people who are what I call "ripe."
And, yes, "RIPE" is the title of my new book. More next Saturday. Stay tuned.
New Radical update. The Myelin Repair Foundation (MRF) is hosting Breakthroughs to Cures, an online crowd sourcing event.
What if you could remove any obstacle, collaborate with anyone, or had any resource you needed? What could you accomplish? On October 7, 2010, beginning at 9 a.m., the MRF is hosting the first 24-hour online idea sourcing for the best ways to break down barriers that are slowing the pace of medical research and drug development. Don't miss this opportunity to engage with big thinkers inside and outside the medical research enterprise in a guided conversation designed to capture the most innovative ideas for getting treatments and cures to patients faster.
Breakthroughs to Cures is not a conference -- it is a no-cost, real-time, online event that allows participants to share their ideas with others in a game-style format. Because you can log on and off at your convenience, you can weigh in for a few minutes with your best ideas or you can watch as your and others' ideas are expanded on and refined by the entire community of participants. The unique game-style forum, developed by the Institute for the Future, has been successfully implemented by a number of professional and corporate organizations to identify strategic solutions to their most pressing problems.

A summary of the best ideas gleaned from Breakthroughs to Cures will be publicly available. Breakthroughs to Cures has been made possible by funding from the Robert Wood Johnson Foundation Pioneer Portfolio.
Related