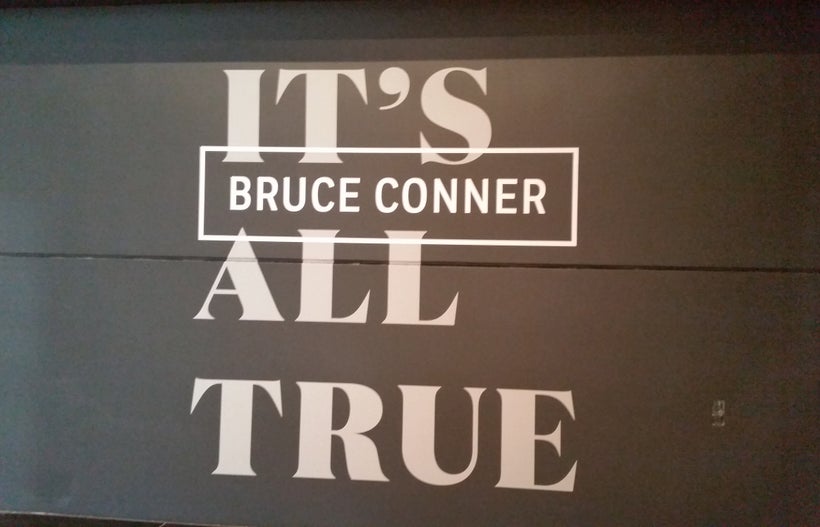 The tagline to the current Bruce Conner exhibit at the San Francisco Museum of Modern Art describes the legendary local artist as "Realist. Surrealist. Hippie. Punk." That falls somewhat short. Conner (1933–2008), a promethean creator, was all of these things and more. One might also add conceptualist, minimalist, and perhaps even satirist. And for good measure let's add Bay Area funk artist, and even postmodernist.
As a prolific artist who worked successfully in different media—including painting, photography, assemblage, collage, text, film and performance, Conner was never easily labeled, nor easily packaged. Appropriately, "Bruce Conner: It's All True," a discursive retrospective exhibit, offers a lot of a little bit of everything.
In a letter written to a friend in 2000, Conner stated "I am an artist, an anti-artist," adding that he and his work were also difficult and forthright, paranoiac and courteous, spiritual and profane. Conner also claimed to be a feminist, as well as a profound misogynist. Like Walt Whitman, he contained multitudes. What made Conner a true artist, even a great artist, was that he wasn't afraid to go there.
In that same letter, Conner wrote, "My work is described as beautiful, horrible, hogwash, genius, maundering, precise, quaint, avant-garde, historical, hackneyed, masterful, trivial, intense, mystical, virtuosic, bewildering, absorbing, concise, absurd, amusing, innovative, nostalgic, contemporary, iconoclastic, sophisticated, trash, masterpieces, etc.," adding "It's all true." Hence the title to this big, ambitious retrospective.
Just about anyone and anything might have inspired Conner. Here and there are suggestions of Max Ernst and Man Ray, Dada hi-jinx, Marcel Duchamp, abstract expressionism, Nouveau realism, and even Yves Klein (the latter pointed out by the noted art historian Sidra Stich). Conner obliquely appropriated imagery and themes from pulp and pop culture, as with "Homage to Mae West" (1961) and "Homage to Jean Harlow" (1963). He also based works on now little remembered people and events, like "CHILD" (1959), a famously disturbing wax work assemblage created in response to the capital punishment of Caryl Chessman.
Conner was an artist both of and ahead of his time. However, he wasn't an artist who somehow exemplified the zeitgeist of the post WWII era. Rather, Conner was in opposition. He was a resistance fighter, offering aesthetic, cultural and even political resistance to forces which dominated the decades in which he was most active as an artist, starting in the late 1950s through to his death in 2008. (But if "opposition" was the tenor of the times, then Conner was an artist of the zeitgeist.)
In 1967, Conner quit the art world. Instead of exhibiting his work in galleries and museums, he pursued his activities in other spheres. He launched an unconventional campaign for a seat on San Francisco's Board of Supervisors (he didn't win but did receive 5,500 votes), and participated in psychedelic light shows with the likes of the Doors and the Steve Miller Blues Band at San Francisco's Avalon Ballroom.
The works that punctuate this digressive retrospective and which hold it all together are Conner's film works. His avant-garde / experimental / non-narrative film work remains profoundly influential. Some credit Conner as a major influence on MTV-style music videos, a few of which he collaborated on with the likes of David Byrne, Brian Eno, and Devo. In 1991, his 16mm short "A Movie" (1958), was selected for preservation by the United States National Film Registry at the Library of Congress.
Projections of Conners' short 16mm and 35mm films, such as "Report" (1963-1967) and "Crossroads" (1976), are each startling and not to be missed, especially the jarring and erotic "Breakaway" (1966). The latter is so fine. [Not included in this exhibit is Conner's most notorious film, "Marilyn Times Five" (1973), which makes use of a late 1940's porno loop featuring a Marilyn Monroe look-alike.]
The variety of work on display in "Bruce Conner: It's All True" is mind-bending. It ranges from the untitled works in the "Mandala Series," each a meticulously detailed felt-tip pen on paper abstract drawing—to the simple brilliance of an iconic piece like "Bombhead" (1989), a collage of found illustration and photocopy depicting the head-and-shoulders portrait of a man (likely Conner) whose head has been replaced by the cloud of an atomic explosion.
Conner's collages and his ink-blot drawings have their own convulsive and sublime beauty, but for some may be an acquired taste. Another idiosyncratic series of works are his photograms, life-size photographs (gelatin silver prints) with titles like "Blessing Angel" (1975), "Sound of One Hand Angel" (1974), and "Starfinger Angel" (1975). They are among the simplest works on display, and also among the most profound. And beautiful.
The accompanying catalogue, published by SFMOMA in association with University of California Press, is a must. If you find "Bruce Conner: It's All True" a little bewildering, or if you absolutely love it, this fully illustrated and heavily annotated and beautifully printed book offers the chance to sit down and spend more time with the artist's eclectic body of work. Contributors include the exhibition curators and conservators as well as well as luminaries like Stan Brakhage, David Byrne, Greil Marcus, Michael McClure, and others. As an artifact of the exhibit, Bruce Conner: It's All True it is a remarkable achievement in its own right, and one of the more significant monographs in the last few years.
Organized by SFMOMA, "Bruce Conner: It's All True" brings together more than 300 objects in what is considered the first comprehensive retrospective of this seminal American artist. "Bruce Conner: It's All True" remains on view through January 22, 2017.
Thomas Gladysz is a San Francisco arts and entertainment writer, and the founding director of the Louise Brooks Society, an online archive devoted to the silent film star. In 2006, Gladysz introduced Bruce Conner before a sold-out crowd at the Castro Theater, where Conner spoke of Brooks and his near encounter with the legendary actress in their shared hometown of Wichita, Kansas. A longtime art critic, Gladysz has been contributing to the Huffington Post since 2010.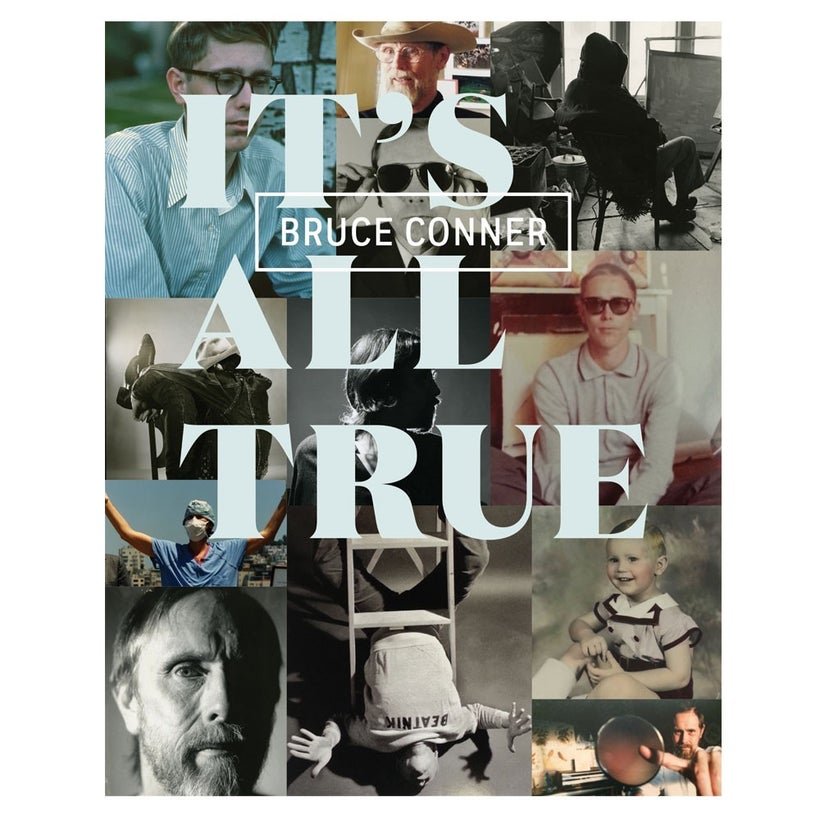 REAL LIFE. REAL NEWS. REAL VOICES.
Help us tell more of the stories that matter from voices that too often remain unheard.
This post was published on the now-closed HuffPost Contributor platform. Contributors control their own work and posted freely to our site. If you need to flag this entry as abusive,
send us an email
.