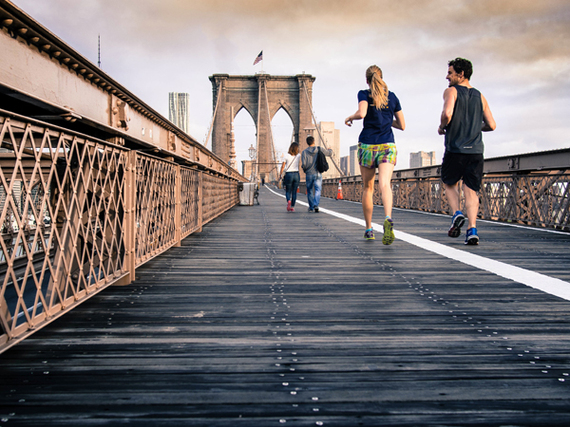 Recently I was listening to one of my favorite podcasts: The Tim Ferriss Show, he referenced a short essay called "It's Always Your Fault" written by his guest David Heinemeier Hansson. The essay refers to business systems and the question it asks is "How are you complicit in creating the conditions you say you don't want?". It talks about being accountable, about situations being a feedback loop and that you can take action and have the control to change.
As a fitness instructor, I immediately thought of how this relates to health and fitness. Our daily actions have consequences that affect our physical and emotional well-being and can lead us to a condition we don't want. Inactivity and unhealthy eating habits can lead us to being out of shape, overweight, lethargic and unmotivated - or to more serious health issues.
There are many reasons we may not take care of ourselves; life gets busy, we don't know where to start, it's overwhelming, we never got into the habit in the first place, ignorance, etc. Most people are disconnected from the their bodies and don't stop to realize how they feel.
Unhealthy habits become a feedback loop; lack of sleep can increase sugar or caffeine consumption to gain energy, lack of exercise causes fatigue so we're too tired to workout, and so on. And then we tend to shirk responsibility for our actions and blame external factors.
The fact is we have the control to change and take action. So ask yourself: Are you in a condition you don't want to be in? If the answer is yes, then consider:
"How am I complicit in creating the condition I say I don't want?"
Realize that you have the control to change and take action!
Alejandra Aguirre is better known as Ali. She's been teaching fitness for over 30 years. She loves to inspire people to be fit, healthy and happy. Learn more about her at www.fitnessali.com. For regular inspiration follow her on Instagram and Twitter @fitnessali
Support HuffPost
A No-B.S. Guide To Life
Related
Popular in the Community