Philadelphia is one of the best museum capitals in the world and yet, the City of Brotherly Love gets a bad rap. Hey, even the Pope thinks it's a cool city as he brings millions of people to Philly!
If you want to get a sense of the dynamic events going on in Philly, from urban canoeing at Spruce Street Harbor to world-class exhibits at the dozens of museums, go to Visit Philly. Here are a few of my all-time favorites: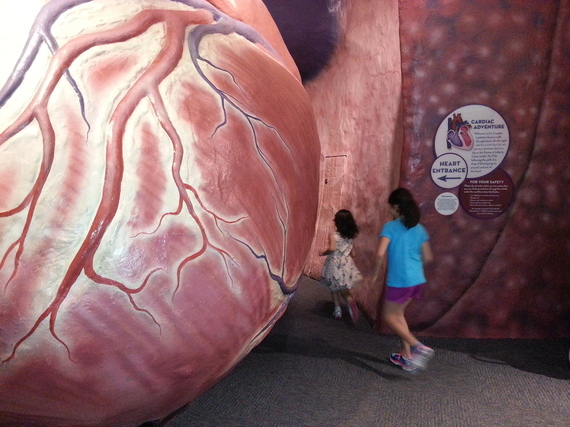 Franklin Institute: The Giant Heart never gets old. Running up through ventricles, down the stairs to the left chamber is so much fun that my kids felt compelled to explore the heart several times. Every now and then, the boom from the manmade storm from the Electricity exhibit reverberated through the museum floors. The Skybike with its gravity-defying cycling antics across the ceiling of the Franklin Institute is always good fun, a familiar sight when visitors look above their heads.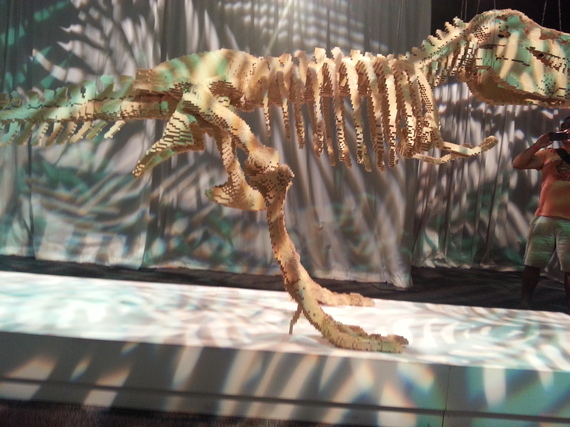 One of the coolest exhibits to ever visit a science museum is the world's largest Lego exhibit, called Art of the Brick. It's not something I expected. I expected to see lifesize Lego Friends' houses. Instead, I was flabbergasted at the art -- real art -- that could be created from Legos. Who would have thought that bricks all meticulously stacked together could create an almost holographic image of the mysterious Mona Lisa, an enormous Easter Island statue, hanging stained glass window, a 20-foot-long dinosaur and a woman's red dress? The creator of the exhibit Nathan Sawaya was a miserable corporate attorney who built LEGOS after work to release his frustrations through his artistic creations. Eventually, he made the transformation of quitting his job as a lawyer and becoming a full-time artist. As a former mechanical engineer turned writer, I can emphasize with his sculptures where he is ripping out his own guts because that's what you feel like doing when you're not doing something you love. As a celebrated professional artist, I can imagine the glee and elation that he gets to call his own shots and have his work shown all over the world to people who appreciate what he spews forth from his own imagination. For more information, go to Franklin Institute.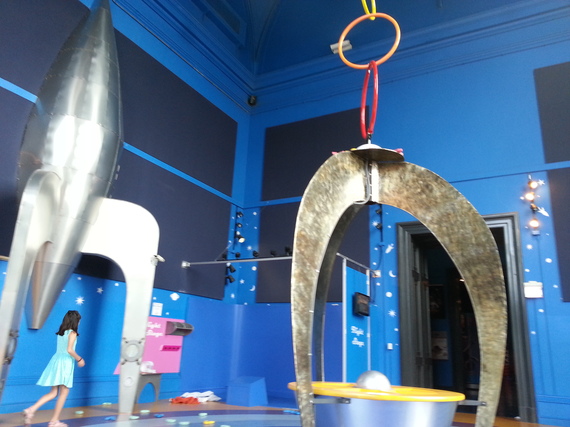 Please Touch Museum: In the biggest hands-on experience for Montessori learning, the Please Touch Museum is a relaxed, expansive museum that ahem ... pleases children and adults with a range of interests. From model trains to a working historic carousel. From wondrous, mysterious Alice in Wonderland mazes to grocery shopping with fake starfruit and beloved local snack food Tastykakes. (Why do my kids prefer fake grocery shopping to the real thing?!!) Launching giant foam rockets into space in a three-story room is brilliant. The pediatric unit where you can have your baby doll patient undergo a MRI is a fantastic way for kids to be in control of the hospital experience. There really is no shortage of "learning-through-play" displays.
An extra bonus is when I walked into the Please Touch Museum store with my kids, we came across the book I wrote about the museum, titled, "All Grown Up." It's everything you want to know about the ethos and exhibits at the Please Touch Museum, as well as the history of the majestic Memorial Hall where the museum resides and housed the first World Expo held in America in 1876. Double bonus: Seeing photos of my now 10-year-old daughter in the book when she was just a toddler. Triple bonus: My 5-year-old daughter exclaimed: "Mommy, you didn't tell me you made the museum." No, not quite but maybe she'll be impressed enough next time to listen to me when I tell her to do something and she regards me like I'm a total idiot.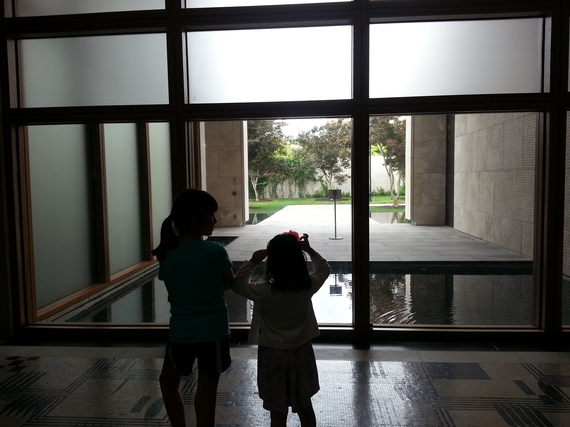 Barnes Foundation: When the Barnes Foundation used to be located in a leafy suburb outside Philadelphia with hard-to-come-by appointment times, it was a major logistical challenge to coordinate a trip that took months in advanced planning to see one of the greatest collections of Impressionism and Post-Impressionist works outside Europe. Renoirs, Picassos, Van Gogh, Matisse -- there's no denying Dr. Albert C. Barnes had quite the eye when he went on a shopping spree in France. He also collected African sculpture and Native American textiles. Believing in his own quirky, unconventional sensibilities, he displayed artworks from mixed genres and eras alongside one another in a way that made sense for him (and for me for that matter). A confident curator, his tastes were not bad for a man who made his money from an antiseptic silver compound called Argyrol. After decades of wrangling with his will, the Foundation was finally able to move to its Center City location in 2012. For the first time, I could walk right in from Center City to take my girls to see more than 100 Renoirs in a peaceful setting right in the middle of the city. After taking them to Paris and Amsterdam, I hope it dawns on my girls that these European artists are honored all over the world. Dr. Barnes wanted people from all walks of life to appreciate the collection he amassed. The way to do it was to move it to a place where more people could get to and view. For more information, go to Barnes Foundation.