I don't believe that the notion of giving in to one's needs is appreciated in our society's rush to do everything bigger, better, faster. Scheduling time for oneself is not only a fulfilling concept to me personally, but I believe it should be viewed as a measure of one's success.
I am altering my focus to take everything into consideration so that time no longer takes a toll on me. I've started to form the foundation for how to break out of routine and make time work for me. Right now I'm thinking that carving out a day a month that revolves only around me is a perfect start. I don't think that it's a selfish attitude, rather, I believe that by taking better care of myself then

I am better able to enjoy and take care of my family 365 days of the year. My love for them doesn't waver, but being in better health year-round means that I have more energy to keep up with my two-year-old granddaughter as well. One day with her would run a millennial ragged -- trust me!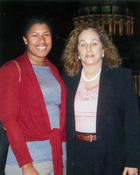 Did you catch the flu this year? If so, then you know what's on my mind. I don't believe I have ever been that sick in my entire life. Spending a great deal of time (two solid weeks) in bed with fever, near-constant coughing and antibiotics for good measure allows one's imagination to run wild. It also turns out to be the perfect opportunity to assess how one fell into this horrible condition in the first place.
Before the flu I thought I was taking care of myself in the best ways possible. I eat well, exercise at the gym, swim, practice yoga, get acupuncture as well as regular massages and treat myself as often as possible to the rituals of manicures, pedicures and hair blowouts (necessities, to my mind, if one owns their own business and hopes to stay well ahead of the pack). I thought I was doing enough; I guess I was wrong.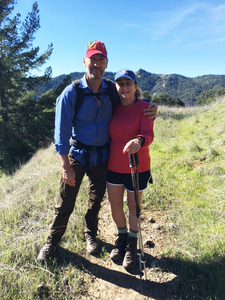 Welcome to How to Take Care of Oneself 101. I certainly felt like I took a giant step back when battling the flu, and needed to find my footing as far as matters of my health are concerned; baby steps were in order.
When one is incapacitated by the flu and one's stomping ground is limited to the square footage of one's bed, time takes on a warped perspective. Okay, I admit, I binge-watched programming on my iPhone, my cell phone became my best friend, and I got hooked on Oprah. Like Oprah I follow the Weight Watchers program, have seen many of their ultra-convincing commercials with Oprah as spokesperson, and rely on their methods for maintaining a healthy weight as I've struggled with my weight my entire life -- a near-constant struggle that I've written about in previous blog postings.
While listening to Oprah, really listening as I was in effect a captive audience of one, I heard her talk about "getting lost": Oprah explained that this is when one looks in the mirror and realizes that there is a disconnect -- one is no longer connected to oneself. I needed to connect with myself so that I was doing the right things at the right time for myself, not just what had become routine, but being in sync with my mind and body so that I make adjustments on a day-to-day basis to achieve a better mind/body/health harmony.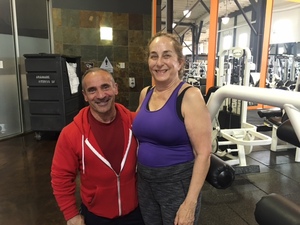 Maybe that means being fully aware of how I feel when I've returned home after attending a conference for days at a time and forego the gym and another excruciating workout. Maybe, instead, I opt for a long brisk walk in my San Francisco neighborhood or seek meditative time in my garden where an epiphany might unfold in any number of unplanned serene moments.
After all I have a lot on my mind with the success of my business always a primary focus in my life. The nagging pressure to define where I want to be in the next year, three years, ten years makes it tough to just relax. Time flies and relaxation, so I've heard, is not a natural human tendency. There are times that I need to be alone in my home just me and my thoughts. Be careful what you wish for as, surprisingly, I got just that when I caught the flu. But let's not diminish the value of alone time, either in sickness or in health.
Give yourself permission to take better care of yourself -- and check in and let me know how you are doing. Honestly, it's about time.