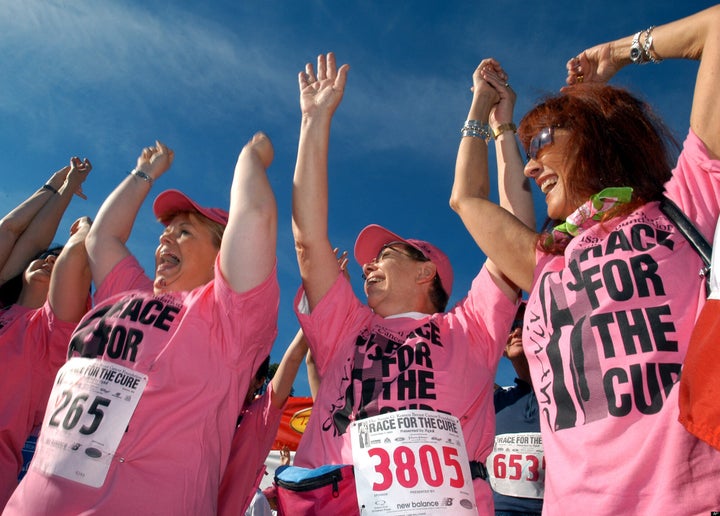 This week in California, we began a new and potentially historic effort to end cancer.
On Monday in Los Angeles, with the support of Mayor Antonio Villaraigosa, leading cancer researchers and organizations dedicated to finding a cure, we kicked off our California Cancer Research Act campaign.
The California Cancer Research Act will make California stronger by saving lives, stopping kids from smoking, and investing more money than any other state in the country to find solutions for cancer. The initiative, which would raise $780 million annually through a $1 per pack tax on cigarettes, would provide an ongoing source of funds to allow California's leading medical researchers to pursue new ways to detect, treat, prevent and cure cancer and other tobacco-related illnesses.
The money raised from tobacco sales would be administered by scientists, researchers and universities -- not by politicians.
We are honored to be co-chairing this campaign on behalf of all of the incredible people dedicated to ending cancer. The American Cancer Society. The American Lung Association. The American Heart Association. Stand Up to Cancer. We can go on and on.
We hate cancer. We have both been personally touched by the disease, as has everyone else in America, either directly or indirectly. It is estimated that more than 500,000 Americans will die of cancer this year. More than 1,500 people a day. Cancer is the leading cause of death worldwide and the second highest cause of death in the U.S., accounting for nearly one of every four lives lost.
The successful passage of the California Cancer Research Act would help reduce these numbers -- and make California stronger along the way. A report by Tobacco Free Kids estimates that this initiative will
save 104,000 lives.
stop 228,000 kids from smoking in the first place.
generate nearly600 million annually for cancer research.
create thousands of new jobs related to cancer research.
save billions of dollars in health care costs.
We are excited to see that California is already mobilizing to make history in the fight against cancer.
Institutions including schools in the UC system, Stanford, City of Hope and world-renowned Cedars-Sinai would benefit from millions of dollars in annual funding for cancer research -- and that is what is motivating people to get involved in supporting this measure.
We all know that as California goes, so goes the rest of the nation and that is what makes this initiative so important. If the people of California are successful in setting a new record for cancer research funding, it will only be a matter of time before the entire country makes fighting cancer a top priority.

Related
Popular in the Community