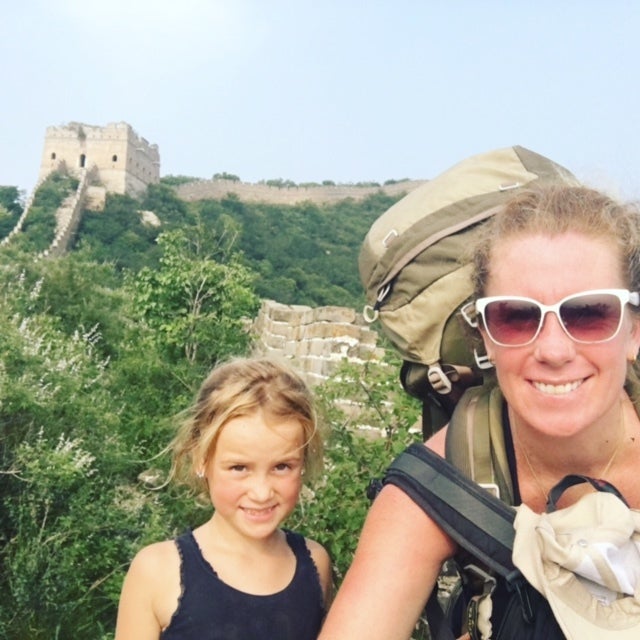 This time last year I was working long hours and barely seeing my 6-year-old daughter, Emmie. Right now we're sharing a watermelon juice in the Vietnamese town of Hoi An after playing on the beach, riding pushbikes through rice paddies and eating noodles from roadside stalls.
This is our latest stop on a magical year of traveling through Asia at a fraction of the cost of living at home.
We come from Sydney, Australia where, like in most big cities, it's expensive to live. A typical mortgage takes more than 35 percent of the average household income and the cost of transport, food and utilities can empty out the rest of the wallet or put families into deficit.
Working hard to create a great life and having enough time to enjoy it is often a struggle.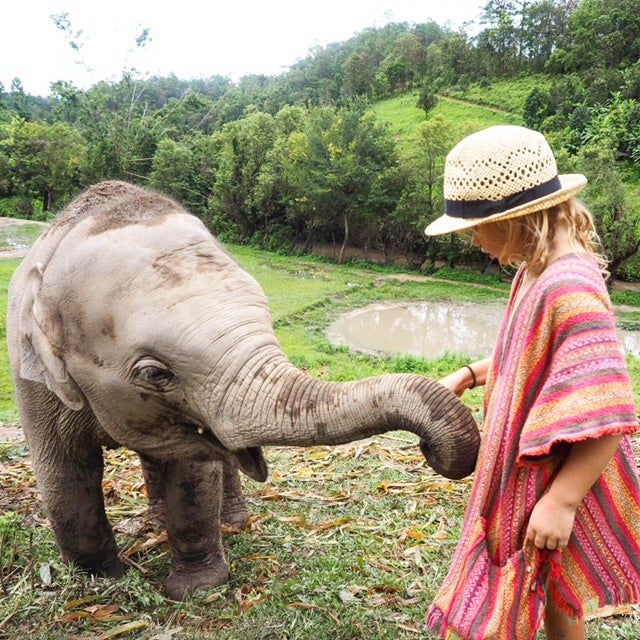 I compensated for my long hours in the office by taking Emmie overseas every few months, but it just wasn't enough. After a cheap holiday in Malaysian Borneo, I realized we could travel long-term in Asia for much less than it cost to live at home. And we would be together.
So I started planning, and planning turned into packing up the house, quitting my job and selling everything I could to build up our travel fund. I'd been saving for a new kitchen and I decided to use the money to pay for our trip ― making memories together was more important than being fancy.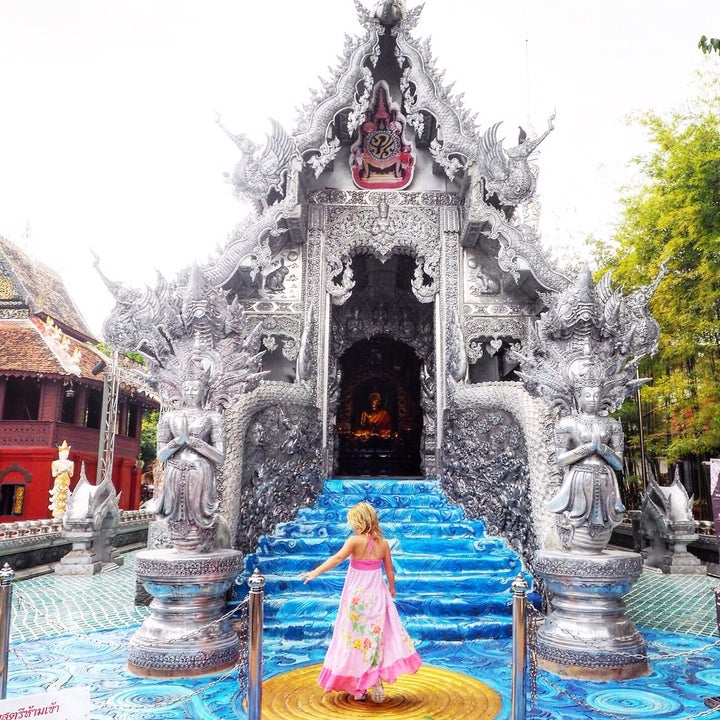 After buying insurance and flights, fixing up the house for rent and having a month off work before we left, I had $20,000 to pay for our travels for a year ― a fraction of what I was spending at home, but enough to support us in Asia.
While using savings and rental income to travel was key for us, many families earn money on the road to fund their adventures. Online businesses, travel blogging, freelancing or local work ― there are many ways to earn an income while traveling. These days, most accommodations have reliable and fast wi-fi to keep you connected, and you can buy a local SIM on arrival at each country for cheap phone and Internet.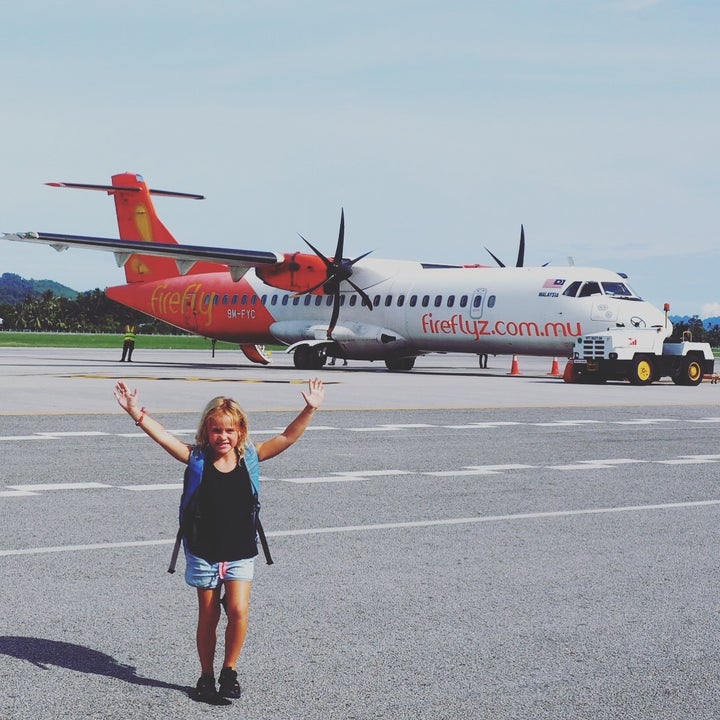 In the seven months since we left Australia, we've travelled to 11 countries with happy hearts and one backpack between us. We've camped on the Great Wall of China, cared for rescued elephants in Thailand, been up close with wild orangutans and befriended some of the Moken people in Malaysian Borneo, snorkeled with turtles in the Philippines and climbed mountains in Taiwan.
Emmie has played with local children on beaches, in lakes and waterfalls, shanty towns and outside temples, in rice paddies and dusty back streets.
Differences don't matter ― kids just love each other.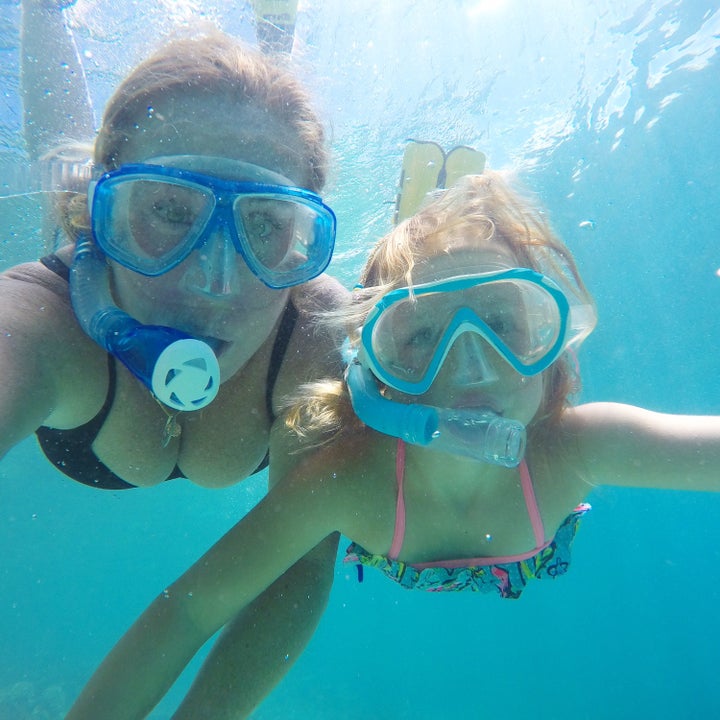 Most people are interested in the challenges we face, and to be honest they're the same ones we had at home ― making sure Emmie eats her meals and does her schoolwork, uses her manners and goes to sleep at a reasonable time. This is often difficult when we are sharing a room ― and a bed!
In Hoi An, we are staying in a double-sized room at a guesthouse with a swimming pool for 20 US dollars per night including breakfast. We are spending around $20 a day on food, transport (we mostly use a pushbike) and activities.
At home, this would just cover the train fare to work and a coffee, but here we are living well.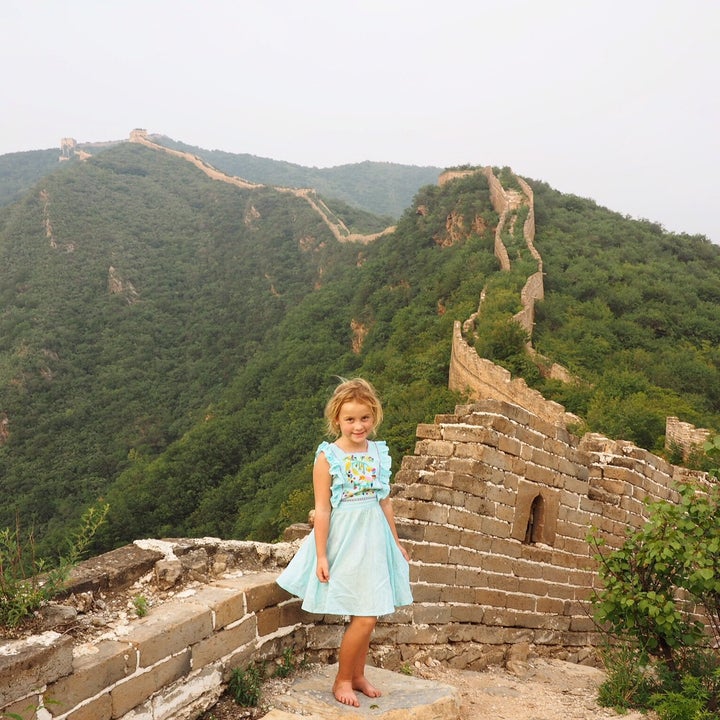 While we're in Hoi An, Emmie is spending a month at Green Shoots International School, which is her first step into formal education during our travels. It's small and laid-back, and kids from all over the world go barefoot and are exposed to the local culture and the British curriculum.
While this is an unexpected expense, it's one I'm willing to pay so she can make friends and have some structure, and so we can settle for a month before moving on again.
From here, we have more travels planned and a return to Hoi An is in the cards, but much of the beauty of long-term travel lies in its flexibility. We can come and go as we please, change our route or stay in one place for as long or as little as we like.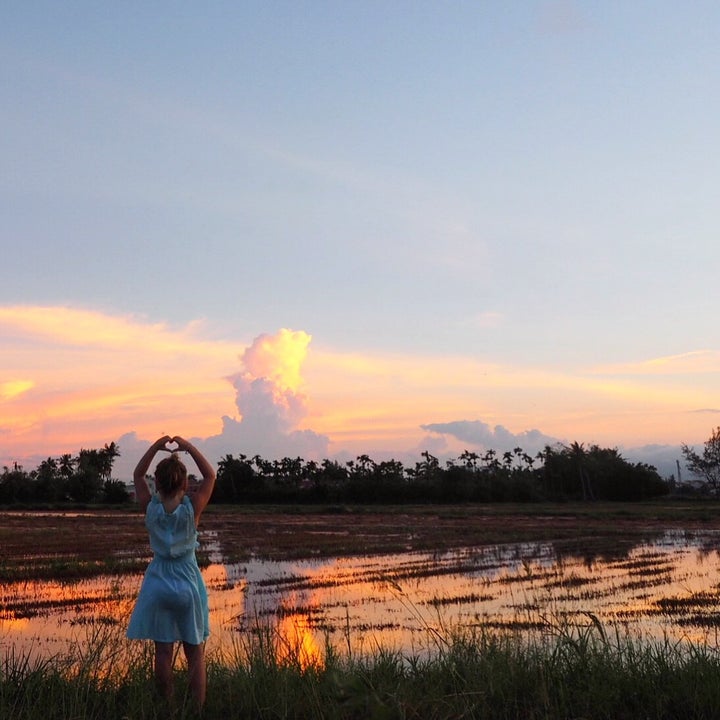 This unconventional life is full of adventure and has been the best decision I've made. If we can do it, anyone can. I hope to see you on the road.
Is long-term travel with kids for you? Here are some tips to get you started.
Save, save, save. Save every spare penny into an interest earning account.
Rent your home and car. You may even get some spending money.
Sell your stuff. Sell as much as you can online, at markets and to friends.
Research. Research where you want to travel and how much it will cost you per day and put together a rough plan.
Insurance and direct debits. Sort out your travel insurance and suspend direct debits while you're away, like in-country health care.
Plan to work online. Ask if you can work remotely in your current job, get in touch with contacts and search online for opportunities. Take your computer ― most accommodations have reliable and fast wifi.
Use social media to connect in the towns where you're traveling. Tap into expat Facebook groups to find other families and local activities for your children.
Follow other traveling families on Instagram. We've found great support and made friends through sharing our travels on Instagram at mumpacktravel.
Pack as little as possible. We carry one 18.5-gallon backpack and use packing cubes to separate our belongings into distinct segments within our pack.
Look into education options for your children. Emmie is enrolled in the NSW Distance Education Primary School program for remote families and those traveling overseas for extended periods.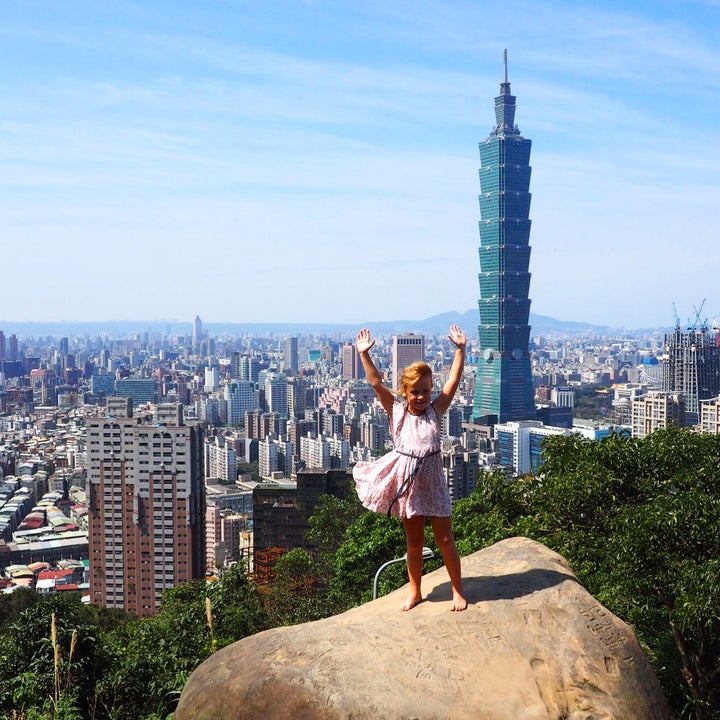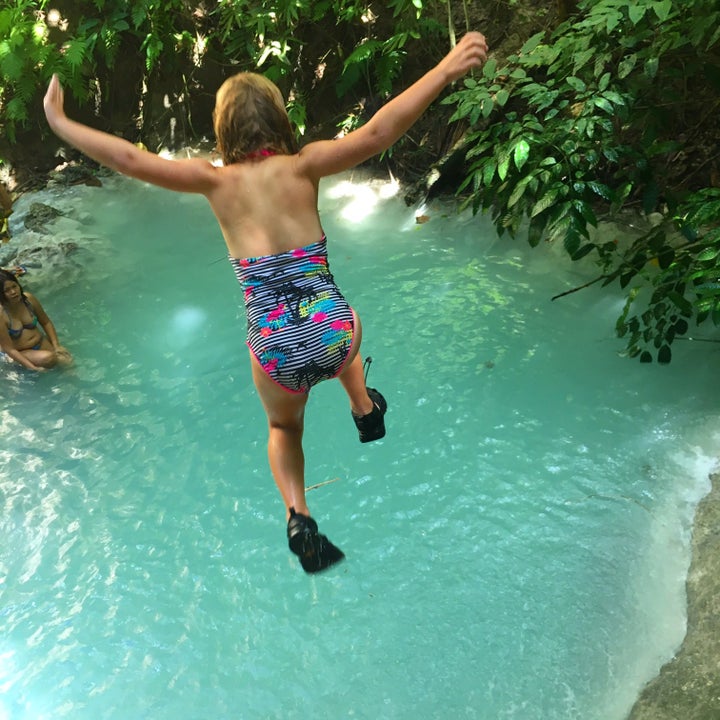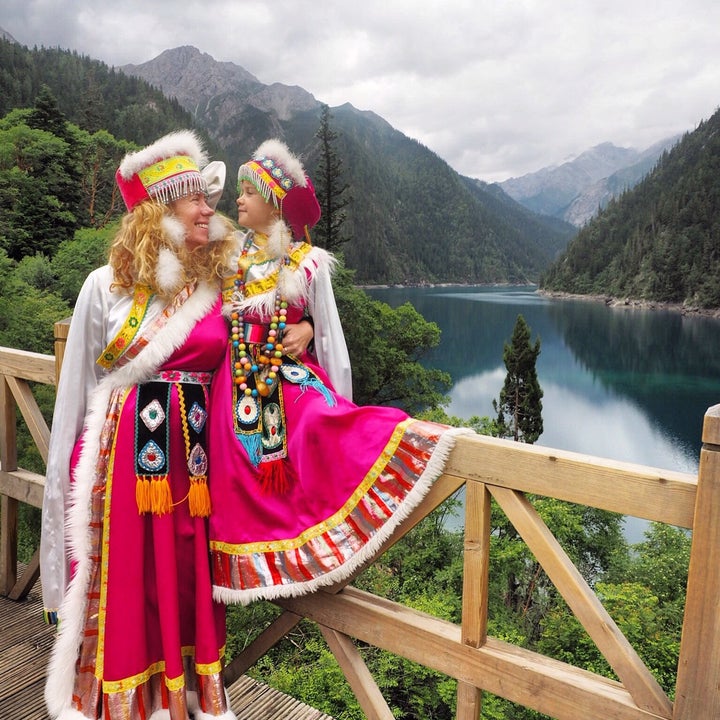 Support HuffPost
A No-B.S. Guide To Life
Related
Popular in the Community