Note: Our accounts contain the personal recollections and opinions of the individual interviewed. The views expressed should not be considered official statements of the U.S. government or the Association for Diplomatic Studies and Training. ADST conducts oral history interviews with retired U.S. diplomats, and uses their accounts to form narratives around specific events or concepts, in order to further the study of American diplomatic history and provide the historical perspective of those directly involved.
Feng shui seeks to promote prosperity, good health, and general well-being by examining how energy, qi, (pronounced "chee"), flows through a particular room, house, building, or garden. Feng means "wind" and "shui" means water; in Chinese culture, wind and water are associated with good health so that good feng shui means good fortune, and bad feng shui means bad luck.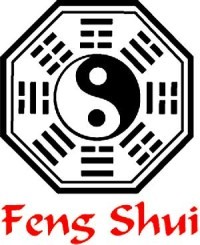 This Moment was compiled from an interview by ADST with Micheal Boorstein (Interviewed beginning September 2005), Director of the Beijing Program Office from 1999-2000 in the State Department's Foreign Buildings Office. You can read the entire Moment on ADST.org. This Moment was edited by Erika Saunders.
BOORSTEIN: When I finished my year at Harvard, I became the Director of the Beijing Program Office, which is a new office within the Foreign Buildings Office [FBO] of the Bureau of Administration that was created in order to consolidate within one organizational structure, the planning for the new embassy in Beijing and to model the kind of resources that were integrated along the same lines that were used to build the embassy in Moscow because of the very heavy focus on security....
For the Chinese, this is the largest construction project of a new stand-alone building that they have ever done. I think they built a new embassy in Canberra a number of years ago....
Early in my tenure as the head of the Beijing program office maybe in...spring or summer of 2000, I get a call from the Chinese embassy. The woman who I had dealt with because we were still talking to the Chinese about property in both Washington and Beijing and sometimes the talks were here and sometimes they were in Beijing.
A woman who was my main counterpart called me up and said that the Chinese embassy had engaged I. M. Pei, renowned Chinese-American architect, probably the most well-known living architect in the world, one could argue....
He wanted to talk to me and would I mind giving him a call and here is his phone number. So I called and got through to him and he picked up the phone. I said, "I am very pleased to talk to you Dr. Pei, what's on your mind?"
He said, "Well, you know of my love for my adopted land, the United States, and love of my country of origin, China, and that the Chinese ambassador in Washington reached out to me as an ideal bridge to help ensure the progress for these embassies in both of our capitals. I am doing this as a friend to both the United States and China. So as a result of that request he asked me to look at the site that the State Department has offered the Chinese."
I said, "Well I think that's wonderful."
He said, "I have to tell you I don't like the site, it has bad feng shui."
"We didn't want to have the DC government snub their nose at the State Department"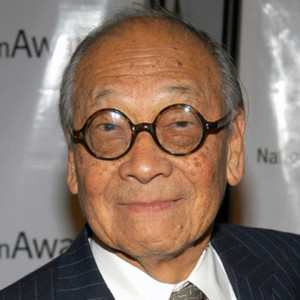 Feng shui literally means "air and water" and it is the relationship of the elements, it is the relationship of where do you put the living room, where do you put the bedroom....Whether your main entrance should be on the north side, the south side and all these consequences and we had gone through great lengths to convince the Chinese that this site was in fact good for them, not for any feng shui reasons, but because this was on federal land and outside the purview of the government of the District of Columbia.
We didn't want to get the Chinese to have to deal with the DC government and have the DC government be difficult and snub their nose at the State Department as a federal government entity because they wouldn't care about or wouldn't understand the sensitivity of the whole bilateral political relationship and therefore try to play hardball with the Chinese, because we wanted them to play ball with us in Beijing.
So by having them on federal land it came under the jurisdiction of a National Capital Planning Commission, which does have a representative from the DC government but they can't force the decisions alone.
This is all going on in my mind as I. M. Pei is telling me that he doesn't like the site. So here I am, Mike Boorstein, senior Foreign Service officer, telling the most renown living architect in the world today, "I wish you hadn't said that, Dr. Pei, because we are trying to make that site work and we believe that it is in the best interest of the U.S.-China relationship that the Chinese find that site acceptable. That I'm sure that you, with your architectural talent, can find a way to make that site work."
Then his reaction was, "Oh, do you think that I made a mistake?"
I sort of repeated myself and I said, "Not one that can't be rectified."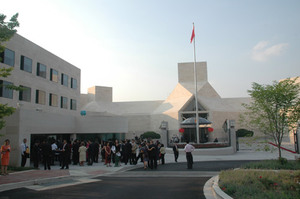 You have to pull out all your diplomatic skills and I was telling one of my architectural colleagues and he said, "Well, Mike, you were talking to the equivalent of a rock star in the world of architecture." Here I am talking to the Mick Jagger of architects about this....
It all worked out by sort of smoke and mirrors and winks and nods and letting the Chinese know that we weren't going to help them in New York [to find land for a new UN mission] unless they helped us in China and ultimately we got what we needed.
Over several series of negotiations we were able to work out the arrangement where we acquired our ten-acre site in Beijing and the Chinese were able to get the land that they wanted in the International Chancery Center, which was on federal land. [The ICC is a campus of foreign embassies, which occupies a 47-acre, federally-owned hilltop property four miles northwest of central Washington, D.C.]

REAL LIFE. REAL NEWS. REAL VOICES.
Help us tell more of the stories that matter from voices that too often remain unheard.