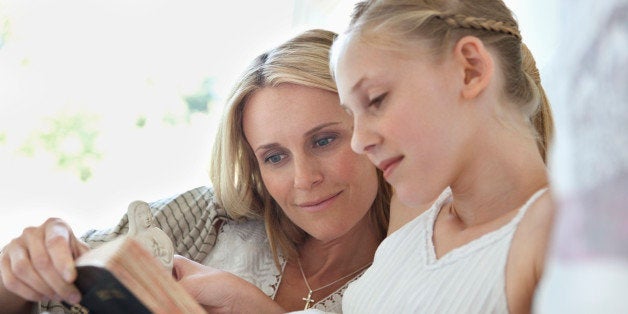 It seems that everywhere I go these days with my kids (who at 12 and almost 10 must be going through some kind of major growth spurts), some older and wiser person stops me to offer some sort of older and wiser advice. I am told that my kids will be all grown up "in the blink of an eye" and that "the days are long but the years are short."
I get it, and I am very aware of how fast it's all going. I even wrote an article about it a few years ago about how I wanted to freeze my kids when they were in first and third grades. I felt that they were in some sort of sweet spot of childhood then, and I didn't want to let go of that spot. But here's the thing that I am starting to figure out: You have to let each spot (no matter how sweet or sour) go and then move on to the next or you will actually get frozen or somehow stuck.
If I could have magically frozen my kids a few years ago, they never would have become lacrosse players or sleep away campers or biography researchers. They never would have become super fast texters (not sure that's a good thing, but it's happening.) It's happening and happening all around everywhere I go and at all different stages.
I see friends sending their kids off to high school, teaching their kids how to drive, and helping them pack up for college. I think about how my kids will be there one day and in "the blink of an eye." And do you know what I've realized? That's all okay. It's what we want. We should all be so lucky that we get to do this, I think to myself. It's why we are doing what we are doing on those seemingly long days that do in fact add up to really short years.
I think about what another wise person used to tell me - that you want to give your kids roots and wings. Roots so that they know their parents and family will always be there for them, and also wings so that they can spread them and do their own thing - more and more independently as they grow up.
I'll admit that sometimes it is hard for me to wrap my head around how fast this whole ride is going. Especially when the other day, my not quite 10-year-old daughter told me that she'd like her own children of the future one day to call me "Nana Rach."
"Nana Rach huh?" I said out loud to her. I should only be so lucky, I thought to myself once again. I can't be Nana Rach if I freeze anyone.
And so I think you just need to take it all in as best and as fast as you can (like in the blink of an eye!) Know that it really is going too fast, and also that that's okay. It really is.
Related