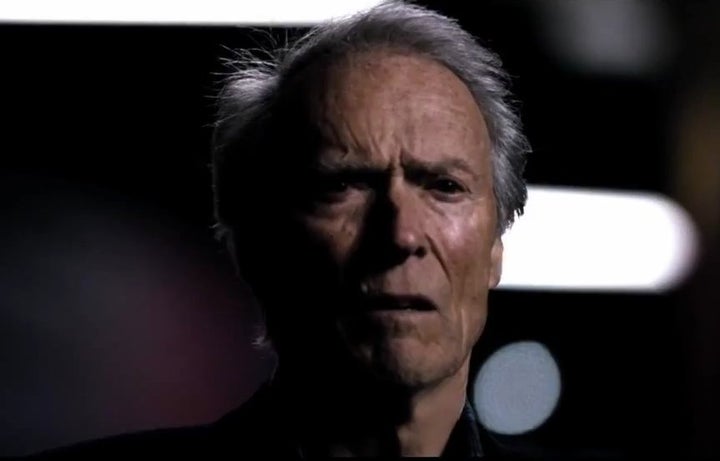 I'm not usually one to weep like a baby over a car commercial, but that's what Chrysler's "Halftime in America" ad did to me.

It wasn't just the gravely voice of Clint Eastwood or that magnificently weathered, inspiring face or the moving images of an America we're all hurting for and rooting for. It was the powerfully personal way this message applies to me and all my fellow baby boomers.

"It's halftime. Both teams are in the locker room discussing what they can do to win this game in the second half."

That's exactly where we baby boomers are. Somewhere in our 50s, it's halftime. We played the first half of our lives with head-butting bravado and youthful energy. Now it's time to strategize.

Clint Eastwood is the ultimate endgame kinda guy. In his youth, he relied on his looks to make iconic but relatively shallow "ain't I pretty" Westerns and action flicks. Transitioning to the second half, he never slowed down, never rested on his laurels. He switched gears, took on more challenging roles as an actor and reinvented himself as a thinking man's director. (I want to be Clint Eastwood when I grow up!)

Whatever went down in the first half of your life -- maybe you didn't exactly reach your dream goals, maybe the people you counted on have disappeared -- that has nothing to do with what comes next.

Like Eastwood said in the ad, people are hurting. "They're wondering what they can do to make a comeback, and we're all scared because this isn't a game... Seems like we've lost our heart at times."

Oh, how true is that? There are times in each of our lives when battle-weariness is easily confused with defeat. Until we pick ourselves up and get going again. You don't walk away from the game at halftime because you're scoring low; you figure out how to kick butt in the 2nd half and come out the winner!

"Because that's what we do. We find a way through tough times, and if we can't find a way, then we make one." (And here's where my eye's welled up with tears.) "All that matters now is what's ahead."

We know a lot more than we did at the top of the game. This is the moment to step back, take stock of what we've learned and form a plan that uses each precious second to its fullest advantage. Look at what the Giants did with their last 36 seconds! An entire parable about living till you die, packed into less than half a minute.

Living proof: Everything can change. Anything is possible. But you have to play to win!

This is your second half. Don't give up now.
Related
Popular in the Community