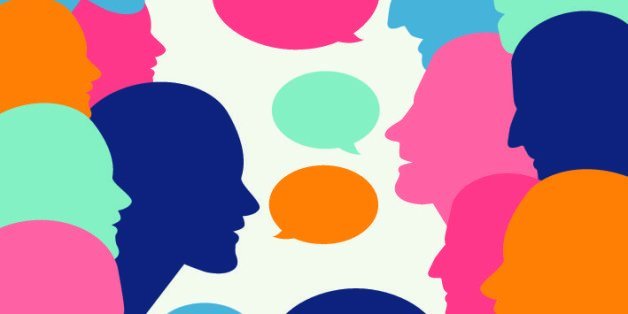 The following is part two of a three-part series on the recovery movement in North Carolina. You can read part one here.
We need more recovery advocates like Christopher Campau. As a student at North Carolina State University in Raleigh, North Carolina, he's been in recovery from a substance use disorder since May of 2006. He continues to share his story publicly in a manner that includes emotions, honesty, and a call to action. Within minutes of meeting Mr. Campau and hearing his story and the work he does, the vast majority of the general public would undoubtedly be moved to join the fight for recovery. He is one of North Carolina's most dedicated recovery advocates as well as one of the leaders for a statewide movement that is changing public perception and public policy.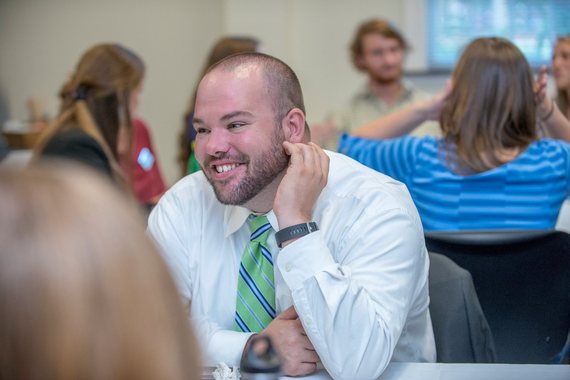 Christopher Campau, pictured above, at a local recovery event at UNC-Wilmington this past month. Photo by: Nekira Woodbury (UNC-Wilmington)
Those same two factors that are driving the North Carolina recovery movement are the main factors holding us back nationally. We know that public perception drives public policy, so as a community we must turn our attention to speaking out about this important issue. All too often we host recovery awareness programs and events, only to have the main attendees be those in recovery. We close ourselves off in a bubble, not effectively or efficiently spreading the message of recovery to the general public.
North Carolina is one example of changing the advocacy approach that our community has used for decades. Community organizations, collegiate recovery programs, sober living programs, treatment centers- everyone must work together. What's just as important as getting the message out in a unified fashion is delivering the message of recovery to those who need to hear it most. This is where too many of our organizations and efforts fail to make long-term impacts. Once the general public gets on board with recovery, not just "support from addiction" or "treatment for substance use", then policy-makers and those with funding capabilities will no longer be able to neglect the seemingly infinite benefits of recovery support services.
We have to understand that addiction recovery is not a trending topic like LGBT rights, racial equality, sexual assault prevention, or even support for other medical conditions. The Unite to Face Addiction rally on October 4th certainly turned some heads, and I will continue to reference this historic date until I fully believe we are moving in the right direction at the right pace. Down in North Carolina, they are both moving in the right direction and at the right pace; and I credit the success to effective recovery advocacy.
"Advocacy is important so that we can help individuals in recovery live up to their full potential in terms of education, careers, upward mobility in those careers, and pathways to citizenship. To really advance this movement at the state, local, and national level we need to see more sustainable funding sources, real strategic planning, and have people in recovery in positions of real power".
One outlet for this level of recovery advocacy has been local chapters of the national nonprofit, Young People in Recovery (YPR). According to their website, "Young People in Recovery is a national advocacy organization, which aims to influence public policy, making it easier for our youth to find and maintain their recovery from addiction. YPR establishes city and state chapters, which act as vessels, carrying out our organizations vision and mission. Our chapters wear two hats: Advocacy & Action".
North Carolina has fairly successful and active YPR chapters in Raleigh and Charlotte. Hillary Belk is the chapter lead for YPR-Charlotte and has been in recovery from substance use since July of 2008. Ms. Belk also played an integral role in the establishment of the first collegiate recovery program in North Carolina, at UNC-Charlotte. The topic and emergence of collegiate recovery in North Carolina was the main focus of the first part of this series.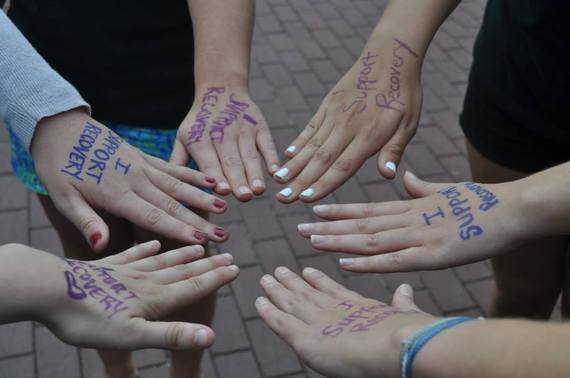 Recovery advocacy takes collective action, we are all in this together. Photo by: Nekira Woodbury (UNC-Wilmington)
Ms. Belk says advocacy is important because we are standing up for something we believe in. What organizations like YPR are able to accomplish is empowering and equipping those in recovery with the necessary tools and resources to make a difference in their communities. YPR chapters and members are all very familiar with the concept of "recovery messaging training", which teaches those in recovery how to effectively articulate their personal recovery stories through concepts like person-first messaging and avoiding stigmatizing language like "addict" or "substance abuse".
As effective as the recovery messaging trainings have been for others and myself, it's a long way from being implemented in recovery communities nationally. We know we are at a very basic grassroots level if we don't even have unanimity on what language our movement should use, and that needs to change quickly. According to Ms. Belk:
"As advocates, we know it will take time and dedication to get results. We share a common bond that allows the process to be fulfilling and driven by the desire to help create change. We need to continue working together moving forward. I believe our stories carry inspiration and more people need to share them without shame and guilt. As a community we need to continue talking about what recovery looks like to us".
What recovery looks like to us is a very important concept to emphasize. It looks completely different for every individual, though there are some obvious similarities. By sharing our own stories, you never know who you might touch. A senator, a doctor, a philanthropist, an athlete, you never know. Effective recovery advocacy begins at a very basic level: sharing openly and honestly about the struggles and triumphs of your recovery journey. When individuals unfamiliar with recovery hear the emotions and humanness of recovery, it truly is hard to hate up close.
Calling all HuffPost superfans!
Sign up for membership to become a founding member and help shape HuffPost's next chapter