Four weeks ago, the only reference I had to Croatia was a flag that resembled a checkerboard and from stories I heard from friends about this summer extravaganza known as Yacht Week.
Now, not only have I brushed aside the silly association with a one week fantasy trip, but I have gained some valuable insight into what makes the southern Croatian people tick including varying perceptions on tension as a result of the Croatian-Serbian conflict, how an increase in tourism has affected the locals of Split and Dubrovnik, a spark in the local start-up community, and a traditional meal once reserved for the affluent now served from the family dinner table all the way to your favorite restaurateur in Dalmatia.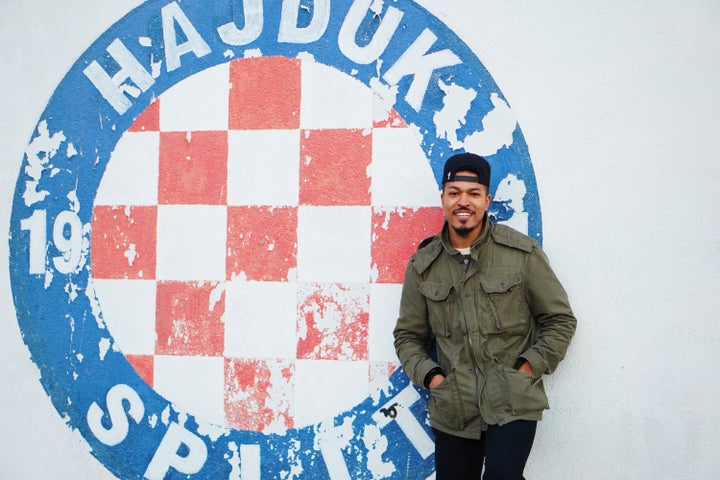 Since embarking on this cultural explorative journey and sharing my thoughts on empathy, I already feel that I was somewhat oblivious in my original perspective. I failed to recognize that not only could taking an interest in, learning about and amplifying the history and personal stories of a country open the minds of Americans but also the people of the country I was visiting and others from around the world I would be traveling with. That immediately became true after a few conversations with Dutch, British, and Indian people I am traveling with and most apparent with a native Croatian that served as our liaison for all things Dalmatian, Helena Lovric.
In the video above, see my conversation with her on the lack of exposure and diversity, an overwhelmingly warm welcome in the form of a family dinner by local cigar club owner and founder of the Cigar World Smoking Championship -- Marko Bilic and a few of my mishaps in getting acclimated to a new country in this week's episode: Part 1 – Croatia.
To become part of the Extended Family, join the journey with me on Instagram @bcamboss.
Related