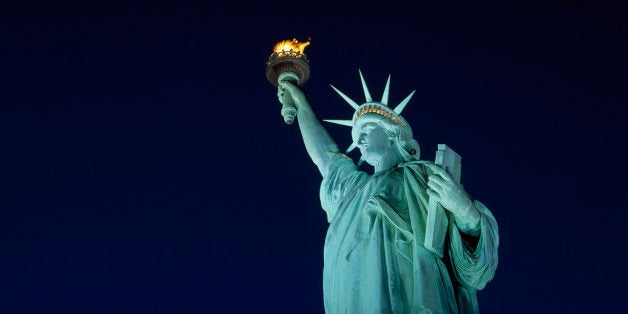 Mental Illness Awareness Week (MIAW) is October 5 through 11. All around the country, NAMI members and others are sponsoring local activities to raise public awareness about mental illness.
They are asking people to "Go Green," the symbolic color of hope and renewal, representing NAMI's vision of resiliency, recovery and wellness in working to improve the lives of individuals and families affected by mental illness.

"Going green" can be as simple as wearing a green ribbon or green shoelaces or as ambitious as arranging for landmark building to be illuminated in green light at night. No matter how we bring attention to mental health concerns, the goal is to spark greater public dialogue.
This year, MIAW comes one month before Election Day, November 4, and candidates for public office in particular should be talking about mental health care. They should at least learn the facts necessary to inform their decisions if they are elected.

Mental illness does not discriminate. It strikes Democrats, Republicans, and independents alike. During MIAW, everyone should make a point of looking at candidate website and pamphlets to see what they have to say about strengthening and expanding mental health care.
Don't be shy. Stand up in public forums and ask candidates directly what they intend to do improve mental health care. Send them emails with questions through their websites. Ask for group meetings with candidates or their staffs to talk specifically about mental health care." Share information with friends.
And, of course, make sure to vote on November 4.
Many people are still shocked to learn that one in four adults experience a mental health problem ever year. One in five children and teens also live with mental illness. One-half of these cases begin by the age of 14 and three-quarters by age 24.
Unfortunately, there are long delays -- sometimes decades -- between the time symptoms first appear and when people get help. Early identification and treatment can make the difference for successful management of an illness and recovery, but only one-third of adults and less than one-half of children with mental illness receive treatment.
Help raise concern, Get people thinking and talking. Whether a candidate is running for Congress or a county board, they need to see and hear that people in their communities care about mental health care.
Dialogue will also need to extend beyond MIAW and Election Day. On Veteran's Day, November 11, for example, elected officials should be reminded that 22 veterans die every day from suicide and that strengthening the mental health care system includes helping the families of military service members and veterans. No one should be left behind.
Additional Information about mental illness and public policy issues is available from the National Alliance on Mental Illness at www.nami.org or from its HelpLine at 1-800-950-NAMI (6264).
Have a story about depression that you'd like to share? Email strongertogether@huffingtonpost.com, or give us a call at (860) 348-3376, and you can record your story in your own words. Please be sure to include your name and phone number.
Support HuffPost
A No-B.S. Guide To Life
Related
Popular in the Community