I want to start by saying hello. This is my FIRST blog! I am excited to give you all a peek into my life both on and of the track. Here we go....
After a really tough training session out at the track on Friday afternoon, some thoughts surfaced. Runners know -- when your body is completely fried from the swift trips around the track you begin to think about the most random things, or at least I do.
First Thought-- why do you put your body through this pain? Strangely enough, I love the pain. That "hurt-so-good" feeling gives me great pleasure somehow.
Second Thought-- I really want pancakes right now. I do not know who will read this, but you will find out right now that I LOVE PANCAKES!!! That one was random, but I did warn you so live with it.
Third Thought-- why do you run? This is where it gets tricky for me. I could say I run for things like: the money, traveling, to stay in shape, for mental balance. All of those options are valid, but there is so much more that I run for. Allow me to elaborate.
In 2012, an unfortunate leg fracture at the Olympics left me with a pair of a crutches and an amazing story to tell --> Dedicating a FULL future blog for that story so stay tuned. A story that I had NO idea would change the lifestyles and mentalities of others. Almost four years later, I am still being requested to share my message all over the globe, and I love it. The platform that I have been given is just a blessing. So the next time you see me running, remember... there's more housed in my symmetrical running pattern than the eye can catch.
With that, I offer you a challenge. I challenge you to ask yourself: WHO am I & WHAT do I want to CREATE for the world around me? WHY do I do what I do? I can assure you that this 'self-assessment' will unlock your potential and take you to new heights in your respective career paths.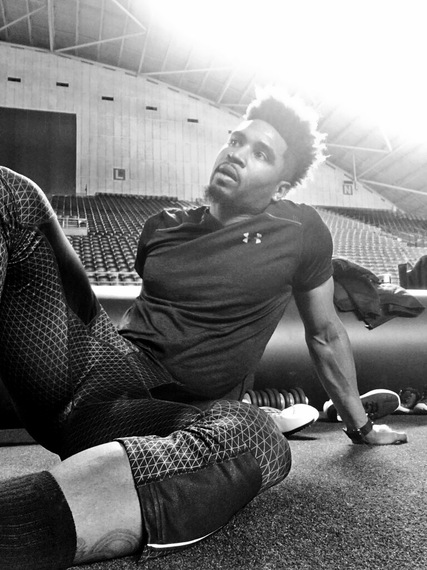 REAL LIFE. REAL NEWS. REAL VOICES.
Help us tell more of the stories that matter from voices that too often remain unheard.