Tracey Gamer-Fanning, who has been at the forefront of our national conversation about a patient's right to use cannabis and medical marijuana to treat chronic and terminal illness, has a new public platform that may spur some unexpected and welcome conversations. She was recently appointed to be the "Public/Patient At-Large" on the Medical Oncology Board of the American Board of Internal Medicine. The American Board sets national standards and certifies doctors in internal medicine (primary care physicians).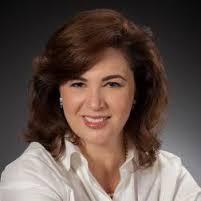 Tracey Gamer-Fanning

Gamer-Fanning was diagnosed with terminal brain cancer in 2006 and given three years to live. Since then she has championed the use of cannabis to treat chronic and terminal illnesses. She attributes her "responsible" cannabis use to improving the quality of her daily life and allowing her to work tirelessly to help other patients. As a result of her push to help legalize medical marijuana in Connecticut, she has become a notable public figure addressing its numerous benefits. Gamer-Fanning is also the co-founder of the Connecticut Brain Tumor Alliance.

In this conversation, she'll talk about the need to maintain patients' quality of life by using cannabis and medical marijuana.

Question: For those who don't know about you and your work, can you tells us about how you got involved in some of these issues?

Tracey Gamer-Fanning: Before I opted to try marijuana my life was filled with pain, seizers, and overall malaise. My life revolved around my bed and a drawer-full of pharmaceuticals. I had pills for pain, nausea, sleeping, anxiety, seizures, and others to deal with the many side effects of all the drugs.

It was a vicious cycle until one day in 2008 I asked my oncologist about alternative drugs without the debilitating side effects of the pharmaceuticals I was ingesting - dozens of pills a day. My doctor, Andrew Salner, chief of radiation and oncology at Hartford Hospital, suggested using Marinol, a synthetically produced medication that mimics the effects of marijuana. He gave me a prescription, but off the record said I wouldn't get much relief from Marinol. He suggested I'd try to find a way to purchase marijuana. It was illegal to buy in many states, including Connecticut. At the time, I was having frequent seizures and my seizures were so severe I pulled muscles, requiring cortisone shots and pain medication.

The next course of action was completing six weeks of radiation to reduce the size of the tumor causing my seizures. I can't tell you the fear of pain we have and if something can be used to stop the pain, it would stop the fear. It starts with stopping the first domino from falling and knocking down the other dominos.

Question: So what happened after your oncologist suggested you try marijuana?

Tracey Gamer-Fanning: When I went home that day from the doctor's, friends brought me marijuana. I felt immediate relief. This relief was a major turning point for me and it opened up unforeseeable doors. As I began to feel better, I started to research and delve into the benefits of using marijuana to treat all sort of ailments, including the most common use of elevating nausea from chemotherapy.
Question: Medical marijuana was years away from being approved and being sold through state dispensaries. How much did you pay for marijuana and other related products such as cannabis oil on the street?
Tracey Gamer-Fanning: Getting this immediate relief came at a high price. I spent over $4,000 in cash every three months for marijuana and cannabis oil. This was all a cash transaction. I'd meet my drug dealer in the back parking lot of the IHOP pancake house off the highway. The package got tossed into our back car window and we would drive away quickly so our drug dealer didn't get caught.
While this may look bad to some, it was the only choice I had back then. But when people ask me about my decision or when I write about my experience I am really adamant about making the distinction between recreation and medicine. I am not getting high. This is medicine. I also let people know that this plant has given me a much better quality of life and I believe it has extended my life.
I'm off all my painkillers, sleeping pills, and anxiety medication and never went through chemotherapy.
[When Connecticut approved the use of medical marijuana in 2014 it wasn't covered by insurance because it's not an FDA-approved drug.]

Question: Talk about your fight to make medical marijuana legal?
Gamer-Fanning: I wanted to be able to control my pain and my fear and in a way that didn't leave me a zombie or addicted to painkillers.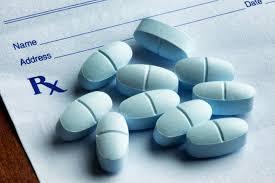 Source: usnews

When I started to get involved the push to legalize medical marijuana, my first priority was to create a quality of life for terminal and chronically afflicted patients. But when these patients were at the end of their lives, I wanted them to have more control over their end-of-life care. So it's about quality and control.

Using cannabis allows patients to be at peace when it's time to go to sleep peacefully in the arms of your husband, your mother, under your favorite tree, listening to your favorite song and eating you favorite chocolate chip cookies.

Now that might sound crazy to some. Some people think you should go the hospital, put needles in your arms, get filled with drugs and then eventually die.

I'm just not that person.

I remember holding my dog when they put her to sleep 20 years ago. She didn't cry. She just closed her eyes. She had been suffering for so long and then peace.

That's what I want and don't think anyone has the right to tell me I can't.

It's my brain cancer and my death.

Question: Now that medical marijuana is legalized in the state, what's your next goal or battle?

Gamer-Fanning: My goal is to partner with investors to start cannabis-friendly assisted living facilities and rehabilitation centers.

That way patients can start their journeys on a completely different path, using less prescriptions and having much more of a say in their care.

Question: There's been a huge increase of prescription drug overdoses across the country and in Connecticut. Do you think having affordable medical marijuana could help reduce this trend?

Tracey Gamer-Fanning: Life can change in an instant and I think we need options, rather than just prescribing opiates. But as we've seen the over-reliance on pain medication has produced reliance on opiates. With the medical profession tightening up the flow of opiates, it may reduce the abuse. But the reduction has reduced supply and that has raised opiate prices and has pushed people to use the less expensive alternative: heroin.

There's more of a focus on medical marijuana as a solution to opiate addiction. Studies, including one published in the JAMA Internal Medicine journal, report that use of opiate drugs fell in states after they legalized medical marijuana. We're not seeing it in Connecticut yet and maybe it's because people don't have access to medical marijuana, can't find a doctor or can't afford to pay for it. We still need to educate doctors about medical marijuana because there is still a lag in the medical profession about its usefulness.

[Editor's note: [Patients have to pay $100 to register with the state, then $150 to $300 for a doctor's appointment. This does not include the cost of a monthly supply, which can cost upwards of $1000. Currently, medical marijuana is prescribed for 11 conditions, including epilepsy, PTSD, cancer, glaucoma and Crohn's disease.]

Question: You have been elected as the "Public/Patient At-Large" on the Medical Oncology Board of the American Board of Internal Medicine. What does that entail?

Tracey Gamer-Fanning: It's about working to achieve a better quality of life for patients. For almost two years I was living on Vicodin, morphine, oxy [OxyContin] and Ativan. Given my diagnosis, this is the prescribed treatment. Some will die from pills because they can't take the pain anymore and so you mix these painkillers with anti-depressants, anti-seizers, anti-anxiety, and the body can't sustain it.

When you are living a low quality of life a lot of time you want to die. You're isolated and lying in bed. But when I switched to medical marijuana, I gained back my quality of life. I wasn't dizzy or foggy. I reclaimed my family life and returned to raising my children. Medical marijuana was worth fighting for. The doctors originally gave me a life expectancy of three to five years, tops. And I am well beyond that. But I can't imagine living that long before I decided to use marijuana. So many days I was lying in bed with ice packs on my head, crying in a fetal position from the pain, thinking 'I can't take this anymore.'

Question: Can you tell me about an upcoming book entitled "The Loose Ends List" and how one of the characters on the death with dignity cruise was modeled after you?

Gamer-Fanning: In an interesting turn of events, my friend Carrie Firestone, the author of the young adult novel, based one of the characters, Paige, on my own journey of striving to get back the quality in my life after I was diagnosed with a grade-three "Anaplastic Astrocytoma" malignant tumor. There are only four grades so my expected live expectancy, even with debilitating treatment, wasn't great.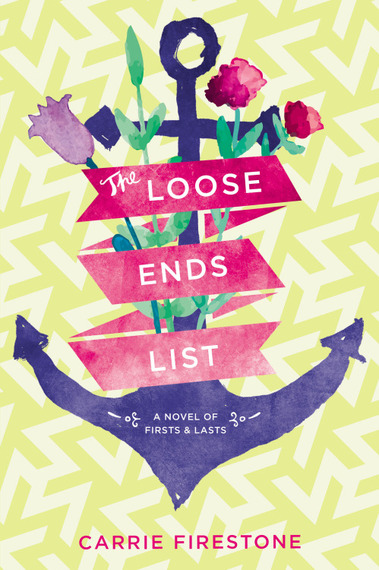 The character in the book, Paige, which is my middle name, has brain cancer and decides to end her life on the Death with Dignity cruise ship. Yes, I said cruise ship. But the book is more about life than death. It's about giving patients the choice to celebrate the end of life on their own terms.

Question: Do you believe that patients who are terminally ill should have the right to decide when and how they want to die?

Yes. As President of The CT Brain Tumor Alliance for eight years, I have seen so many people die. They die from the disease that I have. I know how I will die. I even asked my neurologist to describe it to me in great detail. He thought it was odd, but I was curious. Wouldn't you want to know exactly what was going to happen to you so at least you can be prepared?

So after hearing what would happen and then seeing it over and over again, my decision was clear.
[Editor's note: Right to die legislation was defeated in Connecticut and lawmakers aren't expected to address it again until the 2017 legislative session.]

I know this point of view will be upsetting for some people, but I have lived through tremendous pain and suffering and I am not speaking from a theoretical point of view. Many of the policy makers and lawmakers considering right-to-die laws are coming at it from a theoretical point of view.

If we can put our animals to sleep why won't we consider it for people we love that is faced with an undignified death? Again, I am coming from a position of experience, not only my own experience, but I also work with many brain cancer patients and have seen them suffer.

Many of us have heard of Brittany Maynard, a 29-year-old vibrant woman who was diagnosed with terminal brain cancer in 2014. Rather than face debilitating treatment, she chose to move to Oregon from California where Oregon has right-to-die legislation. After she died in November 2014, her stepsister reached out to me. She told me I was an inspiration and that further validated my fight that helped legalize medical marijuana in Connecticut. Now I am speaking out on better patient care and the right to have a choice in how we die.

[Editor's note: Maynard who wrote a first-person story for CNN, says, "After months of research, my family and I reached a heartbreaking conclusion: There is no treatment that would save my life, and the recommended treatments would have destroyed the time I had left.]

Many brain cancer patients I work with wish they had this option in Connecticut and so do their family members. One conversation, in particular, was with a daughter whose mother had died of brain cancer. We were talking over breakfast one day and I asked if there were more compassionate options, would she have been okay with it. She said, yes. She also said she wished her mother had that option.

When the brain dies it's awful to see and I've seen it so many times and don't want those to be the last memories of me. I want my family to know me at my best and I think there is a responsible and loving way to accomplish this.

I think a compassionate choice is a wonderful option. Listen, if you don't believe in this option, then don't do it. But I wouldn't tell you not to do it.

I want to be very clear: don't put a choice on my life when you are not living with my brain cancer.
REAL LIFE. REAL NEWS. REAL VOICES.
Help us tell more of the stories that matter from voices that too often remain unheard.