I'd like to think it was nothing more than coincidence: the much-anticipated Season 6 premiere of The Walking Dead aired just days before the 15th annual National Feral Cat Day. To hear some folks tell it, though, the zombie apocalypse pales in comparison to the threats posed by ownerless, free-roaming cats: wildlife extinctions, infectious disease, widespread property damage -- even unconstitutional land grabs.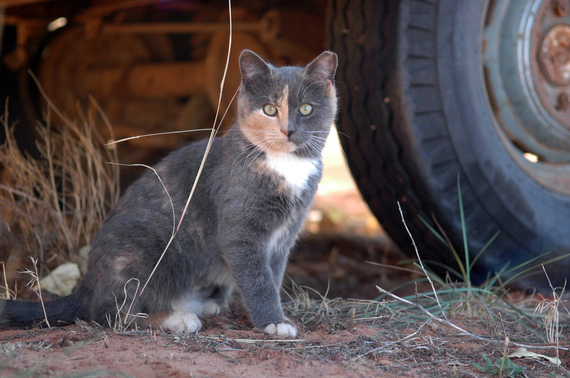 TNR is a humane, non-lethal alternative to the trap-and-kill approach that's been used -- without success -- to reduce the number of ownerless, free-roaming (a.k.a. "community") cats for generations now. TNR, by contrast, effectively stabilizes and then reduces community cat populations when done with sufficient intensity. Standard TNR practice has cats humanely trapped, evaluated and spayed or neutered by a licensed veterinarian, ear-tipped to show they've been sterilized, vaccinated against rabies and distemper, and then returned to their original habitat to live out their lives.
And it's this last part -- living out their lives -- to which opponents object so strongly.
Mind you, they rarely come out directly calling for the mass slaughter of cats -- a surefire PR nightmare in the making. This is where the apocalyptic warnings come in. Community cats are routinely blamed for just about all of humanity's misfortunes, including climate change.
So what are TNR opponents proposing?
In fact, they have very little to offer beyond unsubstantiated claims. They provide no evidence that the outdated trap-and-kill approach works -- and offer nothing in the way of a feasible alternative to TNR.
Meanwhile, Best Friends, Alley Cat Allies (which launched National Feral Cat Day in 2001, and is credited with popularizing TNR in the U.S.), and other organizations -- large and small alike -- are making a difference.
Indeed, through innovative public-private partnerships with PetSmart Charities and local municipalities, Best Friends operates more large-scale, targeted TNR programs that any other organization in the country. And the successes we've seen echo the findings of research studies demonstrating the effectiveness of TNR to reduce shelter intake and shelter deaths of cats and kittens, and to stabilize and reduce the population of cats at a local level (as well as TNR's broad public support). Consider, for example, the following statistics:
In 2014, about 6,000 cats and kittens entered Albuquerque's shelter system. That's 39 percent fewer cats and kittens than in 2011, prior to the program's start. And the number of cats and kittens who died decreased by 83 percent, from more than 3,500 in 2011 to 608 in 2014. Intake of kittens under eight weeks of age dropped by approximately one third, a strong indication that the program is reducing the overall population of community cats.
The number of cats who died in San Antonio's municipal shelter during 2014 was 77 percent lower than in 2011, when more than 4,300 cats and kittens lost their lives.
In 2014, 26 percent fewer kittens under four months of age entered the Baltimore Animal Rescue and Care Shelter, compared to 2012. Again, this metric is a strong indicator that the number of outdoor cats breeding in these communities is being reduced significantly.
Just one year into a community cat program, the Pima (AZ) Animal Care Center's feline save rate has doubled from its 2013 baseline of 46.8% to 92.1% during Q1 of 2015.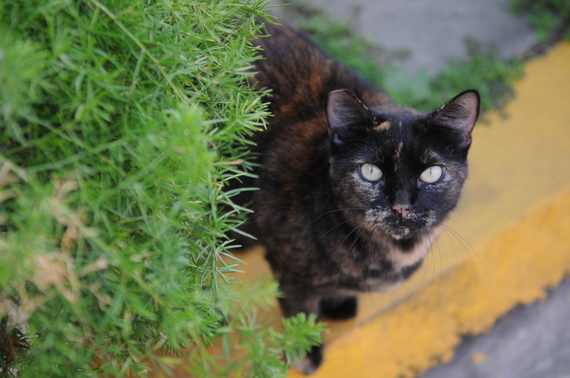 By early 2016, more of these programs will be coming online. And we're encouraging others to implement their own -- which is why, just today, we launched our Community Cat Programs Toolkit, a comprehensive online resource covering a broad range of relevant topics, from humanely trapping cats and caring for them during post-surgery recovery to marketing and public relations. Unlike anything else currently available, the Toolkit will be a terrific guide for shelter leadership, elected officials, community cat advocates, and anybody else interested in implementing a TNR program in their community.
So, while we may have little to defend against a zombie apocalypse, when it comes to the plight of community cats - we know the answer, and we will continue to fight for their right to live.
Popular in the Community