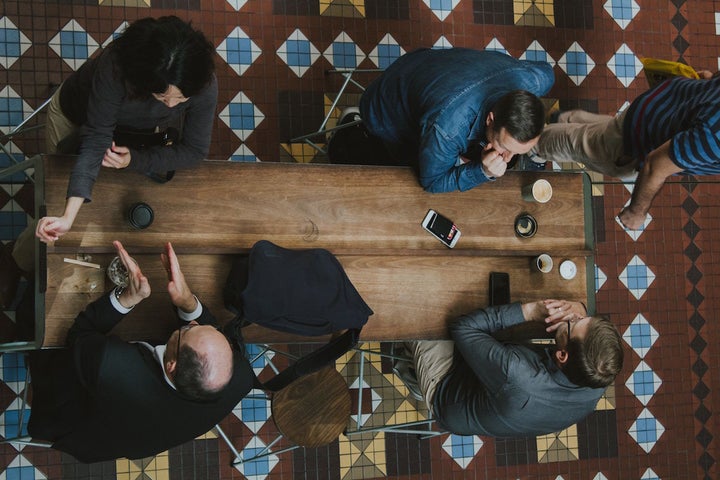 Written with Alice Stankovitch
Most of us wouldn't dream of starting a fitness program or learning a new language without an instructor to guide us.
So why brave our careers without a mentor?
A study by Gartner and Wharton found mentees were promoted five times more than colleagues who did not leverage a mentor's guidance.
Mentors themselves were promoted six times more than colleagues who did not actively mentor.
The value of mentoring is both proven and intuitive. And yet, only 70% of Fortune 500s, and a quarter of smaller companies, offer mentoring programs (WSJ) and many share they are . Though most companies understand the importance of mentorship, they don't know how to structure a framework they can count on for measurable results.
This deepened awareness of the importance of mentoring, issues of Millennial retention, and the predetermined structure required, has given rise to a wave of leaders that help companies master mentoring with a high-touch or a high-tech approach.
In our work with top companies, we have found that fostering a pay-it-forward culture is crucial not just for employee growth, but the company's overall employee retention, diversity and revenue.
We reached out to some of our esteemed colleagues in the field, and are delighted to share these expert insights from 8 thought leaders we respect in the mentoring community. Whether you want to foster a culture of mentorship in your company or become a mentor yourself, don't miss this chance to learn from some of the best in the business.
Twomentor Q1: Why does mentoring need to be 'top of mind' for corporations in 2018?
"Corporations that are not prioritizing mentoring for 2018 are at risk of falling behind in today's battle for top talent. Boomers are exiting the workforce in droves and the incoming generation is more diverse than ever before, and this diversified, modern workforce is craving mentoring and making it known through employment surveys, exit interviews and hallway chatter."
"Mentoring changes talent results. Mentoring results in more talent wanting to join YOUR corporation, school or organization. This is true for recruiting and retention. We salute the data that show women with mentors and sponsors have 4 times the likelihood to succeed in Science, Technology, Engineering or Math (STEM) jobs. Not only are talent results impacted but so too is the passion for specific jobs, and the opportunity to grow and come close to pay equity in all STEM jobs– especially tech."
"Mentoring is one of the best ways to upskill top performers, and those with top performing potential, while ensuring you retain your current leadership."
"Millennials are already the largest population of US workforce and in 2018, a greater percentage of them will move into leadership roles replacing the baby boomers. Companies should therefore invest in peer-to-peer learning and mentoring as a smart and cost-effective way to accelerate technical and leadership skills of millennials, by tapping into the wisdom of domain experts and senior executives already available within the organization."
"(Mentoring) initiatives dramatically increase the supports and opportunities for young people while also positively contributing to corporate culture, employee satisfaction, and brand experience."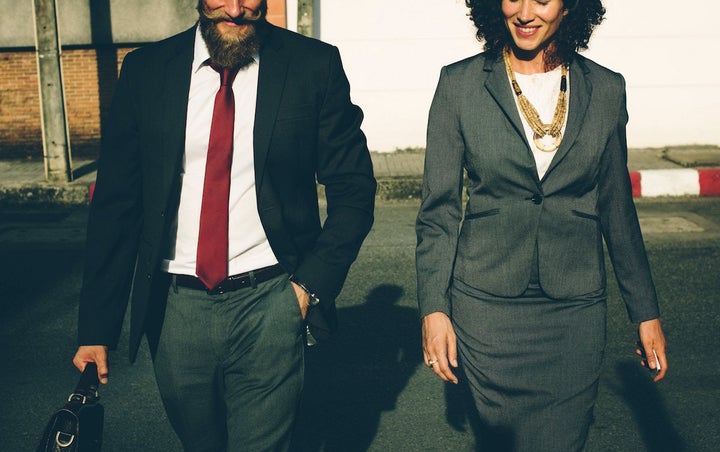 Twomentor Q2: We have spoken to dozens of men who are concerned about mentoring women in the age of #MeToo. Any thoughts or advice?
"If people adhere to the trainings around what is appropriate based on workplace harassment training, they should be fine. My advice would be to ensure workplace harassment training, concepts, and/or policies are part of the program for mentors and mentees so people are up to speed."
–Daisy Hernandez, Global Vice President, Enterprise Collaboration at SAP
"I think this whole issue has gotten way out of hand. Men shouldn't be afraid to work with women nor the other way around. All in all, things go extremely well. We've never had the first complaint from a woman being mentored by a man. A good written partnership agreement can make the difference between a great partnership and unmet expectations."
"Bring men into the mentoring programs at work. Ask men to sponsor women. Ask men to go to their kids' schools and organizations. Don't forget to recognize the male champions for mentoring and promote their commitment. ASK men to get involved."
-Edie Fraser, Chairman and Founder, STEMconnector® and Million Women Mentors
"For many men, the concern is that their well-intentioned appropriate conduct in a mentoring relationship would be misconstrued as offensive. In fact, #MeToo should have no relevance, because it is not about appropriate conduct – it's about calling out inappropriate conduct as no longer acceptable. The foundation of a good mentoring relationship is building trust and defining boundaries, so the implication of #MeToo on mentoring is that these elements are more important than ever."
Twomentor Q3: As a builder in the mentoring space, what are some observations you have about building long-term sustainable programs?
"Companies often force mentoring relationships onto Mentors without fully getting their buy-in, and also fail to communicate the true value for Mentors. By leveraging resources such as The Art of Mentoring, companies can first inspire its mentors and mentees on the value of mentoring, and follow with adequate training on best practices."
–Ravishankar Gundlapalli,Ph.D. ,CEO, MentorCloud
"Sharing the outcomes of mentoring programs to generate continued interest is a key part of making sure the program is sustainable. Another important strategy is to have people who are running the program continually seek feedback and evolve to meet current needs, as requirements may grow or change as the participants do."
- Daisy Hernandez, Global Vice President, Enterprise Collaboration at SAP
Offer training
Engage HR and Talent team
Salute success and recognize those engaged
Have company leadership endorse a program
Insure diversity and women and girls of color are part of the program
Have an executive champion, a committee, and responsible staff person.
Host events and celebrate Mentoring Month and Women's History Month
Build a communications and social media program to support mentoring program
-Edie Fraser, Chairman and Founder, STEMconnector® and Million Women Mentors
Twomentor Q4. How do you help a company prioritize different models of mentoring to maximize impact?
"The Chronus process always starts with understanding the root cause of why an organization is launching a mentoring program in the first place. Mentoring can be used for a number of different business objectives (retention, engagement, knowledge transfer, etc.), so identifying business objectives is the first step and guiding light in determining which model would be the best fit.
–Seena Mortazavi, CEO, Chronus
"At MENTOR, we facilitate Design Lab– an interactive strategy development session– with cross functional teams at companies interested in developing, enhancing and/or scaling mentoring initiatives. We work with them closely to identify a mentoring model or a combination of models that align with both business and community goals. We factor in company culture, existing employee engagement, HR initiatives and their assets to maximize impact and support the sustainability of mentoring initiatives."
–David Shapiro, CEO, Mentor: The National Mentoring Partnership
Ask the company to select the kind of mentoring option– counseling, online, etc
Ask the ERGs and Talent folks what are the options and build a program
Define the types of mentoring and offer options to those in the organization
Produce in a play book or plan
-Edie Fraser, Chairman and Founder, STEMconnector® and Million Women Mentors
Twomentor Q5. What are the biggest mistakes you see companies making in building these initiatives?
"Thinking that a mentoring program is "one size fits all". You need to take the time to listen to your team's needs and create a program tailored to your company's specific needs and growth goals. Whether it's tailoring the model (peer-to-peer, reverse mentoring, diverse mentoring, etc), structure, and goals, it's important that the mentee, mentor, and your company get value from the program."
–Janice Omadeke, CEO, The Mentor Method
"So often, companies begin a mentoring initiative with great fanfare, then fail to check in with the mentoring pairs during the course of the mentoring year. Mentoring pairs can benefit from learning best practices, or from coaching that might get them on track. The fewer touch points an organization has with its mentoring pairs, the more likely that the pairs will fizzle out during the course of the year."
–Lisa Fain, CEO, Center for Mentoring Excellence
"Largely, mistakes in building a mentoring program stem from underestimating the importance of engagement. Too many companies launch their mentoring program as a check box, and leave it without continuously improving to ensure participant engagement and progress."
–Seena Mortazavi, CEO, Chronus
Julie Silard Kantor helps leaders build their living legacies through mentorship and sponsorship. She and her team at Twomentor, LLC are helping to build a much-needed mentoring revolution through thought living-legacy leadership work, mentor training, mentor culture building, Mentor Road Trip™ flash mentoring web sessions and more in many sectors. Two adages that drive us are: 1] The people who mentor at your company are the people who drive retention at your company and 2] If you want more diversity (i.e. women in STEM), mentor and sponsor more diversely.
#NationalMentoringMonth #SeenaMortazavi #Chronus #EdieFraser #STEMconnector #MillionWomenMentors #NationalMentorMonth #LisaFain #KimWise #TheMentorMethod #MentorCloud #TheNationalMentoringPartnership #CenterforMentoringExcellence #DavidShapiro #Twomentor #MeToo #SAP #DaisyHernandez #RavishankarGundlapalli #JaniceOmadeke #Mentoring #Employeeengagement #employeeretention #sexualharrassment #diversity
Related
Popular in the Community