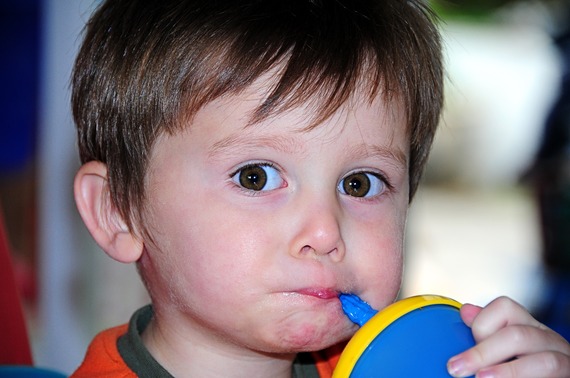 If you have a child with autism, you'd understand the headline instantly.
Your daily routine isn't about getting up, get dressed, eat breakfast, brush your teeth and be on your way to school or job.
That's for everyone else.
For a mom (or dad) to a child with autism, your daily routine is about asking, asking, commanding, asking, begging, asking, asking, commanding about getting up.
And if you come past this first daily routine, you can move on to the next one, which is getting dressed.
So your daily routine needs at least 1-2 hours more preparation than for others. And sometimes that's not enough either, so you are late for your appointments for the rest of the day.
And for those of you who now touches the idea of this being a normal day with a kid - try it out and see for yourself. A kid with a tantrum will give up eventually, and then the rest will go somewhat smoothly. And it won't happen every day.
For a kid with autism, their brains are on overload constantly and it's not about giving up, neither for the child or the parent, it's about survival. And it's each and every day.
If you're a parent to a so called A4 or normal kid, give the parent to an autistic child some ease. Don't blame it on bad parenting.
And if you're a parent to an autistic child, know that I know how you feel, because I have two boys on the spectrum myself.
As a closure, let me give you a straight to the point alternatives to try out:
Give yourself some slack.
Allow it not to be perfect.
Let the kid watch the ipad at breakfast or in the bathroom(there are disinfection remedies that can be used for cleaning).
Let him/her put on the clothes they want, not necessarily something that matches.
And if everything fails it's never too late to ask once again.