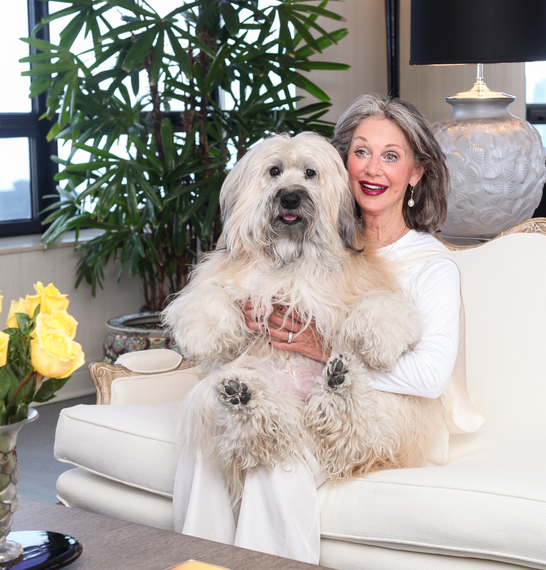 Good Morning Darlings! You may recall my big announcement this week -- it was a special one. I am most appreciative of both my loyal and new readers to the Honey Good site. I was selected by the Sun Times Network as its first national columnist on its 70-U.S. city, website and app. My column with videos launched this past Friday in the Network's entertainment section and will run every Friday thereafter. I hope you'll come visit often!
Welcome... I'm so glad you're here. Pull up a chair, grab your cup of coffee and let me tell you a bit about myself.
I am Honey Good, a woman with many titles who wears many hats, and loves life to its fullest.
I am beginning my weekly Friday column today and am truly overjoyed to have the opportunity to share my collection of personal Honey Good musings on lessons learned, life advice and insights on topics women find challenging, heartfelt and valuable.
I do want to take a moment to tell you who I am and what my lifestyle philosophy is.
What is 'HONEY STYLE?' It is living your best life possible!
Who is HONEY GOOD? I am a wife, mother, daughter, grandmother to 20, and girlfriend to many. I love to shop 'til I drop and I own my own style, thanks to my mother, who is my teacher and friend. I am a world traveler to places as far away as Antarctica and Iran. I am a writer and own HoneyGood.com a site for savvy women over fifty (aren't we all?) that I started in my sixties! And, last but not least, I have earned my phD in life!
I have suffered emotionally with two bouts of cancers (I am a survivor), widowhood, a suicide in our family, and was near death due to an automobile accident.
Through my example, I have shown my family how to make lemonade out of lemons.
My life is a mixture of the bitter and the sweet, the joys and the sorrows. I am here to share my learned lessons, my wisdom and my advice on family matters, widowhood, how to survive everything from losing your car keys in the onion bin to how to pack for a great trip. I have successfully created a happily blended family. I want to share delicious recipes, style, beauty, and my personal stories that I share each Sunday called "Good Morning Sunday" that appear on HoneyGood.com. And that is just for starters!
I lead a glorious life because I am determined to see my glass half full and make lemonade out of lemons.. I welcome your comments and suggestions. Let's make our time together...a time to remember!
And darlings, please be sure to check out my debut on the Sun Times Network website, too! I'll be sharing all my life lessons on love, family, friendship and more. Here is my very first video. You can find me here every Friday.
Do something GOOD today: Find your passion in life and pursue it! We are never too old to do what we love!
For more Good Morning Stories, click here.
Calling all HuffPost superfans!
Sign up for membership to become a founding member and help shape HuffPost's next chapter