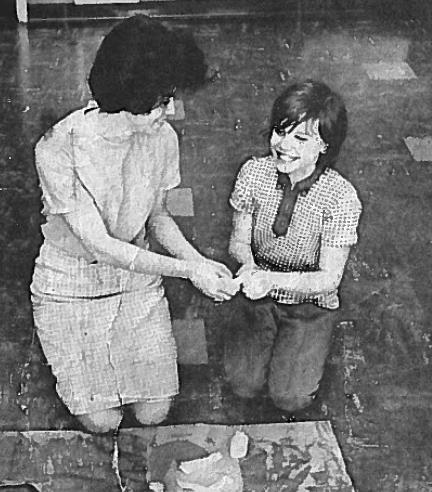 With election season well underway, education is sure to come up as a hot topic. Politicians make big promises but come up with nothing more than empty bromides. Who can argue with a policy called No Child Left Behind or Every Student Succeeds? But it takes more than political promises to truly inspire children, show them the gift of their own potential and prepare them to tackle life's many challenges.
It takes really great teachers.
In my life, I have had a number of good teachers, plenty of mediocre ones and a few who were truly exceptional. In the sixties, rote learning and duck and cover were de rigueur. Like the all-important cursive, to succeed in elementary school, you needed to stay within the lines. I was generally pretty good at that. Years before I began to question authority (the mantra of my generation), I was an obedient, rule-abiding kid. I liked school, even though I had a series of teachers who were more like Glee's irascible Coach Sylvester than kindly Will Schuester. My expectations were low.
And then I entered fourth grade. My teacher, Mrs. Gerlip, was a young dynamo who integrated art, music, theatre and other forms of creative expression into a lively curriculum. I blossomed. I formed an all-inclusive "Fun Club" with other girls in my class which was all about, well, having fun. I wrote a book I called Through the Forest about the misadventures of Polly and Jack who disobeyed their parents and had to fend off wild animals and misguided hunters. As one of the only Jewish kids in the school, I had the chutzpah to sing a Chanukah song -- in Hebrew -- at our annual Christmas assembly. Much of the joy and self-confidence I experienced that year was attributable to a great teacher whom I never forgot.
So you can imagine my surprise when fifty years later I receive a letter in the mail. My father had passed away a few months earlier and there had been an obituary in the local paper. Upon hearing the news, Mrs. Gerlip thought to write a personal note which found its way to me via my mother, who still lives in my hometown. After months of correspondence, a reunion was planned at Mrs. Gerlip's home in Western Massachusetts. My 86-year-old mother was excited to join us and see the teacher she remembered so fondly. Reconnecting with Mrs. Gerlip was a journey back in time. Five decades had passed, but my teacher's memories revealed a remarkable connection to each and every student. Pointing out faces from the class photo, Mrs. Gerlip recalled Suzy's sweet nature, Matt's studious reserve, and Patty's chatty sociability. She hadn't forgotten the class bully who used to pelt me with ice balls (and anti-Semitic slurs) on my way to school. In an era when bullying was considered a rite of passage, Mrs. Gerlip knew better and put a stop to it.
Then Mrs. Gerlip brought out a photo from the local newspaper she had saved for all these years. There I was, sitting side by side with my teacher, working on a mural for the Christmas assembly. I wore a broad beaming smile -- one of the most joyful photos I have ever seen of myself. I was still just a child, before the storm of adolescence, with its accompanying self-doubt and muted pleasures. In that moment, the photo captured the gift my teacher had given me. Not only did I feel safe and protected, but I was able to truly be myself.
Now, in my mid-fifties, I appreciate even more the gifts I was given in fourth grade. I am writing a book about caring for aging parents -- the first such effort since Through the Forest. I care less about how others judge me and more about how they make me feel. As life doles out its sorrows and joys, what is really worth cherishing seems abundantly clear. While I've had to say goodbye to those I love, like my dad, his loss somehow reconnected me to my beloved teacher. I am deeply grateful. Not only that I had the benefit of a remarkable teacher who inspired my capacity for joy and creativity, but that I was able to tell her after half a century, the impact she had on my life. It's never too late to reach out and express thanks to that extraordinary teacher in your life. I hope you were fortunate enough to have had one, like Mrs. Gerlip, who not only developed your mind but nurtured your soul.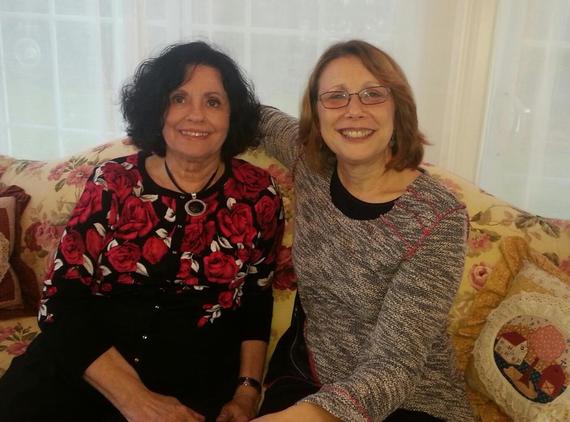 Related
Popular in the Community