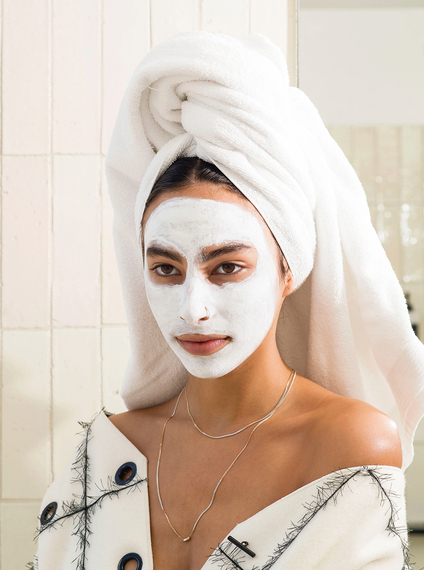 Most kids spend an average of two years living in a dorm... I was a completely different story. When I was 14 years old, I went away to boarding school (despite what you're thinking, yes, my parents love me). After four years of high school and an additional four in college, I had spent a good eight years of my life living under the same roof where at least 20 other females also resided. Some would consider this hell -- and at times, it was probably worse than that -- but if there is one thing I learned from it all, it's that I love a good slumber party.
The hardest part about growing up is realizing the fact that adult-friend time often involves dinner reservations or after-work drinks. Why can't professional women paint their nails, swig liquor from the bottle and try on each others' clothes? So as the stress of the impending Fashion Week(s) started to set in, it dawned on me: We should probably rest up (aka pamper ourselves) old school-style before shit hits the fan.
And while my swigging days might've turned into more graceful sips, I'll never pass up an indulgent hangout. If we were going to do this, we had to do this right. So we packed up all the soft knits, latest fine jewelry arrivals and excessive amounts of Dr. Jart+ products we could find and proceeded to schedule a manicure appointment with Naomi Nails and head to The Standard, High Line.