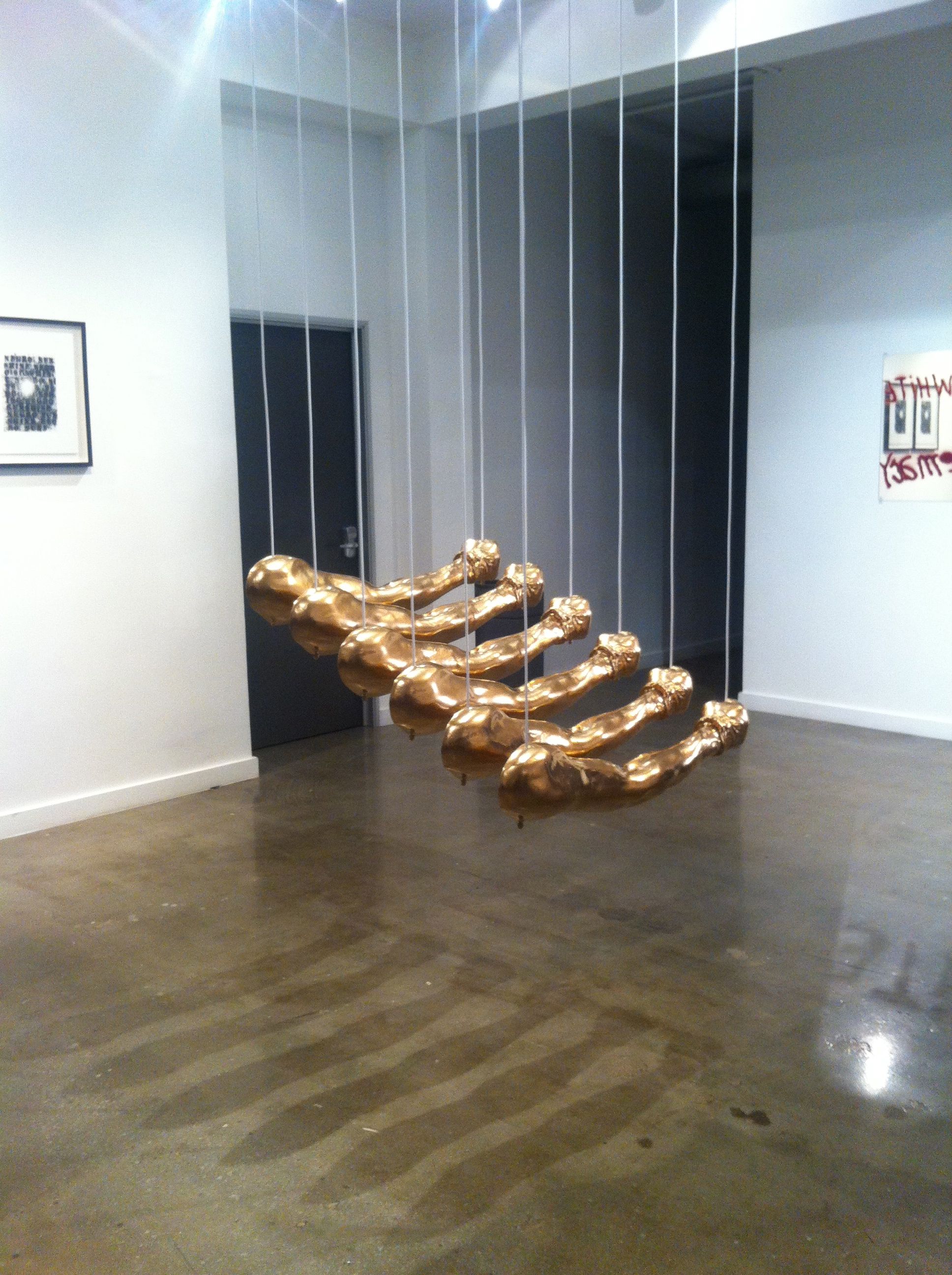 (Glenn Kaino's "Study for Bridge (6 Arm/Units)," had a mesmerizing stronghold over the crowd Sunday night. Image courtesy of Stefanie Keenan, Wire Image)
For a long time, Los Angeles has been sort of the Cinderella (think poor, but beautiful stepchild) of the art world.
But in recent years, the city has quickly (and finally) become recognized not just as Hollywood central, but as a hub for the art world at large.
Of course, there is many a heavy hitter (think Gagosian, Regen, Kohn) already firmly ensconced, but part of what makes Los Angeles such an exciting place to be is its ability to attract new artists and new initiatives that will ultimately satisfy this very open-minded, hungry community.
Sunday night brought the launch of The Mistake Room, a new indie non-profit contemporary art space in Los Angeles that will officially open its doors in January 2014. This was just the party to kick things off.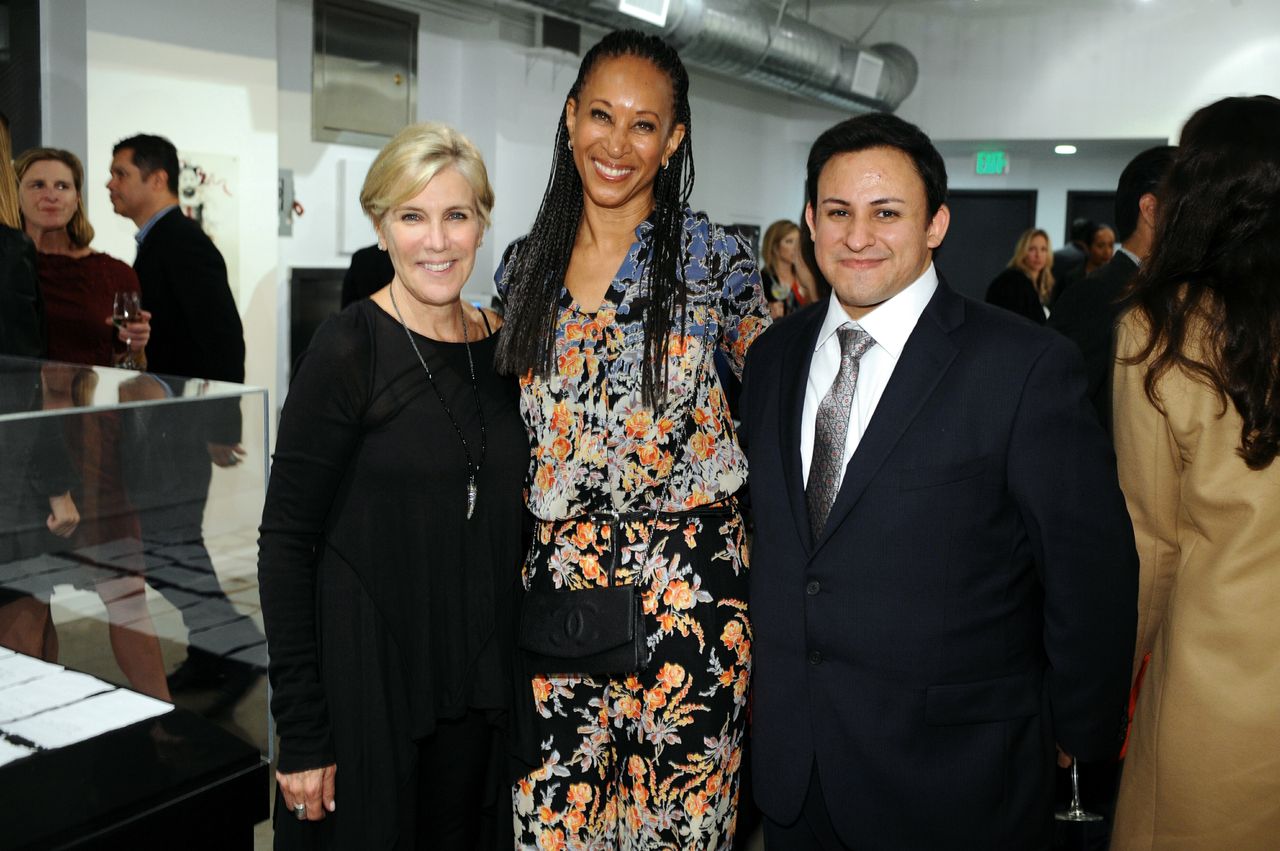 (Iris Marden, Joy Simmons, and The Mistake Room founder, Cesar Garcia. Image courtesy of Stefanie Keenan/Wire Image)

Founded by curator Cesar Garcia, The Mistake Room was created to support an international program of exhibitions and interdisciplinary projects, focusing on bringing some of the most promising emerging artists from around the globe to produce new projects in Los Angeles while also commissioning new work by established artists who have never before exhibited in town.
"The Mistake Room brings a new diversity to Los Angeles by having a global approach to art which I think has been one of the weaknesses of this town," stated collector Stefan Simchowitz. "Look at the crowd here - Mexican, Hispanic, Iranian, African-American; I think the diversity is critical - this is not a white, Jewish collector town. This is a town whose interests in collecting have expanded outside the boundaries of, the sort of the unified collecting class that leans very traditional and safe. With the advent of The Mistake Room, the gates are open to a much broader audience of collectors."
Sunday night's party was definitely the "anti-Frieze" soiree of the week in town, with L.A. art world names like Franklin Sirmans, Anna Getty, Justin Gilanyi and Aram Moshayedi perusing the works donated by over 40 artists for the evening. Part silent, part live auction, (that portion was conducted by Philae Knight, Senior Representative at Phillips, New York) one could find works from Glenn Kaino, Glenn Ligon, Alexandra Grant, Amanda Ross-Ho, Lucien Smith, and a man who's been raging up the top of the art world charts as of late, Oscar Murillo .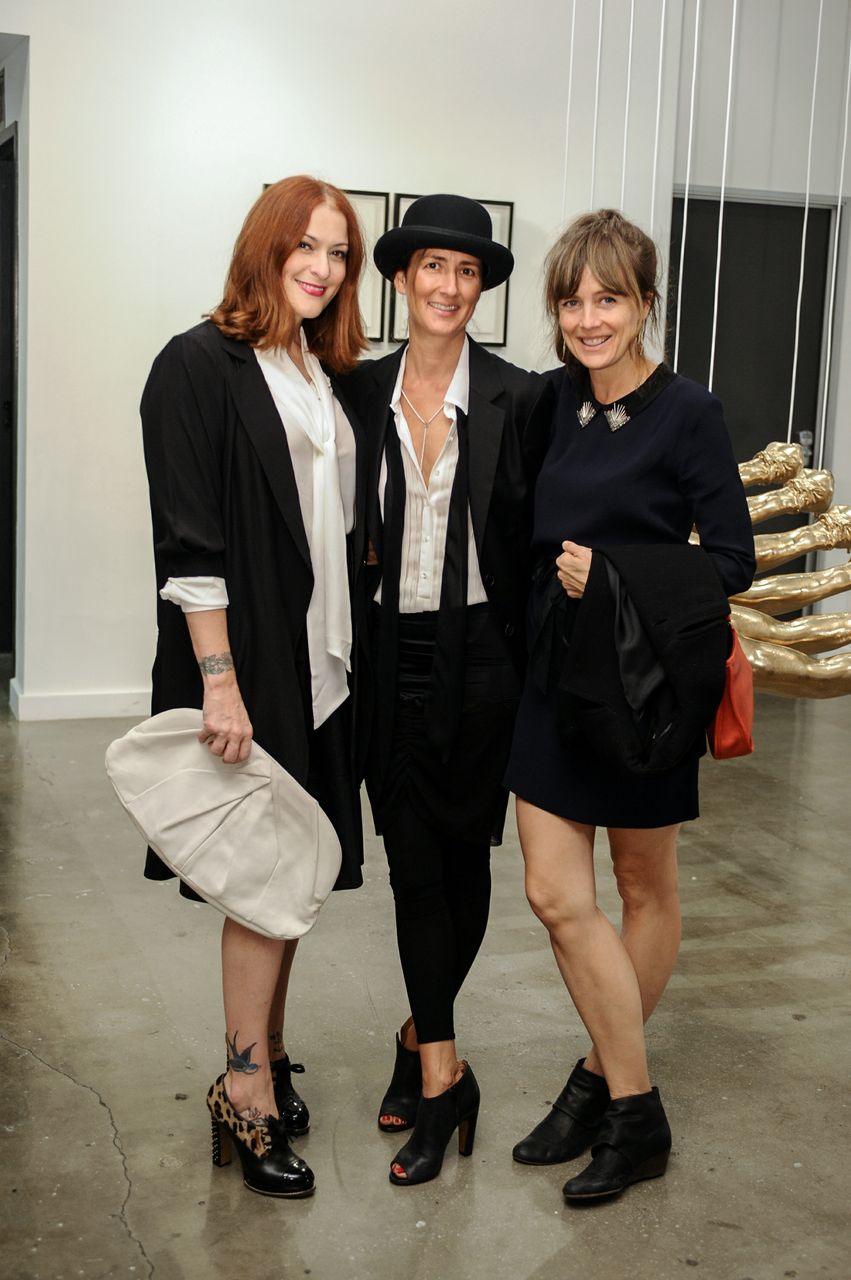 (Art Party Girls: Corey Lynn Calter, Anna Getty, and Stephanie Garcia. Image courtesy of Stefanie Keenan/Wire Image)
"Oscar Murillo will be producing our first solo show in the United States, and he's been very generous in his support of The Mistake Room," said founder Garcia. "We are commissioning an entire new body of work from him, with performative elements. We are not a commercial gallery, so when we commission work it still (after the exhibition) belongs to the artist. That is our contribution to the art, we commission it and afford them the opportunity to produce."
REAL LIFE. REAL NEWS. REAL VOICES.
Help us tell more of the stories that matter from voices that too often remain unheard.