When Agriculture Secretary Sonny Perdue announced that certain school nutrition regulations will be relaxed to ensure "local flexibility" for food service providers to offer more palatable meals to students, he also noted our nation's obesity problem and the need for exercise. He spoke of his 14 grandchildren and the importance of feeding them healthy food, but also their family's efforts to "get things other than their fingers exercised on those screens."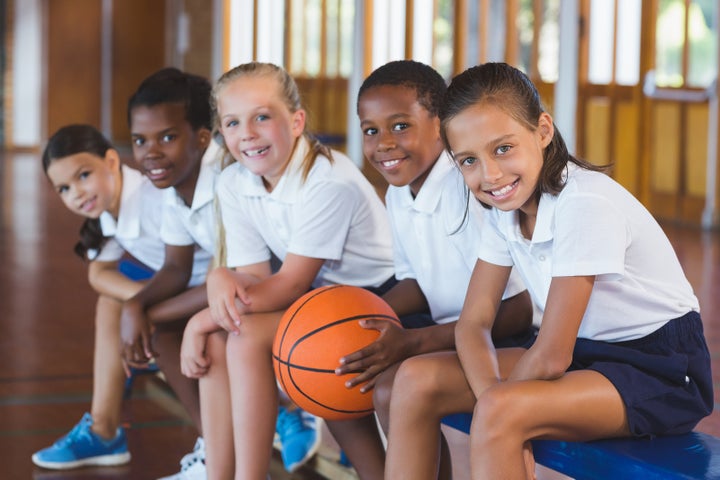 As a grandparent and someone who has worked on obesity prevention for nearly my entire career, I agree that both improved nutrition and increasing our children's physical activity are high priorities. We desperately need to engage in a serious policy discussion on how to continue to make progress on the prevention and control of childhood obesity.
Changing the quality of food served in schools changes the food environment, and menu labeling enables consumers to make healthier choices. Loosening the standards for school foods, and delaying the requirement that large restaurant chains post calories on menus are steps in the wrong direction. Only sound policies that address both nutrition and physical activity will sustain the momentum of recent progress made in childhood obesity rates, including a reduction in prevalence among 2-5 year old children, and a plateau in the prevalence of obesity among 6-11 year olds. Additional studies show decreased obesity prevalence among 3 to 23 month old infants and toddlers and 2 to 4 year old children in the Special Supplemental Nutrition Program for Women Infants and Children (WIC).
Indications that we are making progress in reducing obesity rates in these young groups of American children is encouraging – and emphasizes that we should not take our foot off the gas pedal. Policies that help Americans maintain a healthy weight over the life course will be essential to reversing the obesity epidemic for Americans of all ages. In order to achieve this, policymakers must understand that investments in prevention have exponential value.
Physical activity is essential to health for a litany of reasons, including helping to maintain weight and reduce the risk of disease. What I don't think is well appreciated is once a person has excess weight or obesity, physical activity does little to help that person lose weight. Adjusting food choice and intake is where weight loss happens. Physical activity changes risk factors and helps maintain weight after weight loss. Both elements are critical to overall health.
The complexity of obesity – for individuals, families, and our nation – will only be addressed through policies that take a multifaceted, multi-sector approach. This includes prioritizing national policies that support access to healthy, nutritious food as well as access to safe and enjoyable places to play, exercise and commute via physical activity. Unless we continue to focus on both nutrition and physical activity, it is unlikely that we will make further progress in the control of obesity.