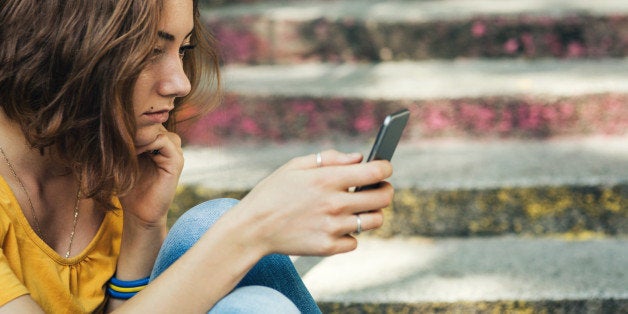 I've always said the most powerful status on Facebook is the relationship status.
People are obsessed with when their friends change their status from "Single" to "In a Relationship" and cheer you on when you hit the digital jackpot and announce that you're "Engaged" or "Married."
Since our fascination with the Facebook relationship status will never wane, I was thrilled to see that Facebook just announced a new tool that will help ease the digital pain during a breakup. You no longer have to cut the cord and unfriend or block your ex when it's time to split up. After all, some people just have a bump on the road and get back together again, so why obliterate your ex completely, especially if it's just temporary?
According to Facebook, these new Facebook tools allow you to see less of your former flame, by preventing his or her status updates and posts to appear in your feed and help you easily untag yourself from photos of the two of you together.
We are testing tools to help people manage how they interact with their former partners on Facebook after a relationship has ended. When people change their relationship status to indicate they are no longer in a relationship, they will be prompted to try these tools.
I think these are terrific features, as I know many people instantly block their ex, without the ex even knowing so, and then back-peddle and send a new friend request, out of embarrassment, once they've kissed and made up.
The thing is, do we really need to see what our ex is doing, especially if they are in the arms of another man or woman? How can one move on if they don't digitally detox from their ex on Facebook?
This interim feature is one that I highly recommend and it's started to roll out on the mobile app. Sure you might hate your ex right away, but if they were important in your life, at some point you and your ex might be able to be friends if both of you have happily moved on with others.
Should You Be Friends with an Ex on Facebook?
I don't believe in being friends with an ex on Facebook, at least not right away. When a former boyfriend blocked me and unfriended me when we went our separate ways, I thought it was quick and cruel. I did understand that he was trying to heal and that seeing photos of me and us together prevented him from moving on. I actually didn't really want to see details of his dating life either. We had the talk about what to do on Facebook and mutually decided it was the best way to go. Then one day, he went onto his Facebook page and untagged himself from every photo we had appeared in together and deleted every photo, including group photos. The process took him hours to complete.
Had this Facebook breakup feature been in place, it would have saved him and many others the long arduous and painful task of removing the past on the world's largest social network.
Still, for someone with a failed relationship, when they post that they're no longer in a relationship on Facebook, their friends instantly jump in and want to know why. They'll get a bunch of digital sympathy, but when you're in pain, it can sting both online and offline.
My question to you is, would you use Facebook's breakup tools or just let the digital chips land where they may?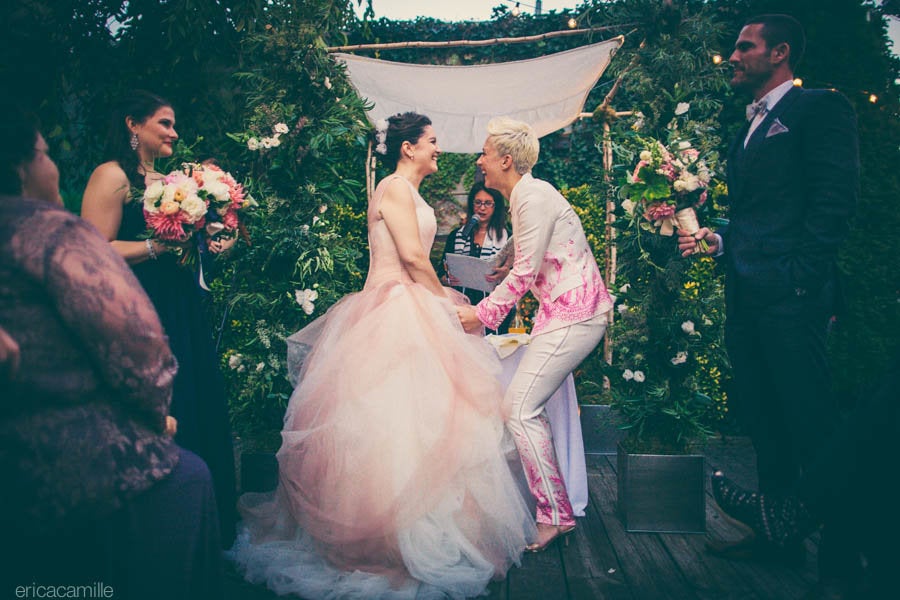 Gorgeous Same-Sex Brides & Grooms
Related