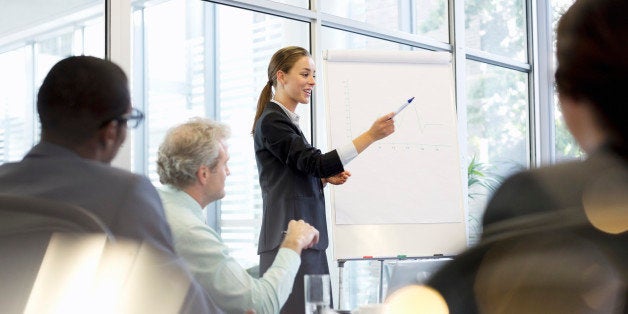 The CEO of one of the world's largest financial companies told me, "I hire the best and brightest -- but I still get a Bell Curve for performance." Why aren't the smartest MBAs from top schools all highly successful on the job?
The answer lies in the interplay between IQ and emotional intelligence -- and explains why you need both for high performance.
More than a century of research shows IQ is the best predictor of the job you can get and hold. It takes a high ability level in handling cognitive complexity to be in a profession like medicine, a C-suite executive, or a professor at a prestigious business school.
Then why the dismay of that CEO?
The more your success on the job depends on relating to people -- whether in sales, as a team member, or as a leader -- the more emotional intelligence matters. A high-enough IQ is necessary, but not enough, to be a star performer.
Just as is true for IQ, there are many models of emotional intelligence. In mine there are two main parts: self-mastery and social intelligence. The purely cognitive jobs require self-mastery -- e.g., cognitive control, the ability to focus on the task at hand and ignore distractions.

But the second half of emotional intelligence, social adeptness, holds the key to that CEO's question. As long as those super-smart MBAs are working by themselves, their IQ and self-mastery makes them high performers. But the minute they have to mesh on a team, meet clients, or lead, that skill set falls short. They also need social intelligence.
Claudio Fernandez-Aroaz, former head of research at Egon Zehnder International, spent decades hiring C-level executives for global companies. When he studied why some of those executives ended up being fired, he found that while they had been hired for their intelligence and business expertise -- they were fired for a lack of emotional intelligence. Though they were smart, they were bullies or otherwise inept at people management.
Along the same lines, my colleague Richard Boyatzis, professor at the Weatherhead School of Management at Case Western University, has found that the vast majority of leadership competencies that predict the performance of sales leaders are based on emotional and social intelligence -- not cognitive intelligence (like IQ).
And reviewing all peer-reviewed research to date, the same study says emotional intelligence has been found to boost: