We've all heard the dismissive refrains -- things like "that doesn't happen to guys," "what kind of guy would let that happen to him," or "he seems just fine to me."
The beliefs -- that boys and men can't be sexually used or abused -- are woven deeply into our collective consciousness. The myth that males don't experience sexual or domestic violence is central to cultural ideals of masculinity that focus on physical strength and sexual desire. Maybe you can even recall thinking or saying something similar yourself. Many men who've experienced abuse have too: internalizing those harmful misunderstandings themselves, imagining they must be the only one.
Survivors are by and large encouraged to bury our experiences -- whether that's because we may be met with a criminal justice system that doesn't adequately respond, or a community that doesn't believe. For men in particular, the response may be one of questioning their manhood or sexual orientation, or insisting that they must have wanted the sexual interaction.
We need to change that narrative so men and boys, as well as women and girls, can feel safe stepping forward to get help.
The Joyful Heart Foundation, founded by actress, producer, director and advocate Mariska Hargitay, and 1in6, a leading organization providing support and information to male survivors of childhood sexual abuse -- in partnership with Viacom -- have launched a new series of print and broadcast public service announcements (PSAs) that speak to the excuses and societal attitudes that male survivors of childhood sexual abuse are confronted with and direct viewers to resources for help.
Although this campaign was created specifically with the 1 in 6 male survivors of unwanted or abusive sexual experiences of childhood in mind, we know that men experience sexual and domestic violence in all its forms. Those men -- like the 21 million men who are survivors of childhood sexual abuse -- are from every race, ethnic group, social class and region of the country. They are our fathers and our sons, our brothers and our life partners; our friends and our colleagues. And the reason you may have never heard one of their stories is because our culture seeks their silence and demands their strength. It turns away from their experiences, their emotions and their vulnerability. This campaign is designed to alter these cultural norms.
This new Joyful Heart//1in6 PSA campaign is specifically geared toward starting conversations that engage rather than belittle those men. It is designed to alter the cultural norms for men in ways that actually encourage men to reveal deep emotions, to seek help and to acknowledge vulnerability.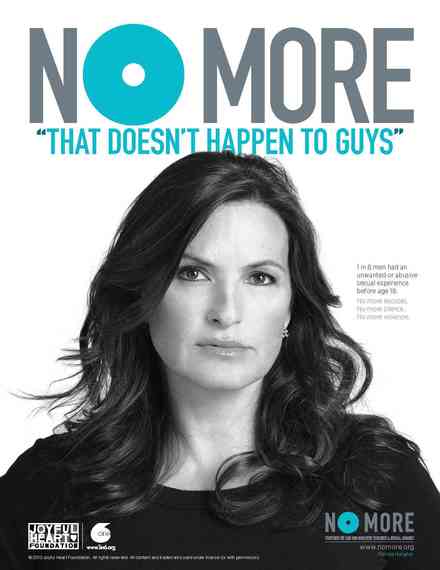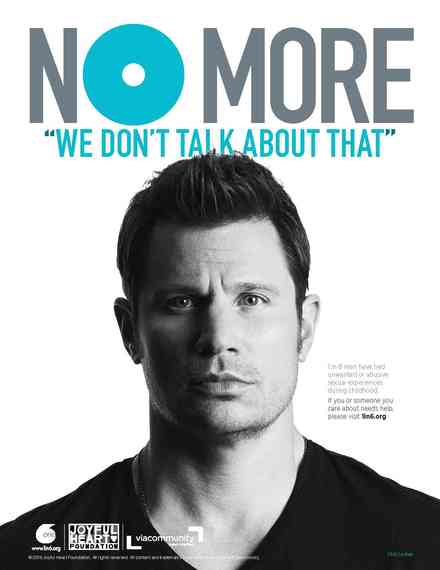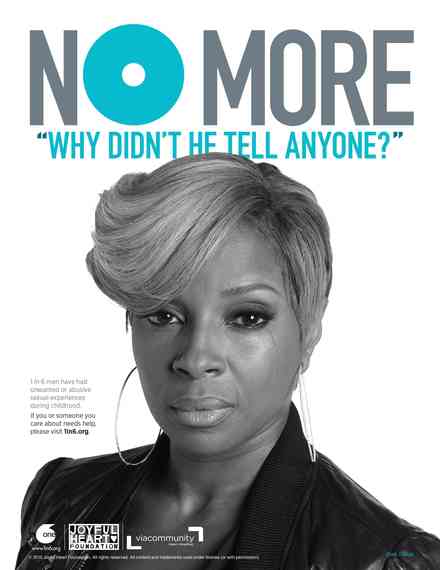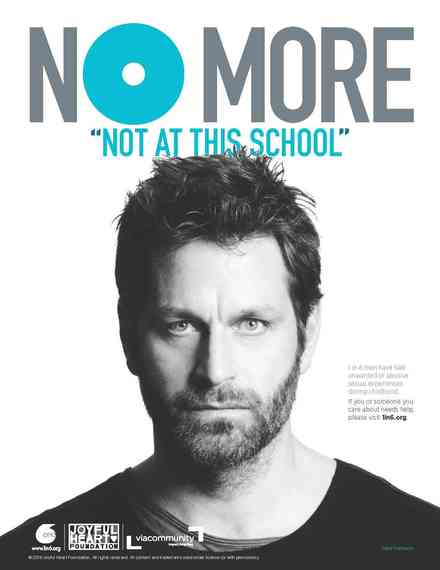 Postponement of the recovery process can result in a life not fully lived; men who do not have support and help for dealing with what was done to them are at a significantly higher risk for a host of health issues (substance abuse, self-destructive behavior, chronic health conditions), mental health issues (depression, suicidal ideation, post-traumatic stress disorder) and social dysfunction (failed relationships, impeding of education and career objectives, interpersonal violence).
All survivors -- men and women, boys and girls -- have suffered silently long enough. It's time we spoke openly, intelligently and compassionately about the men who have suffered the trauma of sexual assault, abuse, and domestic violence.
Each of us can begin the conversation with a man we know -- whether he's a man who's experienced abuse himself or just a man in a position to help change the narrative.
If you or someone you care needs help, please visit:
Explore the full series of PSAs. And join us by sharing the campaign and facts on social media. It takes a few clicks and just a moment to share the powerful and important message for the 21 million men who have had an unwanted or abusive sexual experience: you are not alone.
Maile M. Zambuto is the CEO of the Joyful Heart Foundation. Steve LePore is the Executive Director of 1in6.
Related
Popular in the Community